Posted On Jun 20, 2016
Fireworks, food, fun, and 4th of July, Oh my! Yup, Independence Day is just about here and if you're like us, than you cannot wait to celebrate America surrounded by your friends and family. Red, white and blue stripes and star BBQ's are the obvious way to go to give your guests the perfect 4th feel. However, it is nice to add a little more of a fun and unique touch to your food and table decorations. We came up with a few ideas for you to try when hosting your spectacular USA party more than just an American flag.


Red, white and blue - with a twist
Red, white and blue are given when it comes to the 4th of July, but it's nice to incorporate these colors in fun new ways, than just the norm. Try adding tablecloths with random patterns and shapes to your food tables; this adds a modern day feel to the tradition. You can also add these colors to the drinks and foods you will be serving.
Buy red and blue Gatorade or juices to give color to your tables, or simply buy those color cups and straws for whatever drink of choice your guests choose. Another fun idea, would be to create red, white and blue jello glasses. You can get some plastic clear cups and layer them with the different colors. Kids and adults will love this dessert idea.
To get even more creative, use the American flag as a design for props and food. You can easily make an American Flag fruit tray, using blueberries, strawberries and bananas (or yogurt covered pretzels) to place out on your food table. You can also buy mini flags and place them into desserts or on top of the hotdogs and hamburgers you'll be grilling up. If you're going to have a sit-down table for your guests, you can also lay the flags on the table setting and place a white sticker on top and use as a nametag, place setting.
Extra Touches
Sometimes BBQ's are just about those little extra touches and almost picnic-like feel that really bring it all together. Use festive wicker baskets, or small pots (you can add color or stars to these) as utensil holders to place on your tables or by the food. Place candles in mason jars for an evening BBQ or use the jars as vases for centerpieces. Use red, white and blue flowers with a flag in the middle to really tie it all together.
Appetizersusa 4th food ideas
If you cater food, it doesn't mean you can't add some simple little touches to fit with the theme and the colors you're already doing. For example, take our Cake Pop Assortment; instead of simply putting them out on a tray, you can buy mini cupcake foils (red, white, blue, stars, stripes, etc) and place each cake pop into it's own individual holder. You could also buy ribbon or fabric and wrap around the sticks. Place the cake pops on a festive tray, add a flag and you'll have added your own personal touch.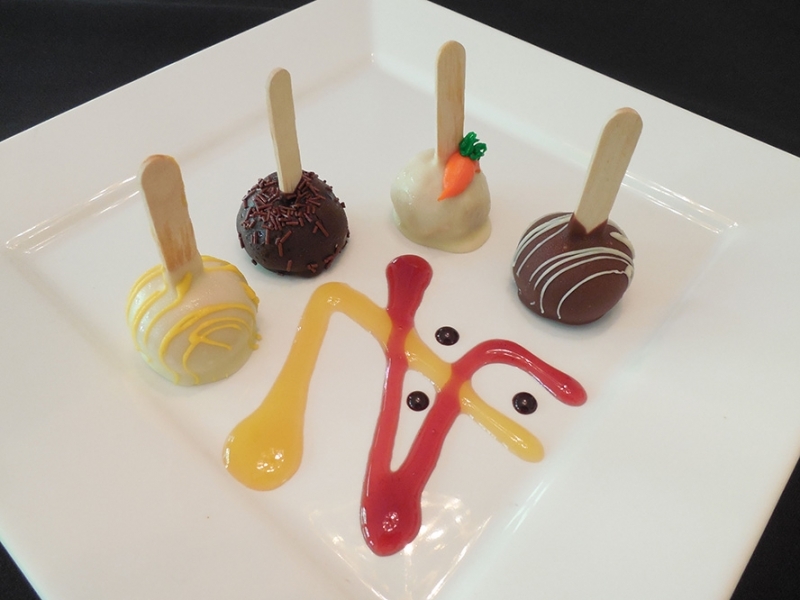 Our Antipasto Kabob with fresh Mozzarella are easy, convenient and yummy. Plus, when you add a blue ribbon or place them on a blue tray, they make for the perfect 4th of July appetizer.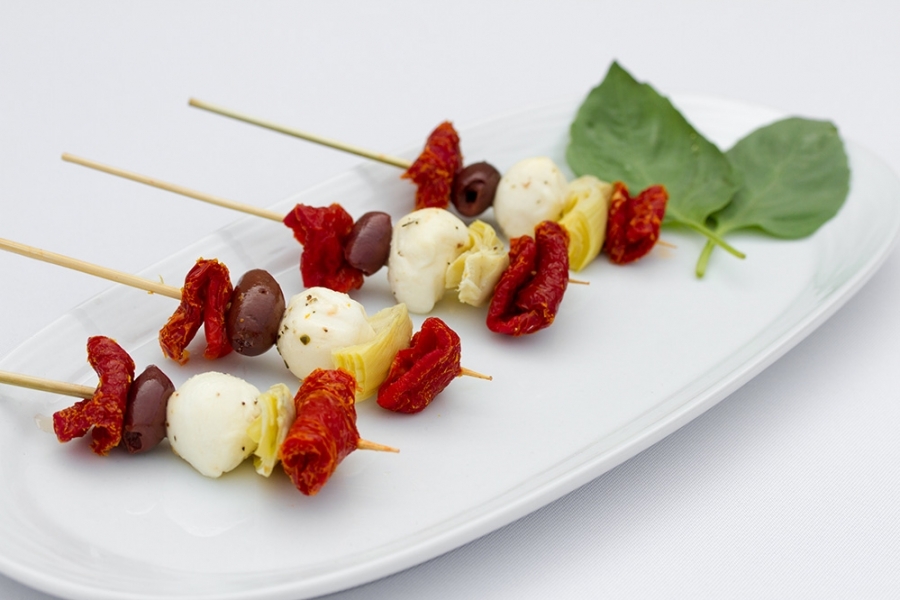 Our Mini Naked Burgers are, of course, the American classic that must be served at your 4th of July party. Add some flare to them (Literally) by putting little sparklers in the bun and let your guests light them up for a little fireworks display. Fun huh?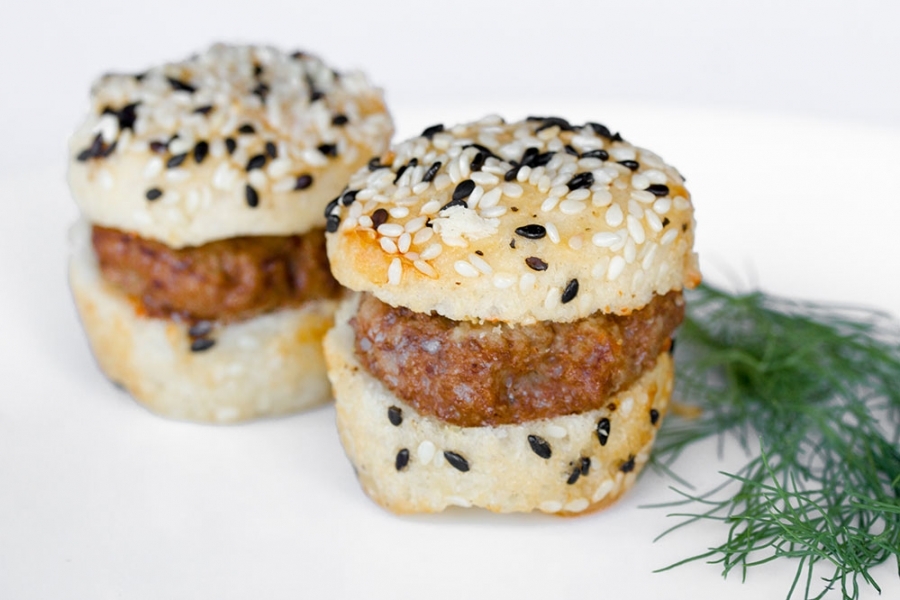 Let's be honest, planning a party can be stressful. Between decorations, dinner, dessert, and drinks, there's a lot that needs to be taken care of. Even the most casual of parties has a lot that goes into them, but just because...
Read the full post
<!-- /* Font Definitions */ @font-face...
Read the full post
One of the hardest parts about Valentine's Day is trying to figure out plans for dinner. You want it to be a romantic experience with your special someone without the chaos of crowds, reservations, and noise that go along with dining out on...
Read the full post
Labor Day weekend is the final weekend before summer is officially over. The kids are back to school, the beach vacations have come to a close and the temperatures are finally on their way down. Just because it's the end of one...
Read the full post
Spring is here and Easter is quickly approaching. It's such a fun and refreshing holiday spent with family and friends and lots of eggs, bunnies, and peeps! Whether you're hosting the delicious dinner or simply attending as a...
Read the full post
Tacos! We all love them, we all crave them. They even have their very own day of the week with a hashtag included - #Taco Tuesday. Besides pizza, hamburgers and hot dogs, tacos seem to also be another American staple food that are simply...
Read the full post
A Memorial Day party is the real kick-off to summertime BBQ's. The kids are out of school, college students have graduated, the heat is rising and the pool parties are just beginning. It's a time to celebrate, have some fun and...
Read the full post
Thanksgiving is right around the corner, which makes it the official start to the holidays. It makes you wonder where the year 2016 has gone since it seems to have flown by. Now, here we are with Turkey Day quickly approaching and some of you are...
Read the full post
St.Patrick's Day is right around the corner and it's time to celebrate the Irish in style. Whether you find it to be your lucky day or simply enjoy lots of green and the pot of gold at the end of the rainbow, pubs and delicious foods,...
Read the full post