Posted On Jun 6, 2017
Gather your friends and family for a day in the sun filled with fireworks, food and fun. 4th of July is the summer BBQ of the year that we all anticipate way in advance. Celebrating America, while rockin' your red, white and blue, eating, drinking, swimming and watching a display of colors light up the sky, is what it's all about. The yummy treats are an added bonus to celebrating in style. Whether you're hosting the party or just bringing your favorite appetizer or dessert, you want to make sure you're giving guests something tasty and different this year. We gathered some delicious, unique and fun options for you to try out this year at your fabulous 4th of July bash!

Red, white & blue apples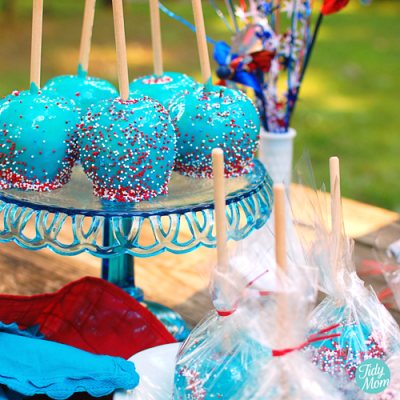 http://tidymom.net/2011/candy-apples-recipe/
Red, white & blue cupcakes in wine goblets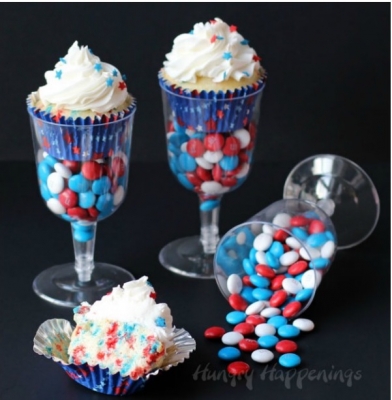 http://hungryhappenings.com/2016/04/red-white-blue-cupcakes-wine-goblets.html/
 tie-dye 4th of july s'mores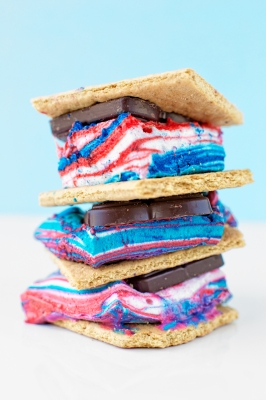 https://studiodiy.com/2016/06/28/tie-dye-fourth-july-smores/
patriotic ice cream sandwiches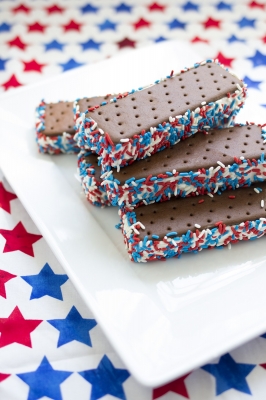 http://www.freutcake.com/in-the-kitchen/4th-july-dessert-hacks/
 red, white & blue layered flag cake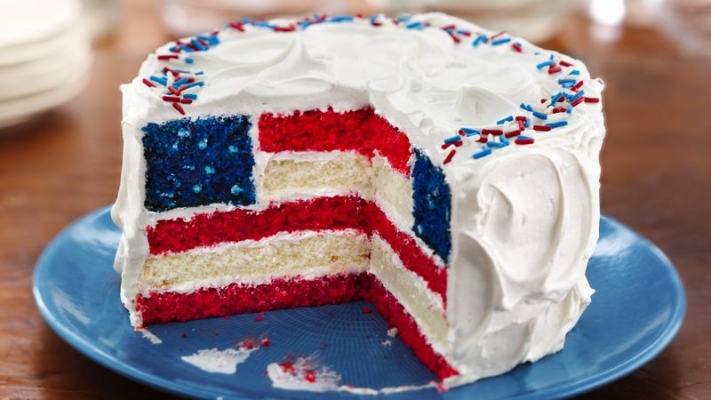 https://www.bettycrocker.com/recipes/red-white-and-blue-layered-flag-cake/9aaef2a0-b01d-4cb8-9bab-c0d0451a1065?utm_medium=social&utm_source=pinterest&utm_campaign=spring2017&crlt.pid=camp.cvxtlImTxTjF
 4th of july coconut water & fresh berry popsicles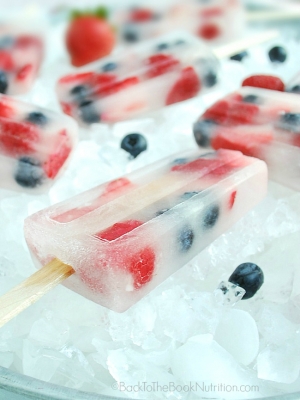 http://www.backtothebooknutrition.com/coconut-water-fresh-berry-popsicles-4th-of-july/#_a5y_p=3982780
4th of july firecracker jell-o cups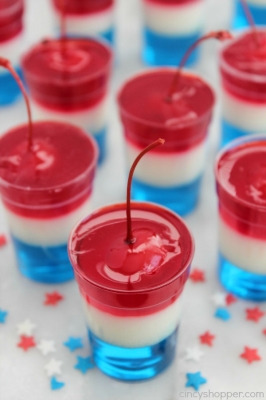 http://cincyshopper.com/4th-of-july-firecracker-jell-o-cups/
Tacos! We all love them, we all crave them. They even have their very own day of the week with a hashtag included - #Taco Tuesday. Besides pizza, hamburgers and hot dogs, tacos seem to also be another American staple food that are simply...
Read the full post
Labor Day weekend is the final weekend before summer is officially over. The kids are back to school, the beach vacations have come to a close and the temperatures are finally on their way down. Just because it's the end of one season,...
Read the full post
Thanksgiving is right around the corner, which makes it the official start to the holidays. It makes you wonder where the year 2016 has gone, since it seems to have flown by. Now, here we are with Turkey Day quickly approaching and some of you are...
Read the full post
A Sunday noon cookout in your backyard is always a hit. The blue sky, bright sunlight, and a great group of friends and family spending the day together. The only thing that can make it more perfect is some delicious, smoky, lip-smacking...
Read the full post
A Memorial Day party is the real kick-off to summertime BBQ's. The kids are out of school, college students have graduated, the heat is rising and the pool parties are just beginning. It's a time to celebrate, have some fun and really...
Read the full post
They say the way to a mans heart is through his stomach and we couldn't agree more. With Father's Day quickly approaching it's time to figure out how to celebrate that special Dad in your life. Of course buying him a gift is...
Read the full post
One of the hardest parts about Valentine's Day is trying to figure out plans for dinner. You want it to be a romantic experience with your special someone without the chaos of crowds, reservations and noise that go along with dining out on...
Read the full post
No Thanksgiving is complete without the food that gets the dinner party started. Before everyone sits down to give thanks, the gathering of people mixing and mingling over cocktails and appetizers, maybe even watching football, is the way to kick...
Read the full post
Spring is here and Easter is quickly approaching. It's such a fun and refreshing holiday spent with family and friends and lots of eggs, bunnies and peeps! Whether you're hosting the delicious dinner or simply attending as a guest with...
Read the full post