Posted On Aug 23, 2016
Camping is a popular get-a-way option for families and friends. It's a fun experience that allows you to enjoy the fresh air, explore the limitless bounties of nature and serves as a simple reminder of life with limited or no technology; a surefire way to regroup, unplug and truly relax. Food however, can be an can sometimes be an issue. Anything that's even marginally appealing takes ages to cook on a standard camp fire. Sure you can do the beloved S'mores (as you should do) and of course you can grill simple hamburgers and hot dogs, but let's face it, that can get boring after a day or two. However, that shouldn't deter you from experiencing some fantastic foods just because you're away from home and in the middle of nature. We at Appetizers USA are here to make sure that isn't the case. We've picked out some of the most appropriate foods from our wide selection ranging from over 200 different recipes to make sure that no matter where you go to camp, the food you get is still world class. The best part is that all these dishes are served cold and require no cooking whatsoever. Perfect for a camping trip of any nature, wouldn't you agree?

Here are some camping-approved appetizers to enjoy around the fire.
Antipasto kabob with prosciutto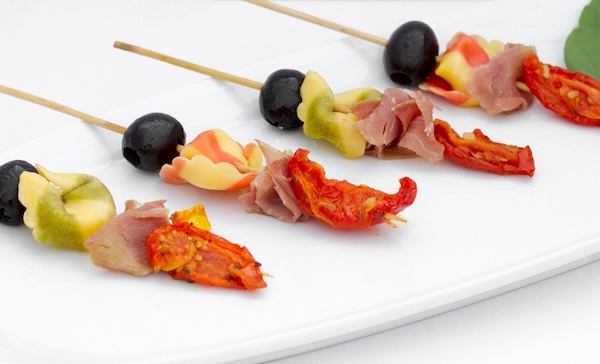 Eating off skewers is an essential ritual of camping and we allow you the opportunity to fulfill that ritual with our scrumptious antipasto kebob with prosciutto. A flavorful combination of ham, cheese tortellini, olives and tomatoes, that will leave your mouth watering. For more details, images and preparation instructions here.

andouille sausage & shrimp kabob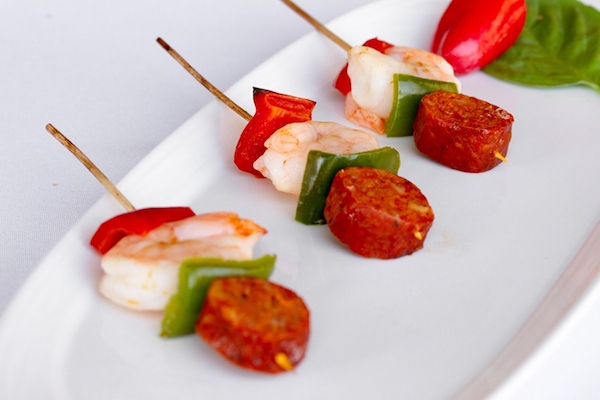 Another must-have kabob for camping is our spicy New Orleans style Andouille sausage, skewered with a delicate large shrimp and crisp red and green peppers on a 6" skewer. Adding some spice into your food is a great way to add a little extra twist to your camping experience. Learn more here.
Gourmet cheesecake pop assortment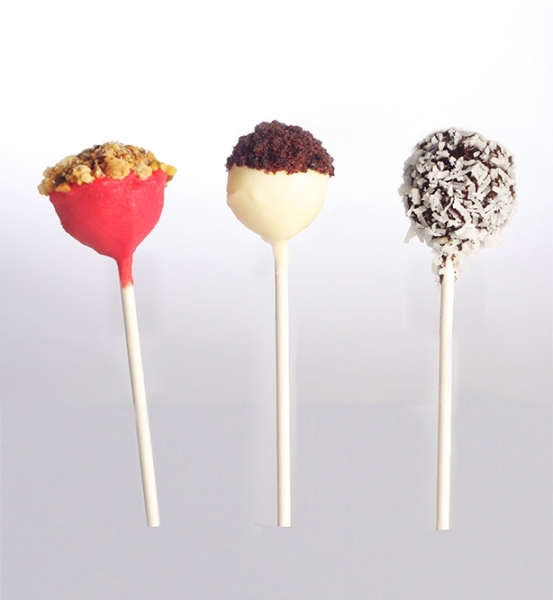 It wouldn't be a proper camping trip without adding some sweets into the mix. Besides the traditional S'mores, you'll want to bring something that everyone, children and adults, will love. Our Gourmet Cheesecake Pop Assortment is the perfect way to satisfy a sweet-tooth, without the mess. Click here to learn more about this decadent dessert assortment, consisting of the following three delicious flavors: strawberry and pistachio, mocha coffee with cookie crumble and milk chocolate with coconut. Trust us, you'll have the other campers jealous.
mushroom tarts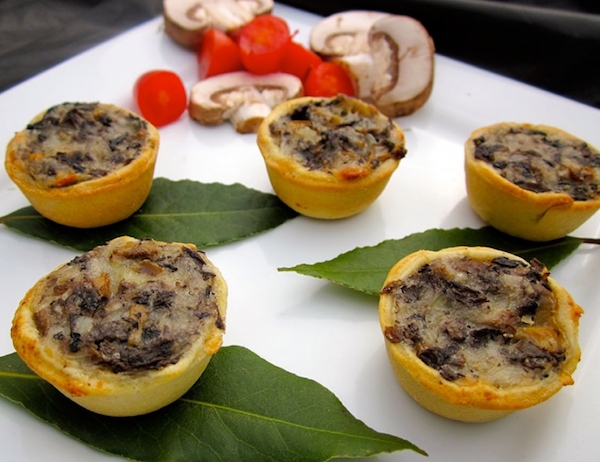 There's something about camping, especially if you do it in the fall or winter months, that makes you crave "comfort food". Being surrounded by family and taking in the brisk, fresh air, you can't help but want something a little bolder and filling. Might we suggest our Mushroom Tarts? They're perfect, because they give you that satisfaction without being quite too heavy. You get Shiitake, oyster, Portobello, cremini mushrooms, button mushrooms, fresh herbs and Swiss cheese filled in a flaky handmade tart shell, for an irresistible tasty flavor and comfort. To learn more, click here.
Cold canape Assortment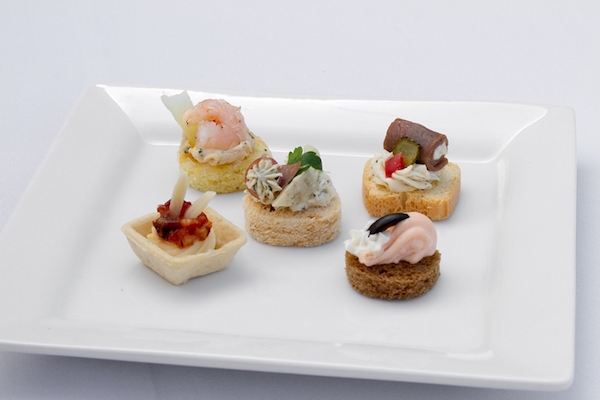 Our cold canapé assortment has a wide variety of different foods including shrimp, roast beef and salami, seasoned and garnished with a variety of options that will cause a taste explosion on your pallets. You really can't go wrong with these because there is something for everyone to choose from. For more details, images and preparation instructions, click here.
Just remember, you don't have to be going camping to enjoy all these amazing recipes, since we cater to all kinds of retail customers for a variety of events of all shapes and sizes. Not just that, even Party Organizers, Catering Businesses and Food Service Professionals take advantage of our Wholesale Party Appetizers. If you have any queries, or would like more information, don't hesitate to give us a call at (480) 471-2601.

Whether you're planning your wedding, a fancy dinner party, or a simple BBQ, the dessert table is probably the most attractive section of the buffet, because who doesn't love delicious treats? Everyone looks forward to indulging a bit...
Read the full post
Memorial Day is fast approaching, along with the fun and exciting summer days and summer nights. With that comes the much anticipated BBQ's, pool parties and holiday celebrations. Traditional 'American-style' food is the go-to,...
Read the full post
Holiday season is right around the corner. It's hard to believe that the summer months are behind us and that we're already in the month of October. It's nice to enjoy the cooler weather that is upon us along with the yummy...
Read the full post
A dinner party is a time for celebration and getting together, a time for family, friends, and food. But when when it's our own party, we want to serve amazing food without missing time with our guests because we're too busy in the...
Read the full post
There's no single celebration that lends itself to a unique, customized and completely themed menu quite like Halloween. Between the trick-or-treating, costumer parties and carving out jack-o'-lanterns, time flies in the days...
Read the full post
Whether you're having a small get-together with friends and family, catering a grand anniversary celebration or feeding a couple of hundred high-powered business professionals at your annual holiday party, AppetizersUSA has got your back. ...
Read the full post
Pool parties are all about having fun in a carefree atmosphere. There are three things that guarantee to make them a true success – good company, refreshing drinks and unforgettable appetizers. Along with all those pina coladas and sweet and...
Read the full post
No Thanksgiving is complete without the food that gets the dinner party started. Before everyone sits down to give thanks, the gathering of people mixing and mingling over cocktails and appetizers, maybe even watching football, is the way to kick...
Read the full post
As most of you already know gluten free has been the talk of the food industry for quite a few years now. It became widely popular for being known as the "cool, new diet" trend for awhile, since people believed it was the fad of the...
Read the full post