Posted On Jun 7, 2016
They say the way to a mans heart is through his stomach and we couldn't agree more. With Father's Day quickly approaching it's time to figure out how to celebrate that special Dad in your life. Of course buying him a gift is great, but why not switch it up this year and a really celebrate him by throwing him a party in his honor? June is the perfect month for a great BBQ and pool party and let's be honest, you can't go wrong with the gift of food, since you know it's something he'll love. As you prepare to bring out those party hats, we're putting on our chef's hats to bring you some ideas on how to celebrate that special guy in your life.
Here are some Father Approved dishes that are a must-have for his celebration.

philly cheese steaks
Men love a good ol' Philly cheesesteak, so why not serve that up in honor of his special day? We offer shaved beef sirloin, American and mozzarella cheese, with peppers and spices in a mini brioche roll. Trust us when we say, these will be a huge hit.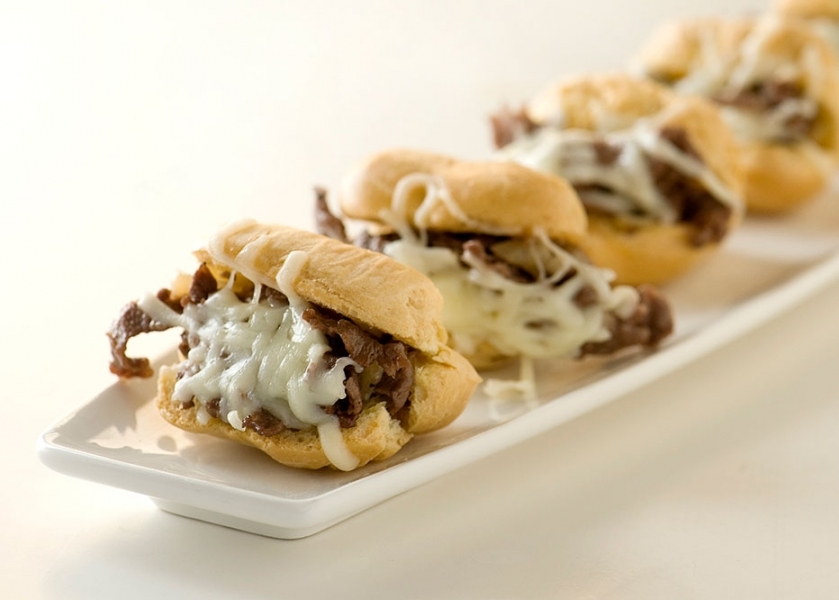 coney island dogs
All-American style Coney Island dogs are the perfect bite-size treat. These all-beef cocktail franks are topped with sauerkraut and mustard then hand wrapped in phyllo. Delicious, if we say so ourselves.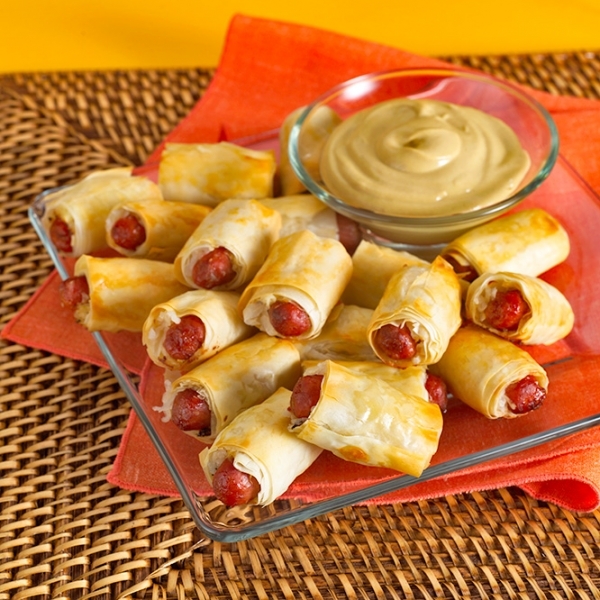 truffled mac & Cheese
It doesn't matter what age you are, mac & cheese is, and always will be a favorite dish. What's better is when they're served breaded and with truffle oil. Yup! Give Dad the gift of creamy mac & cheese with truffle oil and shaved black truffle slices. No matter what, he'll always be a kid at heart and these apps are the best way to remind him of that.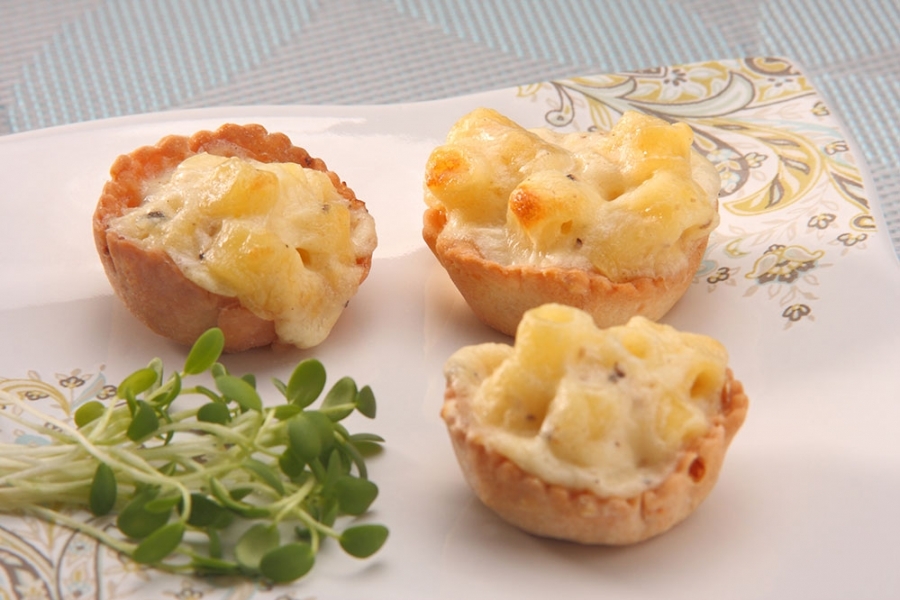 antipasto kabob with prosciutto
Skewers are one of our favorite ways to serve up appetizers at a party. They are easy to eat and provide you with a variety of food, all in one bite. Dad will love these tri-color cheese tortellini, marinated roasted tomato, Kalamata olives and prosciutto ham 6" flavorful skewers.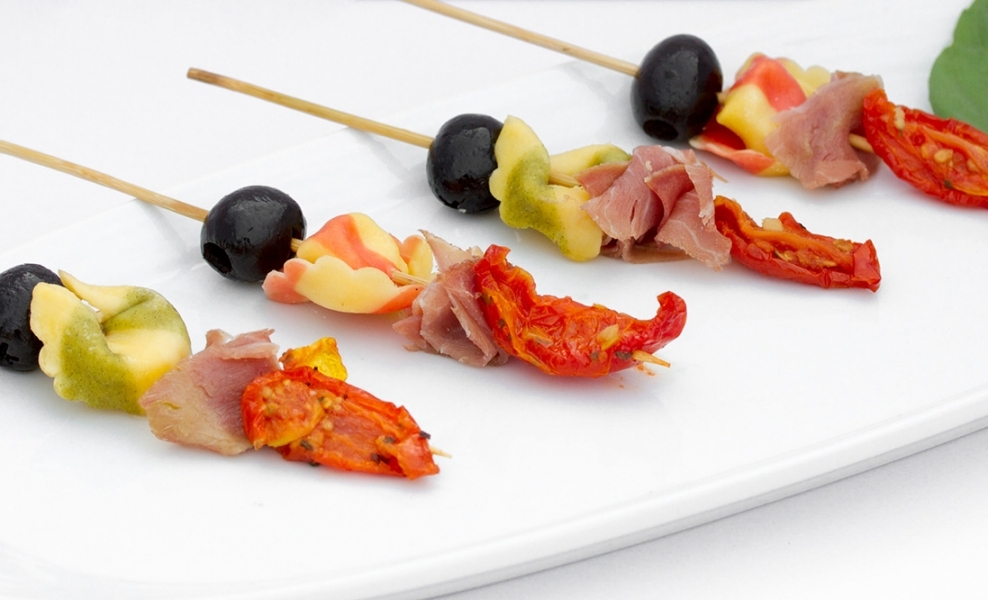 shortbread tuxedos
No party is complete without dessert and no Father's Day party or BBQ is complete without tuxedo-style desserts in his honor. How great are these buttery English shortbread wafers that are partially dipped in chocolate and garnished in a white chocolate "tuxedo" motif? These are the perfect addition to your celebration.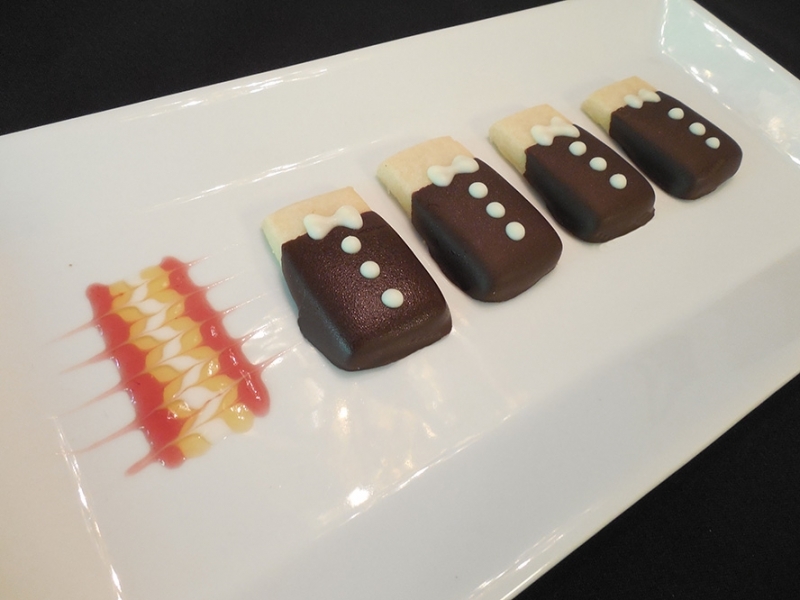 As most of you already know gluten free has been the talk of the food industry for quite a few years now. It became widely popular for being known as the "cool, new diet" trend for awhile, since people believed it was the fad of the...
Read the full post
Holiday season is right around the corner. It's hard to believe that the summer months are behind us and that we're already in the month of October. It's nice to enjoy the cooler weather that is upon us along with the yummy...
Read the full post
A dinner party is a time for celebration and getting together, a time for family, friends, and food. But when when it's our own party, we want to serve amazing food without missing time with our guests because we're too busy in the...
Read the full post
Whether you're having a small get-together with friends and family, catering a grand anniversary celebration or feeding a couple of hundred high-powered business professionals at your annual holiday party, AppetizersUSA has got your back. ...
Read the full post
One of the hardest parts about Valentine's Day is trying to figure out plans for dinner. You want it to be a romantic experience with your special someone without the chaos of crowds, reservations and noise that go along with dining out on...
Read the full post
It's almost time for Thanksgiving and soon it will be time for Christmas. The holiday season has officially begun and diets are put on hold. It is time for family, good friends and cozy times around the fireplace. And tables laden with food!...
Read the full post
Autumn has officially begun and with that comes new gatherings and parties with a hint of crisp, fresh air. Along with that comes a change of what foods are prepared and what appetizers are served. It's no secret that pumpkin is the craze...
Read the full post
Catering to a large event is hectic. Not only does the food have to be pushed out on time, but it needs to be perfectly cooked - in large quantities! Keeping guests waiting for food could lead to your client not picking your business to cater to...
Read the full post
Spring is here and Easter is quickly approaching. It's such a fun and refreshing holiday spent with family and friends and lots of eggs, bunnies and peeps! Whether you're hosting the delicious dinner or simply attending as a guest with...
Read the full post