Posted On Mar 22, 2018
Graduations are times when memories are created and people are in a mood to celebrate. It is an exciting time for everyone involved with the young graduates looking forward eagerly to the next stage of their lives.
Diplomas have been duly accepted, speeches delivered and caps thrown into the air. It's time to reward all the hard work put in over the years with an unforgettable party. Since an unforgettable party deserves some seriously memorable food, we've put together some food and party ideas which are sure award you "Best Graduation Party, 2018"!
1. Napkins
Roll up white napkins and tie them with a ribbon so they look like diplomas.
2. Kiddie Pool Drinks
Fill up a kiddie pool with ice to keep drinks easily available and cool at the same time.
3. Balloons
Tie pictures of the graduates to the ends of balloons to make a floating picture wall.
4. Photo Booth
You can really have some fun with this. Stock up on some graduation party supplies to create props for pictures. Use a chalkboard for a backdrop or a giant Polaroid frame for photos. The graduates will love it!
5. Create Your #Hashtag
It's all about being trendy and practical at the same time. Create a hashtag for your party and ask your guests to use it to tag all the pictures they share. That way, it'll be for everyone easy to find everyone else's pictures. Create a signboard asking your guests to use the hashtag and place it where they'll all see it.
Speaking of keeping up with the latest trends – check out these stylish food ideas that will make your party the talk of town.
Graduation Dinner Ideas
Keep the food at your graduation party easy to eat. Finger foods make great crowd pleasing appetizers and don't require much in the way of cutlery either. Here's our list of 10 graduation party appetizers we know your guests will love!
1. Graduation Pretzels
Have a bit of fun with pretzels. Twist homemade pretzels into the shape of graduation party hats. Follow the instructions on a can of pizza dough with some salt, water and baking soda to make these delightful little snacks.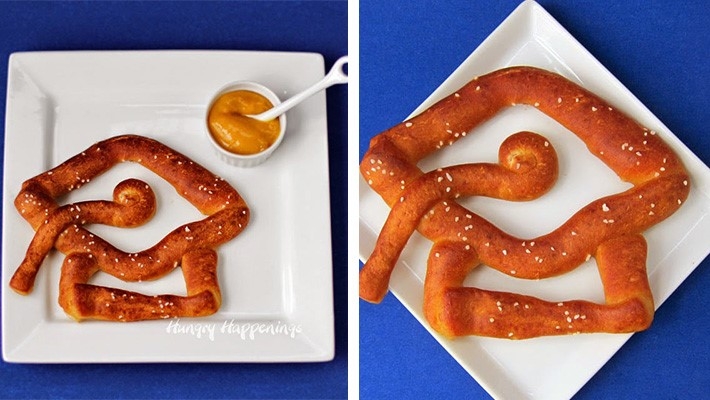 Source: Shutterfly.com
2. Cuban Sandwiches
These scrumptious sandwiches are filled with shredded pork roast, smoked ham, Swiss cheese and pickles. You simply have to defrost on the day of the party, bake and serve. Serve them with your favorite relish on the side or set them out on trays where your guests can simply pick them up while they are mingling.
3. Truffled Mac & Cheese
Remind your graduates of all the summers they've spent together with these elegant Truffled Mac and Cheese bites with truffle oil and shaved black truffle slices. All you need to do is bake them from frozen and serve. Your vegetarian guests will appreciate the fact that you've thought of them too!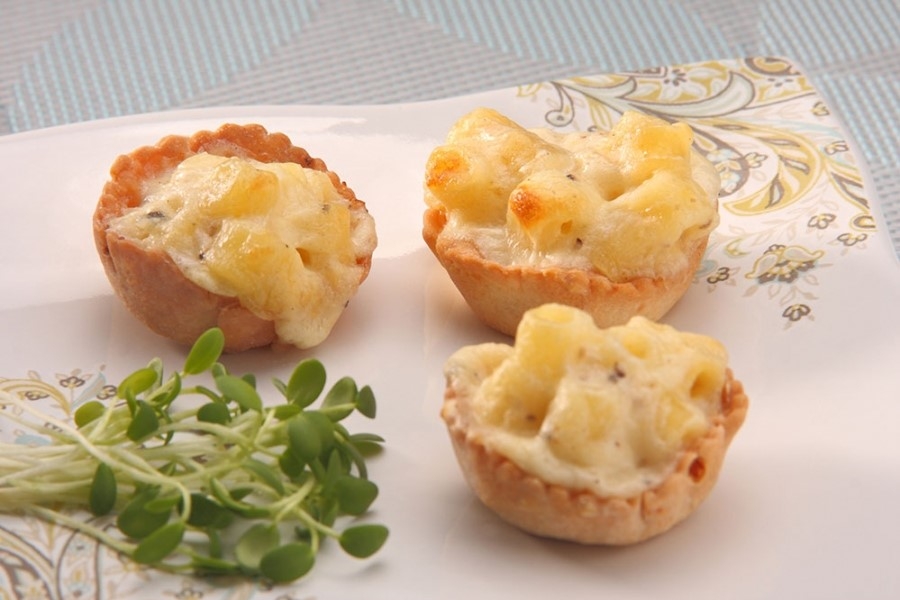 4. Oven Baked Spicy Tacos
Tacos are trending this year and what better place to serve them than at your graduation party. Bake taco shells for five minutes before stuffing them with your favorite fillings, top them off with shredded cheese and bake for a further 5 -10 minutes until the cheese has melted. Delicious! Try our Mini Taco Shells for colorful appetizer sized tacos.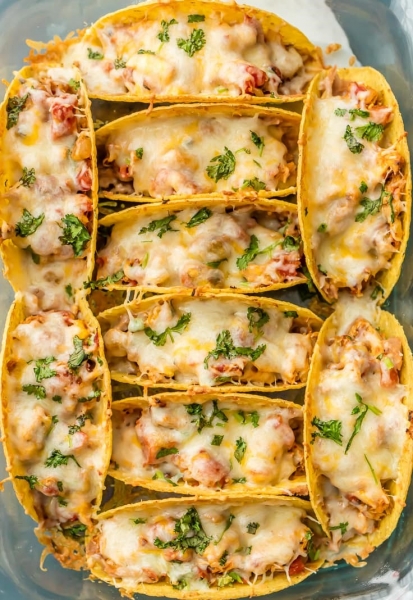 Source: thecookierookie.com

5. Beef Kebobs
These lovely summery appetizers are sure to grace any graduation party. Top off each skewer with a mini graduation cap to make them more festive. The tender chunks of filet mignon skewered with red peppers, green peppers and onions will melt in your mouth and are guaranteed to leave your guests asking for more.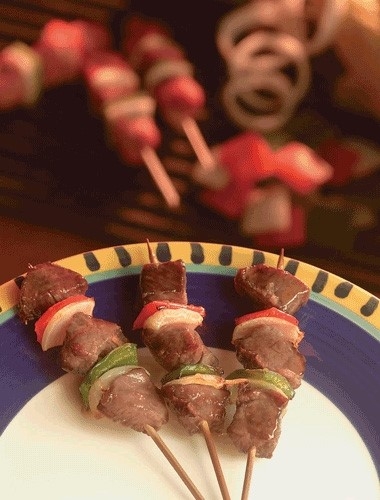 6. Grilled Chicken Pesto Pasta
Pasta is easy to serve and easy to eat. This recipe is great for parties as you don't need to worry about keeping it warm. It tastes just as good at room temperature. Combine grilled chicken, pesto and cheese with the cooked pasta and serve. You can even make vegetarian and vegan versions for your more discerning guests.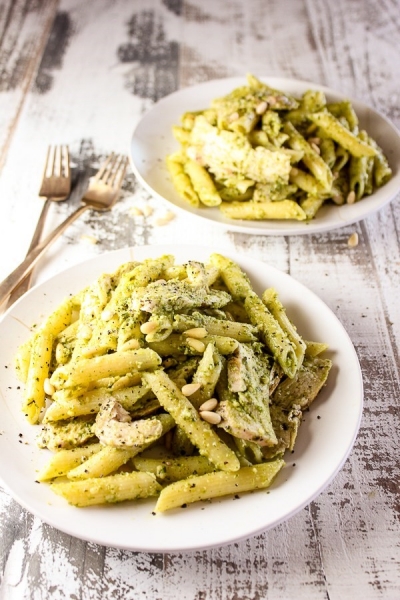 Source: lisasdinnertimedish.com
7. Deep Dish Pepperoni Pizzas
Who doesn't love pizza, right? Serve up these delicious little Pepperoni Pizzas made up of a rich pizza sauce, mozzarella cheese, basil and pepperoni in a delicious handmade artisanal tart shell. All you need to do is bake them from frozen and serve!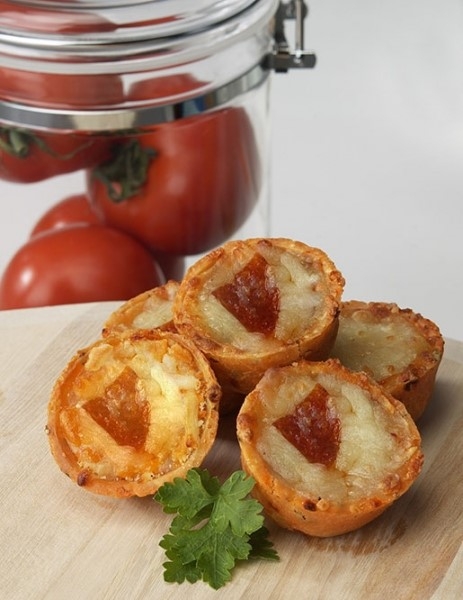 8. Coleslaw
Make mayonnaise free coleslaw as a great side to all the party appetizers you're serving up. It takes away the hassle of keeping the mayo chilled. Make vinaigrette using olive oil, Dijon mustard, cider vinegar and honey. Dress the slaw right before serving. Serve in mini individual bowls for ease.
Source: lisasdinnertimedish.com
9. Roasted Yellow Pepper Bruschetta
This colorful bruschetta is layered with Kalamata olive tapenade, roasted red tomatoes, and roasted yellow peppers. Topped with a blend of basil and asiago cheese, it is sure to be an appetizer your guests will find hard to refuse.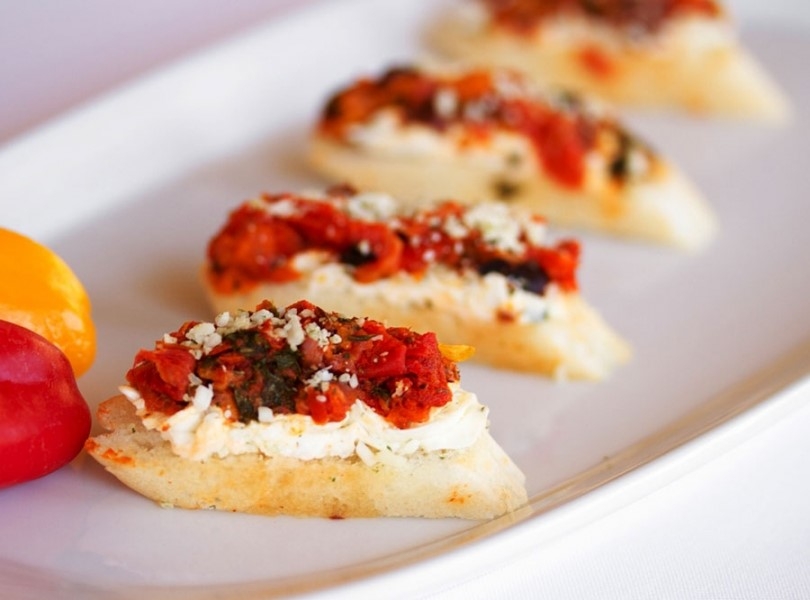 10. Tropical Cheesecake Assortment
No, we haven't forgotten about desserts for your party. Forget about messing around with ice-cream scoops serve up an assortment of mini cheesecakes to cater to everyone's tastes instead. All you need to do is defrost and serve!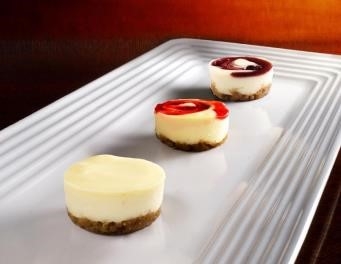 Take the stress away for planning and catering for a large event with readily available, gourmet appetizers that can be speedily shipped to your doorstep or party venue. No matter what the event or the number of guests, our team at Appetizers USA is always available to help you choose from our selection of mouthwatering party foods. Get in touch with us or order from our range online.
Christmas dinner is here and gone. Another year spent with family and friends gathered around the tree, opening presents, followed by the gathering around the kitchen for a day of cooking, cocktails and treats. It can take days of preparation,...
Read the full post
Memorial Day is fast approaching, along with the fun and exciting summer days and summer nights. With that comes the much anticipated BBQ's, pool parties and holiday celebrations. Traditional 'American-style' food is the go-to,...
Read the full post
Whether you're planning your wedding, a fancy dinner party, or a simple BBQ, the dessert table is probably the most attractive section of the buffet, because who doesn't love delicious treats? Everyone looks forward to indulging a bit...
Read the full post
A dinner party is a time for celebration and getting together, a time for family, friends, and food. But when when it's our own party, we want to serve amazing food without missing time with our guests because we're too busy in the...
Read the full post
Pool parties are all about having fun in a carefree atmosphere. There are three things that guarantee to make them a true success – good company, refreshing drinks and unforgettable appetizers. Along with all those pina coladas and sweet and...
Read the full post
Holiday season is right around the corner. It's hard to believe that the summer months are behind us and that we're already in the month of October. It's nice to enjoy the cooler weather that is upon us along with the yummy...
Read the full post
Warm weather, finally! Gone are the days of having a select few friends over and exchanging tales by the fireside. It's time to throw that fancy summer party! Catering to crowds is not always easy though. So we've put together a few...
Read the full post
As most of you already know gluten free has been the talk of the food industry for quite a few years now. It became widely popular for being known as the "cool, new diet" trend for awhile, since people believed it was the fad of the...
Read the full post
Whether you're having a small get-together with friends and family, catering a grand anniversary celebration or feeding a couple of hundred high-powered business professionals at your annual holiday party, AppetizersUSA has got your back. ...
Read the full post