Posted On Feb 27, 2018
Catering to a large event is hectic. Not only does the food have to be pushed out on time, but it needs to be perfectly cooked - in large quantities!
Keeping guests waiting for food could lead to your client not picking your business to cater to them again. If you're hosting your own party, your guests won't be as enthusiastic to attend another one of your dos!
But if you serve up a variety of finger foods on time, you can keep guests from getting restless before the main course is served; and it gives you more time to handle last minute changes at your event, or even meet some more guests.
Quick Appetizers for Large Parties
While chopped salad, chips, and dips are okay for an intimate gathering of close friends, large parties require something a little more elaborate. We understand that preparing appetizers can take a fair amount of time.
So we've put together our favorite appetizers that can be whipped up in practically no time at all, baked straight from frozen or that are really easy to prepare.
1. Macaroni and Cheese Poppers with no Ham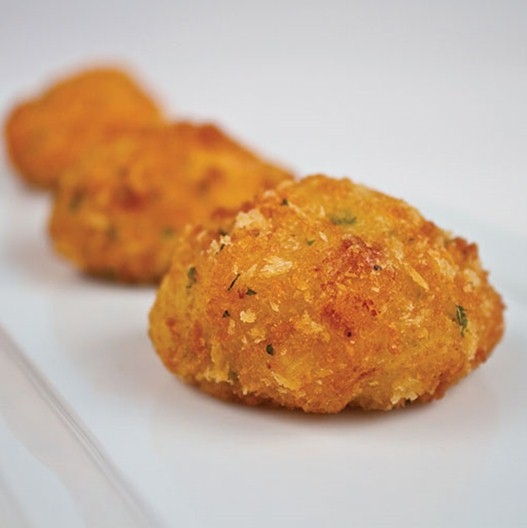 This appetizer is perfect for your vegetarian guests and children alike. Simply deep fry them without thawing for a couple of minutes before finishing them off in the oven until golden brown. They can also be baked from frozen for your more health conscious clients.
2. Empanadas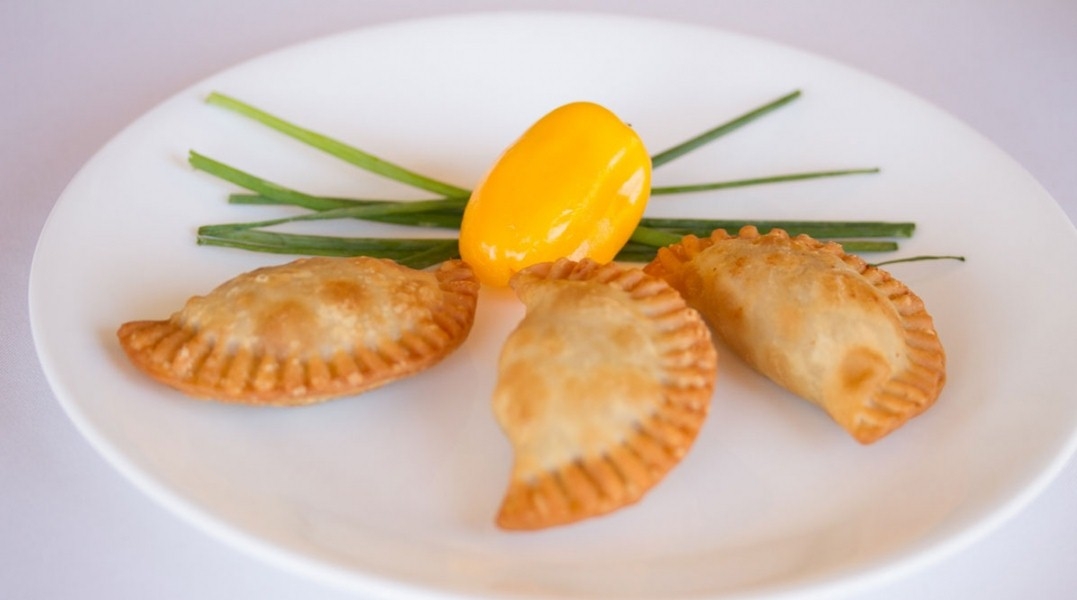 empanadas are "festival food", served at celebrations and feasts across a host of different countries. These hearty pastries with delicious fillings of meat or vegetables are ideal for your more hungry guests. Choose from vegetable empanadas (stuffed with onions, eggplant, peppers, sundried tomatoes, black beans, Monterey jack and cheddar cheese), chicken empanadas (with southwest seasonings) or beef empanadas (seasoned beef, juicy tomatoes, black beans, cheddar cheese, onions, jalapenos and exotic spices) or serve an assortment of the three. They can be deep fried from frozen or baked in an oven.
3. Coconut Chicken Tenders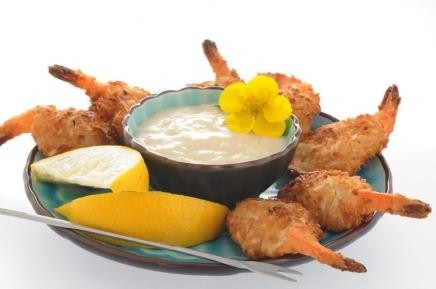 This luscious coconut flavored appetizer is made up of strips of chicken breast dipped in a coconut batter then rolled in a decadent mixture of breadcrumbs and shredded coconut to add a crunch. They simply need to be deep fried for 5 – 8 minutes or you can bake them from frozen until they turn golden brown. Just choose the method that suits your guests the most.
4. Sesame Chicken Tenders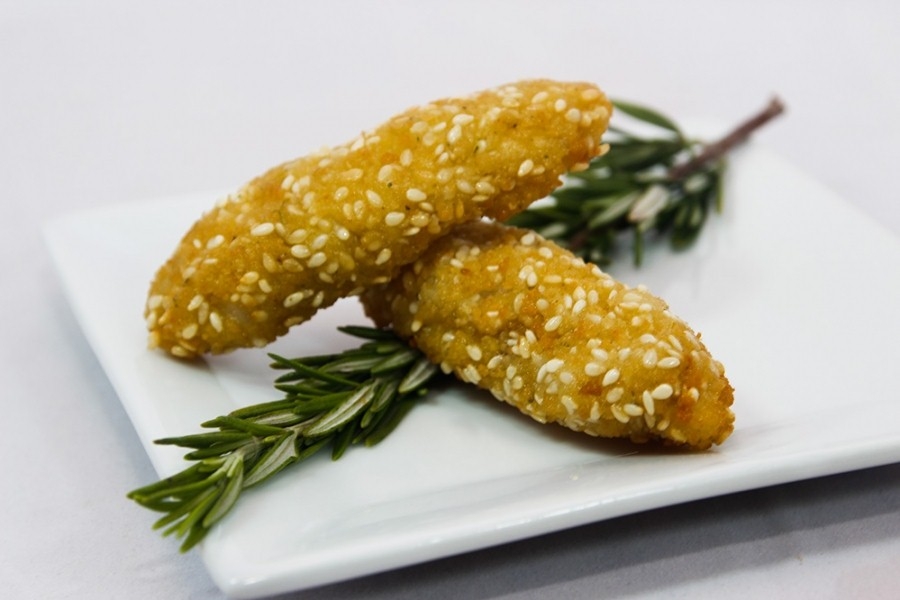 Sticking to the chicken theme, here's another mouthwatering appetizer. Our Sesame Chicken Tenders comprise of strips of USDA fresh white chicken breast, marinated in nutty sesame oil with a crunchy coating of Japanese panko crumbs. They can be deep fried or baked directly from frozen so you don't have to wait for them to thaw!
5. Beet and Goat Cheese Appetizer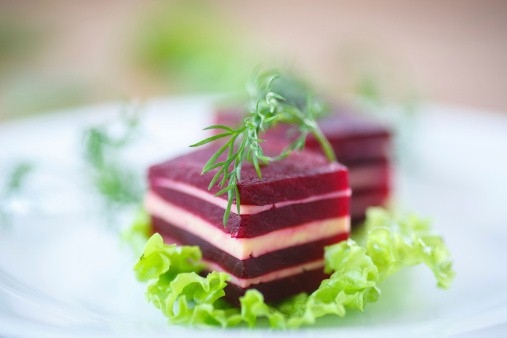 Source: leaf.nutrisystem.com

This colorful recipe requires some planning ahead of time but leaves minimal prep for the day of your event. Layer slices of slowly baked beets with a mixture of goat cheese, yogurt, milk, lemon juice and herbs and leave it in the fridge overnight. Cut into bite-sized pieces before serving. It's absolutely scrumptious and healthy to boot!
6. Caprese Kebabs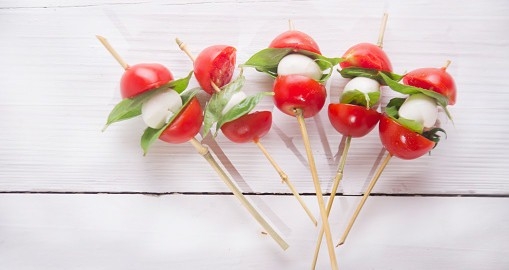 Source: leaf.nutrisystem.com

Quick and easy doesn't even begin to describe how simple this refreshing recipe actually is. Skewer cherry tomatoes, basil leaves and mozzarella balls in that order and repeat with the tomatoes and basil leaves. Serve with some malt vinegar on the side as a dip.
7. Coconut Shrimp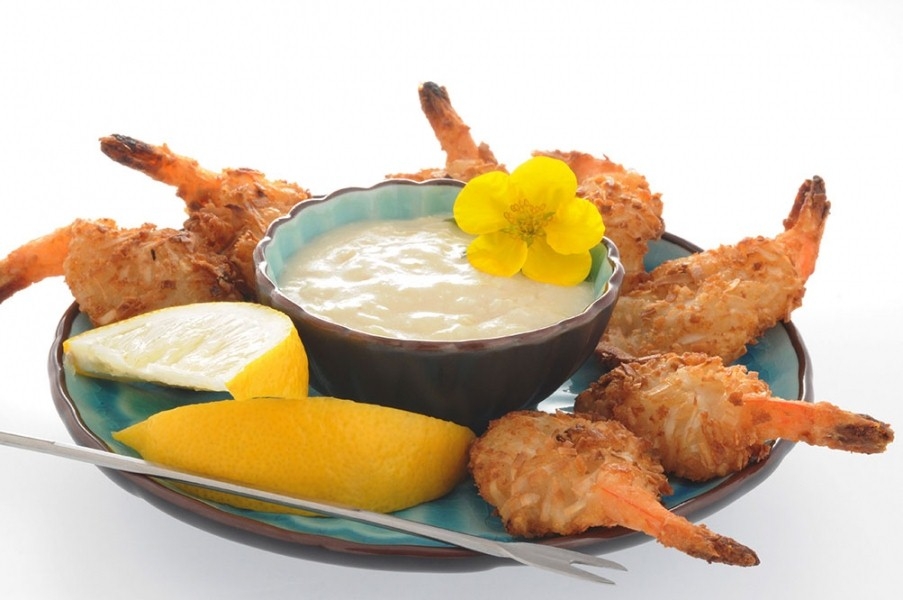 Transport your guests to every tropical beach holiday they have ever had with this delectable dish. Each Coconut Shrimp appetizer is made up of a large butterflied shrimp dipped in a light coconut batter and rolled in a crispy mixture of coconut and breadcrumbs. Just deep fry from frozen for less than ten minutes or bake until golden brown. Delightful!
8. Sweet Potato Cups with Chicken and Cranberry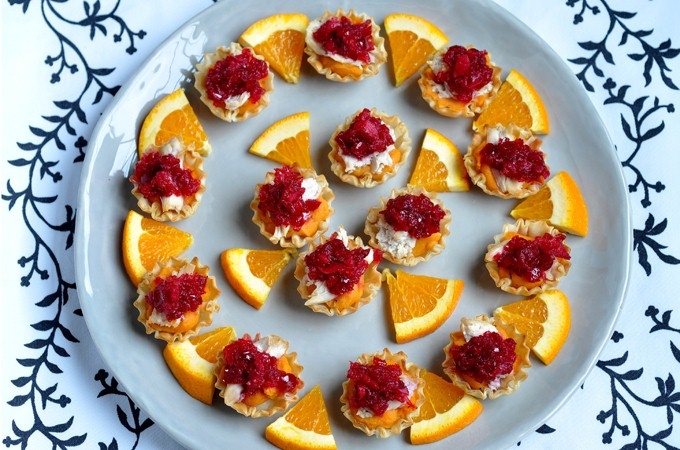 Source: heinens.com

This appetizer is perfect for a holiday celebration. Simply fill mini phyllo shells with sweet potato mashers, top it off with shredded rotisserie chicken meat and top it off with cranberry relish. Bake for about 10 minutes and serve. This dish is easy to make in large quantities. Serve with an orange slice garnish to add a citrusy sweet flavor.
9. Spring Roll Assortment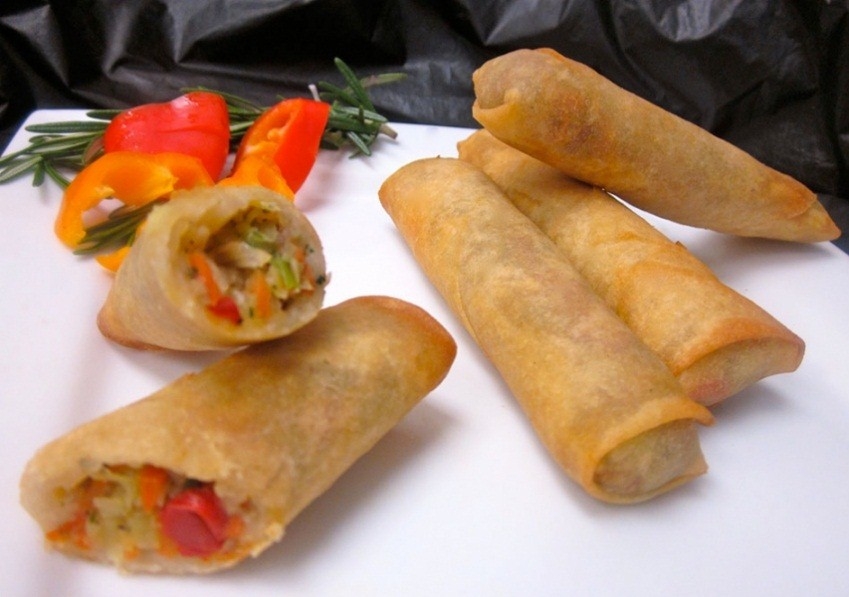 Spring rolls are easy to serve (and eat!) party appetizers. Crispy, crunchy Vegetable Spring Rolls are a great way to serve up veggie food that everyone will enjoy. Our Buffalo Chicken Spring Rolls add a western touch as the spring roll wrappers are filled with exquisite, pulled chicken meat and topped with spicy buffalo sauce that will leave your guests wanting more. You can choose from an assortment of different spring rolls that simply need to be cooked right from frozen.
Remember, no matter how big or small your party, our appetizers are available to order online, and are easy to buy in bulk or by tray. Get in touch with us or order from our range of tantalizing hors d'oeuvres online.
Seasons Greetings! Yup, it's finally time to say that. The air is crisp, the holiday music is jingling, the boots are worn,the shopping has begun, the lights are hanging, the hot chocolate is steaming, the cookies are baking and the parties...
Read the full post
Holiday season! It's that time of the year when the fireplace crackles and friends and family gather around tables filled with food and good cheer. Cocktail parties, sumptuous feasts, and good times are just around the corner. With good...
Read the full post
Memorial Day is fast approaching, along with the fun and exciting summer days and summer nights. With that comes the much anticipated BBQ's, pool parties and holiday celebrations. Traditional 'American-style' food is the go-to,...
Read the full post
The month of May is an exciting yet busy month. Summer is right around the corner, which means graduation season is upon us, vacation planning is in the works and fun holidays, pool parties and BBQ days will soon consume our weekends. This time of...
Read the full post
A dinner party is a time for celebration and getting together, a time for family, friends, and food. But when when it's our own party, we want to serve amazing food without missing time with our guests because we're too busy in the...
Read the full post
Pool parties are all about having fun in a carefree atmosphere. There are three things that guarantee to make them a true success – good company, refreshing drinks and unforgettable appetizers. Along with all those pina coladas and sweet and...
Read the full post
Whether you're planning your wedding, a fancy dinner party, or a simple BBQ, the dessert table is probably the most attractive section of the buffet, because who doesn't love delicious treats? Everyone looks forward to indulging a bit...
Read the full post
Holiday season is right around the corner. It's hard to believe that the summer months are behind us and that we're already in the month of October. It's nice to enjoy the cooler weather that is upon us along with the yummy...
Read the full post
There's no single celebration that lends itself to a unique, customized and completely themed menu quite like Halloween. Between the trick-or-treating, costumer parties and carving out jack-o'-lanterns, time flies in the days...
Read the full post