Posted On Sep 25, 2017
Autumn has officially begun and with that comes new gatherings and parties with a hint of crisp, fresh air. Along with that comes a change of what foods are prepared and what appetizers are served.
It's no secret that pumpkin is the craze fall. Whether it be pumpkin spice lattes, pumpkin pie, pumpkin cheesecake, pumpkin bread.. anything pumpkin really- it's basically the theme for fall. This year, however, let's not forget about the pumpkin, but let's also add in an array of flavors, textures and other delicious fall treats, that will really enhance your tastebuds.
Switch up your fall appetizers with these easy, flavorful recipes that will have you falling over for more.
Sweet potato rounds with goat cheese appetizers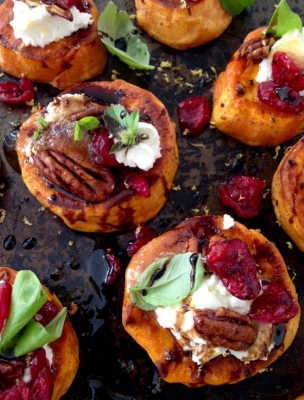 https://ciaoflorentina.com/sweet-potato-rounds-recipe-goat-cheese-cranberries-balsamic-glaze/?utm_content=bufferdeb55&utm_medium=social&utm_source=pinterest.com&utm_campaign=budgetbytesbuffer

Caramel apple pretzel salad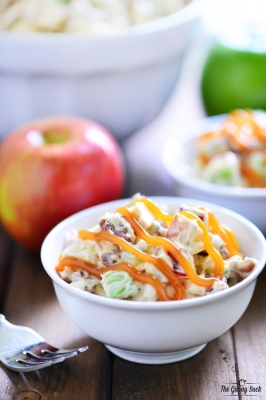 https://www.thegunnysack.com/caramel-apple-pretzel-salad/

Focaccia with tomato and mozzarella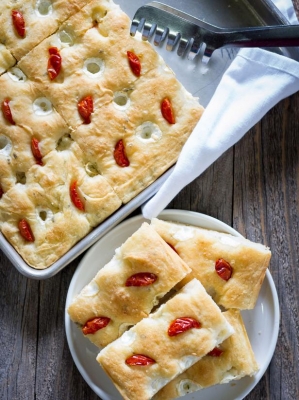 http://www.hgtv.com/design/make-and-celebrate/entertaining/focaccia-with-tomato-and-mozzarella

Caramel apple grapes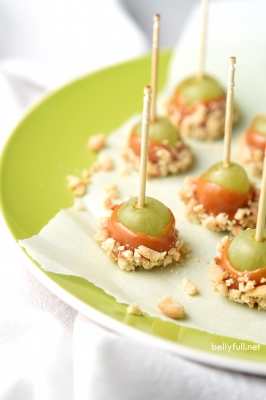 http://bellyfull.net/2012/06/18/caramel-apple-grapes-and-ba-bye-to-our-no-junk-food-challenge/
Cream cheese wrapped olives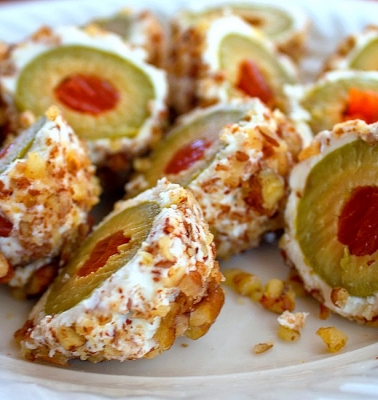 https://bunnyswarmoven.net/2016/08/cream-cheese-wrapped-olives

Apple fries with caramel cream dip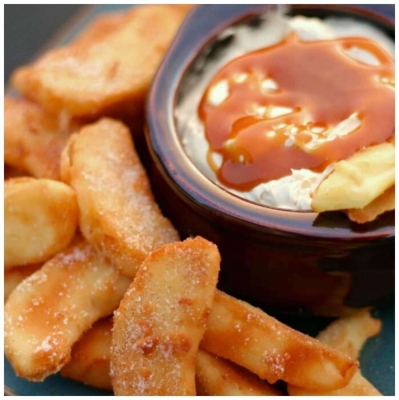 https://thebestblogrecipes.com/apple-fries-caramel-cream-dip/

Apricot Ricotta Honey Basil Bites
http://www.countryliving.com/food-drinks/g3567/fall-appetizers/?slide=14

Whether you're having a small get-together with friends and family, catering a grand anniversary celebration or feeding a couple of hundred high-powered business professionals at your annual holiday party, AppetizersUSA has got your...
Read the full post
No Thanksgiving is complete without the food that gets the dinner party started. Before everyone sits down to give thanks, the gathering of people mixing and mingling over cocktails and appetizers, maybe even watching football, is the way to...
Read the full post
Tired of the same old party table and looking for fun, gourmet appetizers, or creative ways to serve your food? Well, your search ends here! Today, we present you with some out-of-the-box ideas to serve appetizers with our edible containers and...
Read the full post
We know it's a great feeling to have friends and family drop by for a meal or a quick chat. We also know how tiring it can get to whip up some food at the last minute, especially after a long day at work. Take a look at our top picks for...
Read the full post
With the fourth of July just around the corner, it's time to start planning that big cookout and fire up the grill. While everyone is shaking out their best red, white and blue outfits, take a look at our ideas and throw the...
Read the full post
There's so much to celebrate in summer – glorious weddings, sports, graduations or simply life in the sunshine! It's the perfect time to entertain friends and family outdoors with a barbecue by the pool or an elegant...
Read the full post
There's no single celebration that lends itself to a unique, customized and completely themed menu quite like Halloween. Between the trick-or-treating, costume parties and carving out jack-o'-lanterns, time flies in...
Read the full post
Holiday season! It's that time of the year when the fireplace crackles and friends and family gather around tables filled with food and good cheer. Cocktail parties, sumptuous feasts, and good times are just around the corner. ...
Read the full post
It's hard to believe that we just celebrated Halloween and now we all have Thanksgiving on the brain. It may only be the beginning of November, but this month of giving thanks is going to fly by, so getting ahead on your turkey party...
Read the full post