Posted On Jul 2, 2018
What to Put on the Menu this July Fourth!
With the fourth of July just around the corner, it's time to start planning that big cookout and fire up the grill. While everyone is shaking out their best red, white and blue outfits, take a look at our ideas and throw the best Fourth of July party in the neighborhood!
Decorations:
Well, we all know what the color scheme is – and what a festive one it is too! Here are a few décor ideas for your Fourth of July party:
Get rid of the regular streamers and decorate the party area with red, white and blue star shaped streamers for some extra pizzazz.

Look for patriotic printable online and use the cut outs to make a photo booth for your guests! Not only will they get a good laugh, they'll take away a few fond memories of your party with them.

Keep the kids occupied with a craft area that gets them creating festive necklaces (with red, white and blue beads of course) and other jewelry or making Popsicle stick flags. Their parents will be glad you've kept them occupied.

Create your own patriotic lamps using empty pickle jars, small flags and tea candles and set them out on table tops or along stairs. Your guests will be impressed.

Use denim in your decor – it can't get more American than that!

Fourth of July Food Ideas
Getting to the important part – the food! We can all agree that one of the best parts of a 4th of July party is the amount of love and joy that goes into the food. However, at Appetizers USA, we firmly believe that any holiday worth celebrating, is meant to be shared with family and friends, not spent in a kitchen. Check out our ideas for some easy to make 4th of July menu ideas that are sure to please a crowd.
Cucumber Roll With Creamy Avocado
This Independence Day appetizer is perfect for your guests on a health kick or on gluten free vegan diets. It tastes great, so well, actually it's just a winner overall. Use a mandolin to cut thin slices of cucumber that are easy to roll. Mix together avocado, capers, lemon juice, salt and pepper in a bowl and spread this mixture over the cucumber slices. Use the avocado spread like glue to seal the edges when you roll them up. Season with chopped dill. Chill until it's time to serve! Simple.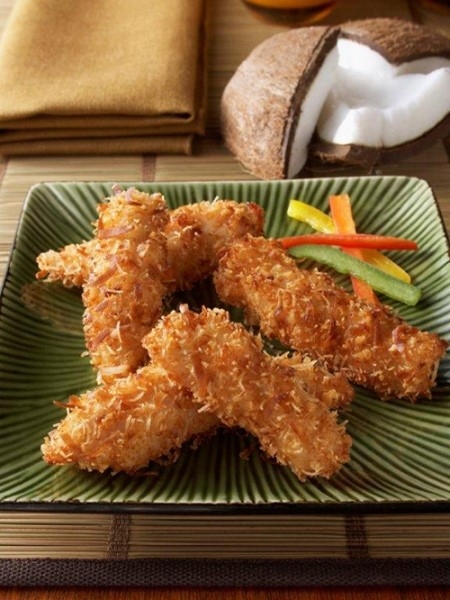 Chicken Kabob with Pineapple
Kabobs make great 4th of July barbecue snacks. These Chicken and Pineapple Kabobs make for a winning combination of flavors and color. Made from tender chicken breast with crispy red peppers, green peppers and a juicy pineapple chunk, they are threaded on to skewers for easy serving. Simply follow the instructions and serve.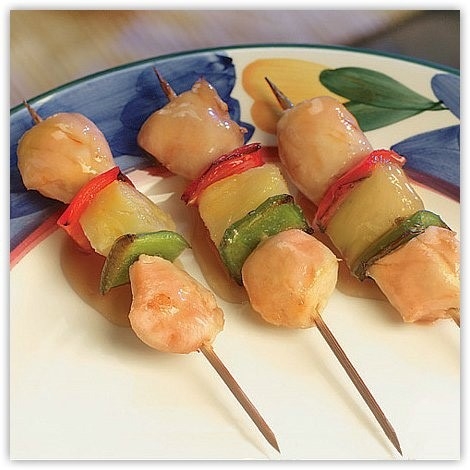 Macaroni and Cheese Poppers with no Ham

You really can't get more American than Mac and Cheese. Our Macaroni and Cheese Poppers with no Ham are a delightful way to serve up a classic dish as a part of your 4th of July menu. This creamy macaroni and cheese snack coated with bread crumbs, works well for vegetarians and kids alike.
Beef & Bleu in Puff Pastry

A classy snack idea for your 4th of July party is to serve up these luscious puffs stuffed with beef and blue cheese. Made with tender filet mignon and gourmet puff pastry dough, they are guaranteed to get that ooze going - delicious blue cheese with every bite.
Patriotic Berry Bruschetta

Add a patriotic twist to the traditional bruschetta - include ingredients with the red, white and blue twist. Trim the crust off your bread to make rectangles. Toast lightly. Beat cream cheese with honey and spread on the bread. Top the bread with chopped blue berries and strawberries to create a flag. Healthy, yummy and patriotic!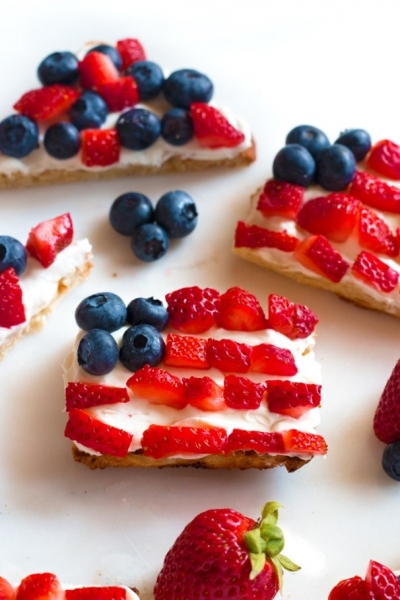 Hot dogs and summer go hand in hand. Allow your guests to top these Mini Hot Dogs with their favorite toppings. Simply set up a "Hot Dog Station" and let your guests help themselves!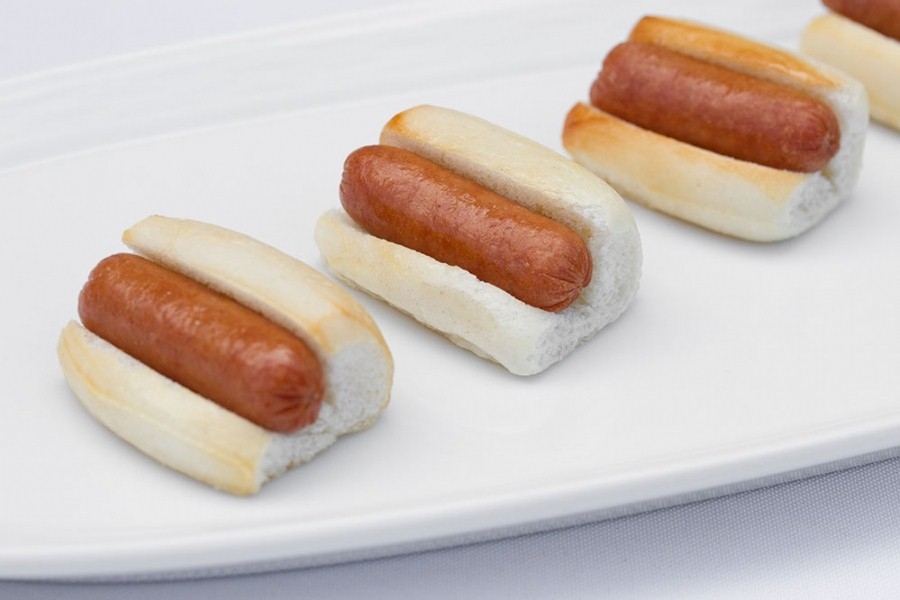 Let's not forget the Desserts this 4th of July
After all the scrumptious food, most people simply pick at the desserts. Have a look at a couple of our 4th of July bite sized dessert ideas that everyone can enjoy without feeling guilty.
Creamy Chocolate Cake Truffles

These indulgent mini Chocolate Cake Truffles are ideal for chocolate lovers who want to watch what they are eating. The moist chocolate cakes are covered in a Swiss blend chocolate and are hand decorated, making them a pleasure to look at and eat!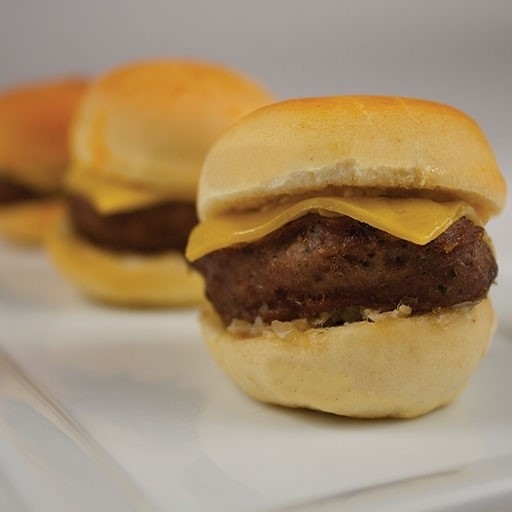 These colorful Mini Cupcakes make add a touch of variety to the dessert table with their assortment of fruit flavors - raspberry, lemon and mango and milk, dark and white chocolate. There's something in there for everyone.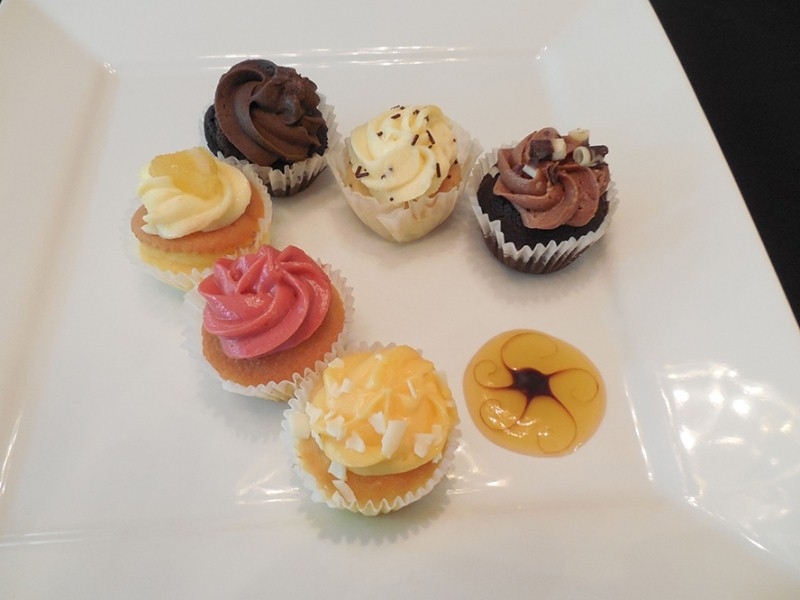 Whether your 4th of July party is large or small, Appetizers USA can take some of the hassle of prepping the food away from you. Our range of party appetizers are ideal for your cookout. All you have to do is to order online and wait for that quick and reliable delivery.
It's almost time for Thanksgiving and soon it will be time for Christmas. The holiday season has officially begun and diets are put on hold. It is time for family, good friends and cozy times around the fireplace. And tables laden with food!...
Read the full post
No Thanksgiving is complete without the food that gets the dinner party started. Before everyone sits down to give thanks, the gathering of people mixing and mingling over cocktails and appetizers, maybe even watching football, is the way to kick...
Read the full post
It's heating up in Arizona, which means summer is right around the corner. With that comes lots of barbecues, pool parties, gatherings and fun. The first of which happens in May and it's the true celebration to kick-off the start of...
Read the full post
It's hard to believe that we just celebrated Halloween and now we all have Thanksgiving on the brain. It may only be the beginning of November, but this month of giving thanks is going to fly by, so getting ahead on your turkey party planning...
Read the full post
The number of people eating gluten free foods is growing – whether they are doing it because they are gluten intolerant, suffer from celiac disease or are simply looking for healthier ways to eat. If you aren't on a gluten free diet...
Read the full post
The holidays are finally here and celebrating with friends, co-workers and family is what it's all about. Gathering together to make warm memories during these crisp chilly months and spreading love and joy is what makes our hearts full. ...
Read the full post
Sometimes it's nice to add a different flare to what would be considered a "normal" dish or appetizers. It can be fun to experiment and try to add a twist into the mix. Spring rolls in particular are a great appetizer to serve up at a...
Read the full post
Summer's here! It's the time to kick back and relax and to throw barbeque and pool parties. It's also time to celebrate that warm weather and indulge in the summer's bounty full of fresh fruits and chilled wine. Throwing a...
Read the full post
There's so much to celebrate in summer – glorious weddings, sports, graduations or simply life in the sunshine! It's the perfect time to entertain friends and family outdoors with a barbeque by the pool or an elegant sit-down...
Read the full post