Posted On Nov 9, 2017
No Thanksgiving is complete without the food that gets the dinner party started. Before everyone sits down to give thanks, the gathering of people mixing and mingling over cocktails and appetizers, maybe even watching football, is the way to kick off your feast.

Traditional appetizers are always a perfect go-to treat. However, spicing up the "before dinner" food really gives your guests that little something extra. Give your friends and family something they'll really be thankful for this year in the gourmet appetizers department. Below are some new appetizers we found that you may want to try this year at Thanksgiving dinner. If you aren't hosting, then these are the perfect bring-along apps that are sure to be a hit as well.
Caramel apple cream cheese spread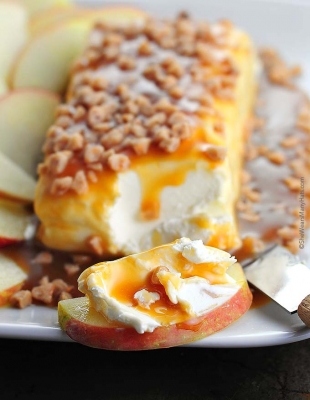 https://shewearsmanyhats.com/easy-caramel-apple-cream-cheese-spread
sweet potato casserole bites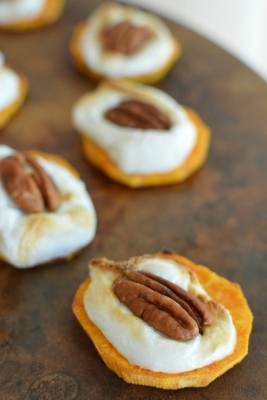 https://wonkywonderful.com/sweet-potato-casserole-bites/
Thyme Popovers With Ginger-Pear Butter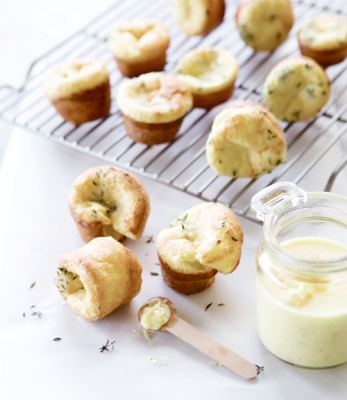 http://www.womansday.com/food-recipes/food-drinks/recipes/a39588/thyme-popovers-clx1014/
baked cream cheese wontons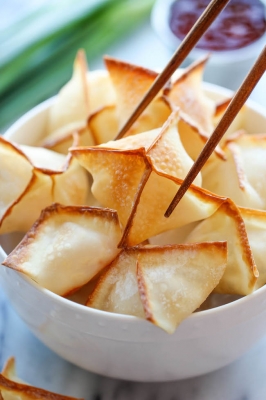 http://damndelicious.net/2014/09/08/baked-cream-cheese-wontons/
caramelized onion, mushroom, apple & gruyere bites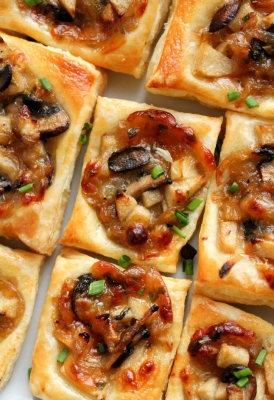 https://www.tablefortwoblog.com/caramelized-onion-mushroom-apple-gruyere-bites/
From all of us here at AppetizersUSA, we just wanted to say THANK YOU to all of you who have supported us over the years. Wishing you and your loved ones a very HAPPY THANKSGIVING this year.
Read the full post
It's almost time for Thanksgiving and soon it will be time for Christmas. The holiday season has officially begun and diets are put on hold. It is time for family, good friends and cozy times around the fireplace. And tables laden with food!...
Read the full post
It seems like 2018 just started, but the reality is that we're already half-way through the year. It's crazy to think that we're already in the midst of the summer heat but with that comes all the fun. The Fourth of July is quickly...
Read the full post
A yacht party is a great way to spend quality time, bonding with friends and family. The ocean, the sun, the breeze, the views of the coastline or cityscape, the waterways and the like provide an idyllic setting for celebrations. Now, add to...
Read the full post
Holiday season! It's that time of the year when the fireplace crackles and friends and family gather around tables filled with food and good cheer. Cocktail parties, sumptuous feasts, and good times are just around the corner. With good...
Read the full post
There's so much to celebrate in summer – glorious weddings, sports, graduations or simply life in the sunshine! It's the perfect time to entertain friends and family outdoors with a barbeque by the pool or an elegant sit-down...
Read the full post
It's heating up in Arizona, which means summer is right around the corner. With that comes lots of barbecues, pool parties, gatherings and fun. The first of which happens in May and it's the true celebration to kick-off the start of...
Read the full post
We found this mouth-watering recipe from Cookie + Kate. These hearty quesadillas are filled with spicy sweet potatoes, black beans, and melted cheese. Serve them with a creamy avocado dip to really take them over the top, so don't skip...
Read the full post
Fall is that wonderful time of year when the leaves begin to change color from green to shades of yellow, red and orange and crisp autumn scents fill the air- because fall season has the best sights, sounds and smells. People from...
Read the full post