Posted On Jul 21, 2017
Warm weather, finally! Gone are the days of having a select few friends over and exchanging tales by the fireside. It's time to throw that fancy summer party!
Catering to crowds is not always easy though. So we've put together a few handy tips on how to choose appetizers that can make your cocktail party the most memorable one this season!
The Basics
As every good party planner knows, it's best to get a clear picture of your event.
·         How many people are you going to invite?
·         What theme will your event be centered on?
·         What type of party do you want it to be?
·         What is your budget?
·         Are you going to have music and dance?
Cocktail parties are normally the most budget-friendly and versatile to plan.  Everyone loves picking at elegant looking little canapés while sipping their favorite tipple. Cocktail parties also have an added advantage as you do not need to plan a sit-down dinner with enough seats, cutlery and the rest of the trimmings that go with it.
What Kinds of Food to Serve at the Cocktail Party?
Circulating a variety of cocktail appetizers normally works well at any party.  Make sure to serve both hot and cold appetizers during your cocktail party to ease any pressure on the kitchen and to add variety. It's also a good idea to serve a couple of vegetarian or vegan appetizers for the more discerning guests, especially at larger parties. 
How Many Appetizers per Person?
The number of appetizers for a cocktail party will obviously be more per head than what you would serve at a dinner or a buffet, as that is all the food you will be serving.  Count about 8 to 12 appetizers per person. Plan to serve at least five different appetizers for a party of less than 40 people and at least 8 for larger parties.
If you are planning on having servers, have them suggest appetizer and cocktail pairing for some added sophistication or you can just break out those cocktail shakers yourself.
Here are four amazing cocktail and appetizer pairings you will love.
1. Bloody Mary and Stuffed Mushrooms
This classic cocktail is great to pair with a variety of different foods.  Try a combination with stuffed mushrooms or bacon wrapped appetizers. Try our luscious Mushroom Florentines for a classy vegetarian option.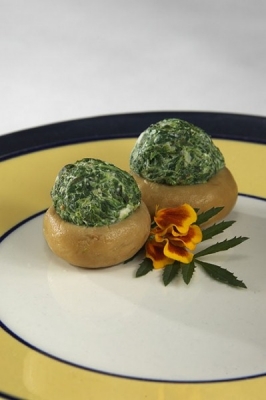 2. Shrimp and G n Ts
Shrimp is great cocktail food. It's small, bite sized and delicious. It also goes surprisingly well with Gin and Tonic. Try our Butter Pecan Shrimp skewers with a nice and crisp gin and tonic or used spiced gin for spicier shrimp preparations.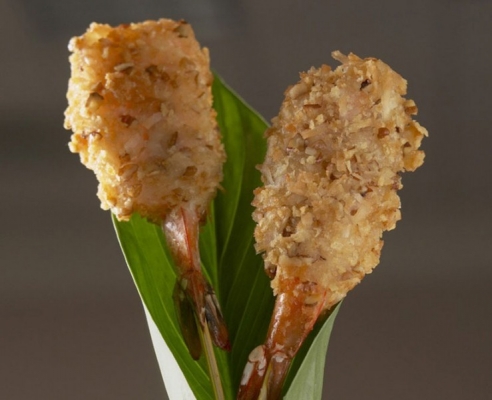 3. Island Girl and Coconut Chicken Tenders
Tropical themed cocktails and food are always a big hit in summer.  Island Girl combines vodka and guava juice with dashes of orange and cranberry to create a colorful drink that will make your guests smile. Fruits and coconut flavors go really well together so combine this cocktail with our Coconut Chicken Tenders to transport your delighted guests to the tropics.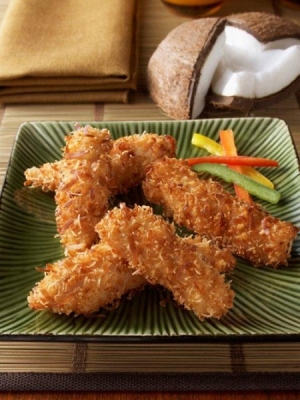 4. Ginger Lemongrass and Pork Potstickers
Add an eastern vibe to your party with a refreshing cocktail made from vodka, ginger liqueur, lemongrass syrup, lemon juice, and a splash of ginger ale. Serve with pork potstickers to really give an exotic twist to your cocktail party.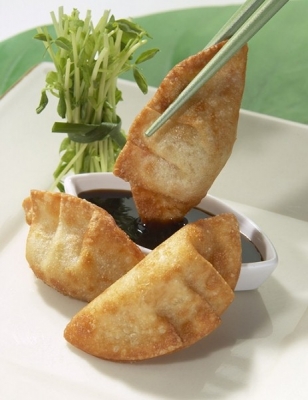 Experiment with flavors, foods and beverages, both alcoholic and none, well before the day of your party to find the combinations that you like best!
Whether you're planning the event of the year or just an intimate gathering with your friends, we at Appetizers USA would love to hear from you. Get in touch with us for our delicious hand-crafted, gourmet appetizers, hors d'oeuvres, entrees and desserts that are suitable for every occasion.
Holiday season is right around the corner. It's hard to believe that the summer months are behind us and that we're already in the month of October. It's nice to enjoy the cooler weather that is upon us along with the yummy...
Read the full post
Whether you're having a small get-together with friends and family, catering a grand anniversary celebration or feeding a couple of hundred high-powered business professionals at your annual holiday party, AppetizersUSA has got your back. ...
Read the full post
It's almost time for Thanksgiving and soon it will be time for Christmas. The holiday season has officially begun and diets are put on hold. It is time for family, good friends and cozy times around the fireplace. And tables laden with food!...
Read the full post
What to Put on the Menu this July Fourth! With the fourth of July just around the corner, it's time to start planning that big cookout and fire up the grill. While everyone is shaking out their best red, white and blue outfits, take a...
Read the full post
No Thanksgiving is complete without the food that gets the dinner party started. Before everyone sits down to give thanks, the gathering of people mixing and mingling over cocktails and appetizers, maybe even watching football, is the way to kick...
Read the full post
There's so much to celebrate in summer – glorious weddings, sports, graduations or simply life in the sunshine! It's the perfect time to entertain friends and family outdoors with a barbeque by the pool or an elegant sit-down...
Read the full post
We found this mouth-watering recipe from Cookie + Kate. These hearty quesadillas are filled with spicy sweet potatoes, black beans, and melted cheese. Serve them with a creamy avocado dip to really take them over the top, so don't skip...
Read the full post
A yacht party is a great way to spend quality time, bonding with friends and family. The ocean, the sun, the breeze, the views of the coastline or cityscape, the waterways and the like provide an idyllic setting for celebrations. Now, add to...
Read the full post
Fall is that wonderful time of year when the leaves begin to change color from green to shades of yellow, red and orange and crisp autumn scents fill the air- because fall season has the best sights, sounds and smells. People from...
Read the full post