Posted On Oct 11, 2017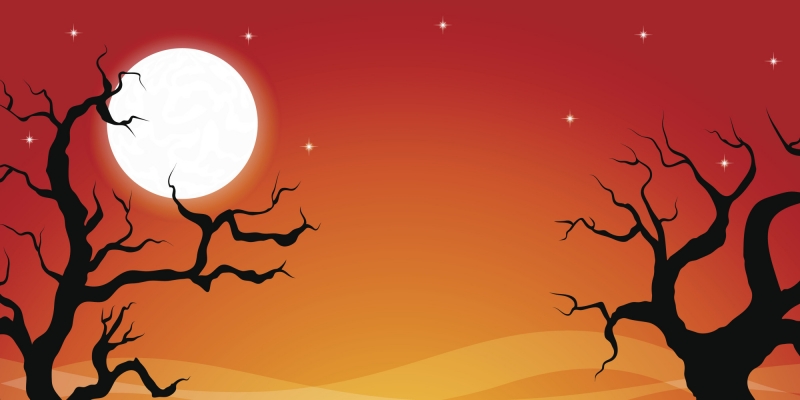 There's no single celebration that lends itself to a unique, customized and completely themed menu quite like Halloween. Between the trick-or-treating, costumer parties and carving out jack-o'-lanterns, time flies in the days leading up to Halloween, not to mention on the day itself.

Here are some quick, easy recipes for some lip-smacking dishes that will go perfectly with the Halloween theme and the best part is that they won't take a lot of time to make. These recipes are a lot of fun and are sure to score a hit with guests at your spooky party.
halloween recipe ideas for a spooky good time
broomstick bites

These little bite-sized appetizers are super-fun, really easy to make and is spot on for Halloween. As a bonus, it will also work pretty well for Harry Potter themed parties! All you need for a serving of 12 broomsticks is 4 sticks of string cheese, 12 pretzels and a handful of fresh chives.
Cut the string cheese into three equal pieces, and then make a few cuts along each piece lengthwise till about half its length




Squeeze a pretzel stick into the part of the cheese that remains uncut




Use a piece of chive to fasten the two pieces together



Your delicious broomstick bites are not ready to serve!

cheesy pumpkin balls
Cheese balls are a classic appetizer and in this recipe, they get a bit of a Halloween twist.
Mix 8 oz. of cream cheese with 1 oz. of ranch dip mix




Add half a bell-pepper, finely chopped, and set the stem aside for garnishing.




Shred 1 cup of cheddar cheese and add to the mix. Chop up 2 green onions and add to the mix as well




Mix all these ingredients well, then shape them to resemble pumpkins




Wrap in a cling-film and refrigerate till they get firm. In the meantime, crush 1/2 a cup of cheese-flavored chips until they are finely crushed




Once the cheese balls have firmed up, roll them in these crushed chips to add that pumpkin-like texture and look and top off with the stem of the bell-pepper




Press a clean piece of yarn into the cheese balls to add pumpkin-like striations that run along its length



mummy mini pizza

Mini pizzas are another party classic, but with this variation, they get a bit of an ancient undead Egyptian-themed twist. You will need English muffins, pizza sauce, a handful of black olives and mozzarella string cheese for this recipe.
First, preheat your oven to 450 degrees




Slice the English muffin in half and place on a baking sheet




Slather pizza sauce on the muffin slices, you can add additional toppings if you like




Separate your string cheese by pulling it apart and then place it in a rough crisscross pattern to mimic the mummy's bandages




Slice an olive into two and place the pieces to resemble eyes




Bake till cheese melts, which should take approximately 10 minutes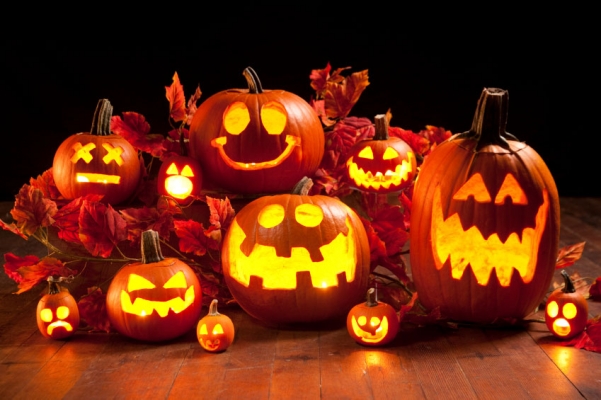 the brain dip

Creepy and delicious in equal measure, the Brain Dip is an unbeatable addition to your Halloween spread. You will need 2 avocados, ½ cup of prepared salsa, 1 head of cauliflower, 6 slices of red and blue fruit leather.
Slice avocados in half, remove seeds and scoop the avocado out of its skin and into an empty bowl




Mash the avocado and mix it with the salsa. Also slice the seeds to flatten it from one side and set aside for garnishing




Hollow out the cauliflower by removing all the leaves and the stem. Ensure the outer part of the head is still intact, and use toothpicks to help secure the cauliflower




Weave the fruit leathers through the cauliflower to give the appearance of blood vessels and add red food coloring for additional decoration




Place the cauliflower in a bowl with the hollow facing upwards and fill in salsa. Top off with avocado seeds to give the appearance of floating eyes



These appetizers will sure add a delectable and truly uncanny edge to your Halloween celebrations and leave your family or guests clamoring for more.
At Appetizers USA, we cater to all our clients' big party order needs, including Party Appetizers for events ranging from anniversaries and baby showers, to graduations and weddings among others.
Get in touch to place your Halloween party order today.
Whether your 2017 New Year's Resolution is lose weight and eat healthier, or if you simply lead a healthier lifestyle in general, It's hard to believe that the holiday season is here and gone. All the planning and preparing was well...
Read the full post
Spring is here and summer will be too before you know it. The flowers are out and the lawns have recovered from the harshness of winter. The warm weather brings with it the perfect opportunity to host a party outdoors. It's time to tell your...
Read the full post
Pool parties are all about having fun in a carefree atmosphere. There are three things that guarantee to make them a true success – good company, refreshing drinks and unforgettable appetizers. Along with all those pina coladas and sweet and...
Read the full post
It's almost time for Thanksgiving and soon it will be time for Christmas. The holiday season has officially begun and diets are put on hold. It is time for family, good friends and cozy times around the fireplace. And tables laden with food!...
Read the full post
The holiday season is just about upon us and it is time to get cooking. Fall and winter are the time for feasts. But these feasts, as delicious as they are, can take a lot of time to prepare. So take a bit of the burden off and order your...
Read the full post
Sometimes it's nice to add a different flare to what would be considered a "normal" dish or appetizers. It can be fun to experiment and try to add a twist into the mix. Spring rolls in particular are a great appetizer to serve up at a...
Read the full post
What to Put on the Menu this July Fourth! With the fourth of July just around the corner, it's time to start planning that big cookout and fire up the grill. While everyone is shaking out their best red, white and blue outfits, take a...
Read the full post
Camping is a popular get-a-way option for families and friends. It's a fun experience that allows you to enjoy the fresh air, explore the limitless bounties of nature and serves as a simple reminder of life with limited or no technology; a...
Read the full post
A Sunday noon cookout in your backyard is always a hit. The blue sky, bright sunlight, and a great group of friends and family spending the day together. The only thing that can make it more perfect is some delicious, smoky, lip-smacking...
Read the full post