Posted On May 8, 2018
It's heating up in Arizona, which means summer is right around the corner. With that comes lots of barbecues, pool parties, gatherings and fun. The first of which happens in May and it's the true celebration to kick-off the start of summer, while honoring those who have served our country.
The fun, however, is never complete without great tasting food. Memorial Day is the perfect time to showcase those new recipes you've been working on and to watch your friends and family embrace all that you have served up. Here are some great Memorial Day appetizers that you need to have your guests try this year!



spicy peach & avocado salad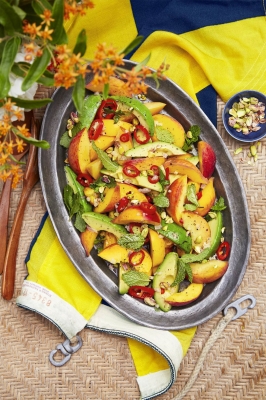 https://www.countryliving.com/food-drinks/recipes/a43551/spicy-peach-avocado-salad-recipe/
watermelon "caprese" with balsamic glaze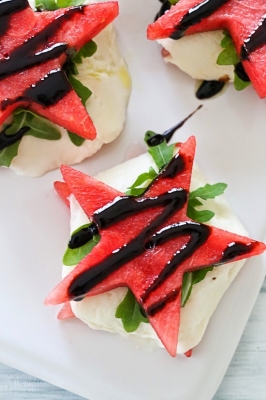 https://www.skinnytaste.com/watermelon-caprese-with-balsamic-glaze/
strawberry brownie skewers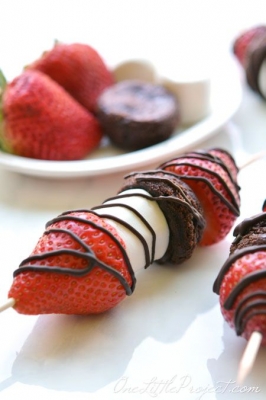 http://onelittleproject.com/strawberry-brownie-skewers/
grilled pineapple with cinnamon honey drizzle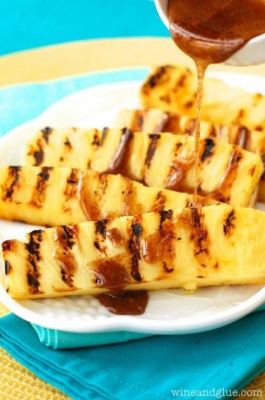 https://www.wineandglue.com/grilled-pineapple-cinnamon-honey-drizzle/
chicken finger sub with cabbage slaw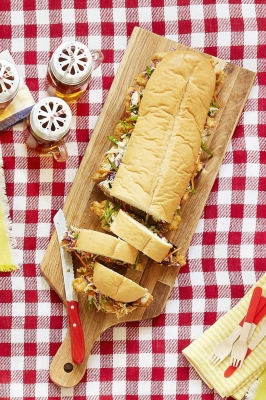 https://www.countryliving.com/food-drinks/recipes/a42427/chicken-finger-sub-cabbage-slaw-recipe/
Camping is a popular get-a-way option for families and friends. It's a fun experience that allows you to enjoy the fresh air, explore the limitless bounties of nature and serves as a simple reminder of life with limited or no technology; a...
Read the full post
Fall is that wonderful time of year when the leaves begin to change color from green to shades of yellow, red and orange and crisp autumn scents fill the air- because fall season has the best sights, sounds and smells. People from...
Read the full post
Graduations are times when memories are created and people are in a mood to celebrate. It is an exciting time for everyone involved with the young graduates looking forward eagerly to the next stage of their lives. Diplomas have been duly...
Read the full post
We know it's a great feeling to have friends and family drop by for a meal or a quick chat. We also know how tiring it can get to whip up some food at the last minute, especially after a long day at work. Take a look at our top picks for some...
Read the full post
There's nothing more romantic than a summer wedding. The birds are singing and the sun is shining and everyone is in an effortless, festive mood. Elaborate floral decorations and colorful dresses are as integral to a summer wedding as...
Read the full post
Summer's here! It's the time to kick back and relax and to throw barbeque and pool parties. It's also time to celebrate that warm weather and indulge in the summer's bounty full of fresh fruits and chilled wine. Throwing a...
Read the full post
Warm weather, finally! Gone are the days of having a select few friends over and exchanging tales by the fireside. It's time to throw that fancy summer party! Catering to crowds is not always easy though. So we've put together a few...
Read the full post
Sometimes it's nice to add a different flare to what would be considered a "normal" dish or appetizers. It can be fun to experiment and try to add a twist into the mix. Spring rolls in particular are a great appetizer to serve up at a...
Read the full post
Catering to a large event is hectic. Not only does the food have to be pushed out on time, but it needs to be perfectly cooked - in large quantities! Keeping guests waiting for food could lead to your client not picking your business to cater to...
Read the full post