Posted On Jun 14, 2018
It seems like 2018 just started, but the reality is that we're already half-way through the year. It's crazy to think that we're already in the midst of the summer heat but with that comes all the fun. The Fourth of July is quickly approaching. It's only a few short weeks until the big celebration begins, so getting a head start on the planning is never a bad idea.
Gearing up for what to serve your guests can be the most stressful part, but it doesn't have to be. Wow them with some delicious appetizers to really kick-off the party. You can skip the hassle all together and just order
here
from us at AppetizersUSA or you can make your own festive ones. We found some Fourth of July appropriate appetizers that not only have a bit of twist to your normal apps, but that you and your guests will be gushing over all pool party long.
Here some Fourth of July appetizers to serve up this holiday weekend:
4th of july brownie bites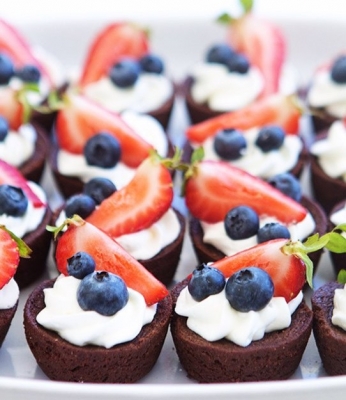 http://realfoodbydad.com/4th-of-july-brownie-bites/
strawberry-Rhubarb Crumbles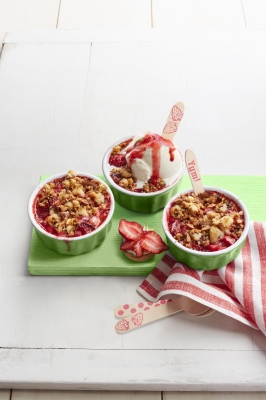 https://www.womansday.com/food-recipes/food-drinks/recipes/a54850/strawberry-rhubarb-crumbles-recipe/
strawberry tamales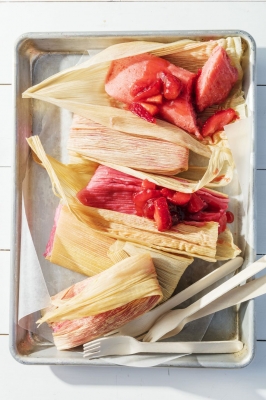 https://www.womansday.com/food-recipes/food-drinks/a21054089/strawberry-tamales-recipe/
smokey guacamole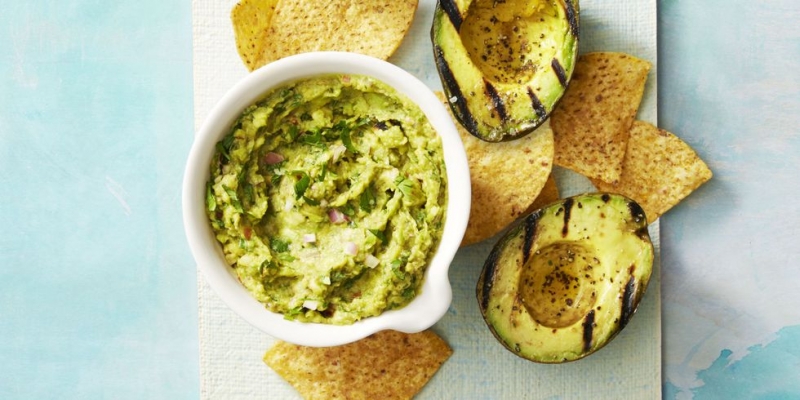 https://www.goodhousekeeping.com/food-recipes/a38753/smoky-guacamole-recipe/
Catering to a large event is hectic. Not only does the food have to be pushed out on time, but it needs to be perfectly cooked - in large quantities! Keeping guests waiting for food could lead to your client not picking your business to cater to...
Read the full post
There's nothing more romantic than a summer wedding. The birds are singing and the sun is shining and everyone is in an effortless, festive mood. Elaborate floral decorations and colorful dresses are as integral to a summer wedding as...
Read the full post
Colorful foods are very much in vogue this year making cold appetizers the ideal way to serve up some delicious food while still sticking to the trend. Cold appetizers are among the best things about summer parties and here are a few reasons why:...
Read the full post
The holiday season is upon us and it is time to get cooking. Winter is the time for feasts. But these feasts, as delicious as they are, can take a lot of time to prepare. So take a bit of the burden off and order your appetizers online so you can...
Read the full post
Graduations are times when memories are created and people are in a mood to celebrate. It is an exciting time for everyone involved with the young graduates looking forward eagerly to the next stage of their lives. Diplomas have been duly...
Read the full post
A Sunday noon cookout in your backyard is always a hit. The blue sky, bright sunlight, and a great group of friends and family spending the day together. The only thing that can make it more perfect is some delicious, smoky, lip-smacking...
Read the full post
Camping is a popular get-a-way option for families and friends. It's a fun experience that allows you to enjoy the fresh air, explore the limitless bounties of nature and serves as a simple reminder of life with limited or no technology; a...
Read the full post
Sometimes it's nice to add a different flare to what would be considered a "normal" dish or appetizers. It can be fun to experiment and try to add a twist into the mix. Spring rolls in particular are a great appetizer to serve up at a...
Read the full post
Nothing says elegance as much as a well laid out seafood platter – it's a feast for the eyes, the taste buds and the soul. Well-made seafood dishes remind people of holidays they've had, of warm balmy winds and clear blue skies or...
Read the full post