Posted On Jul 20, 2017
Summer's here! It's the time to kick back and relax and to throw barbeque and pool parties. It's also time to celebrate that warm weather and indulge in the summer's bounty full of fresh fruits and chilled wine.
Throwing a party that's the talk of the town this summer might just be easier than you thought. Get people talking about your big event with our top ten picks of appetizers for your soiree! 
1.       Antipasto Kabob with Prosciutto
This will make a colorful start to any meal! This roasted tomato, Kalamata olive and prosciutto appetizer boasting of the Mediterranean, served elegantly on a skewer, will have your guests planning their next holiday right away!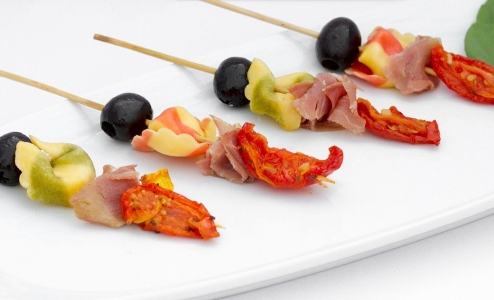 Source: Appetizers USA
2.       Gluten Free Mango Salsa
This tropical salsa is not only colorful but will satisfy even the pickiest of your guests. The bright flavors of the mango and lime combine delightfully with the cilantro and pepper making it a festive delight that your guests will be talking about for a while to come.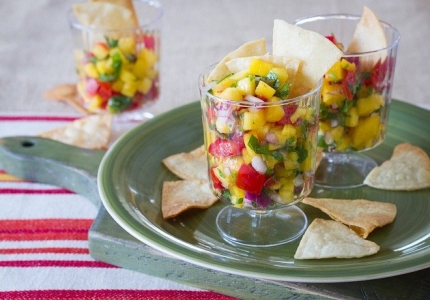 Source: https://ideas.evite.com/food-and-drinks/gluten-free-mango-salsa/
3.       Gruyere and Summer Leek Tart
These mini tarts absolutely ooze elegance! The aged gruyere cheese blends well with the freshness of summer leeks in mini pastry cups making it a sophisticated vegetarian appetizer for your summer party.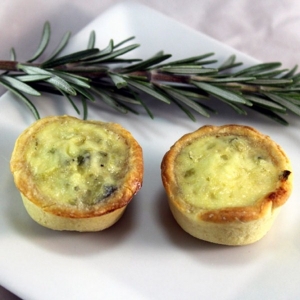 Source: Appetizers USA
4.       Smoked Salmon Roses
This appetizer pairs beautifully with full bodied white wines like Chardonnay, Marsanne or White Pinot Noir, not to mention champagne or a good sparkling wine. These smoked salmon roses are served on rounds of dark sweet rye with a refreshing dill cream mousse. Adorn your party menu with this sophisticated appetizer.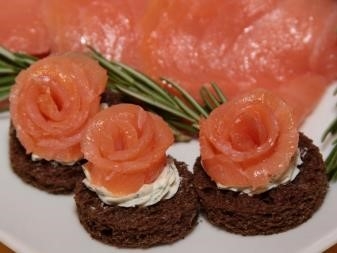 Source: Appetizers USA
5.       Cucumber Canapés with Whipped Feta, Sun-Dried Tomatoes, and Basil
These refreshing canapés are an exciting alternative to stodgy cucumber sandwiches. The red of the sun dried tomatoes contrast delightfully with the green making them a feast for the eyes as well as the palate!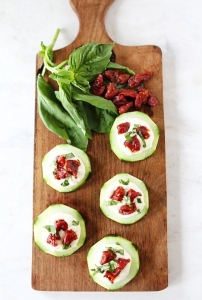 Source: https://www.twopeasandtheirpod.com/cucumber-canapes-with-whipped-feta-sun-dried-tomatoes-and-basil/
6.       Spiced Sweet Potato Bites with Kale and Goat's Cheese
Nothing can get healthier than this, or tastier for that matter. Cumin and Cayenne pepper add some warmth to this appetizer while the sautéed kale makes a lovely contrast in taste, color and texture. This appetizer makes even the most normal ingredients look stylish.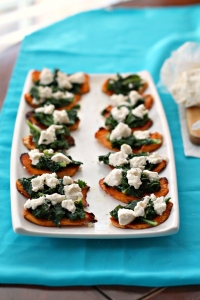 Source: http://www.sonisfood.com/2013/11/spiced-sweet-potato-bites-with-kale-and-goats-cheese.html
7.       Island Shrimp Canapés
No summer menu is complete without shrimp and coconut. These lovely canapés are accompanied by candied pineapple making them reminiscent of the classic summer favorite:  pinacolada.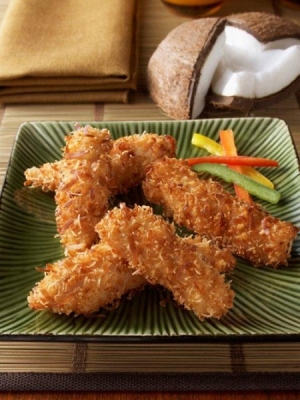 Source: https://www.appetizersusa.com/island-shrimp-canap-s_8_143_26204.html
8.       Chili Lime Salmon Satay
Summer and seafood always go well together. These skewers make a stylish addition to any barbeque or poolside party. They are gluten free to boot.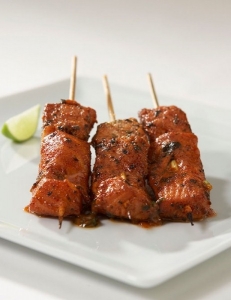 Source: Appetizers USA
9.       Avocado Hummus
Every great party deserves a great dip. This combination of guacamole and hummus just can't go wrong! Serve it with some gourmet tortilla or pita chips and watch your guests rave about it.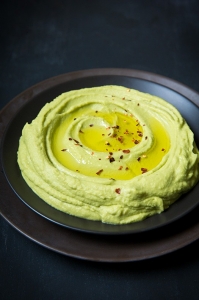 Source: http://www.cookingclassy.com/avocado-hummus/
10.   Mini Brisket Sandwiches
This appetizer is for the meat lovers. Make your barbeque look and taste extremely chic with these mini brisket sandwiches with tender braised beef in a smoky barbeque sauce served on rustic slider buns.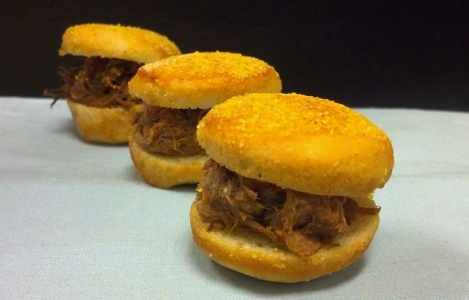 Source: Appetizers USA
Not matter what the occasion for your party this summer, Appetizers USA has the right hors d'oeuvres for you. Get in touch with us and we will deliver your favorite appetizers in time for your summer party.
With all the major holiday revelries having zoomed past, we are still in the spirit and obviously still craving for more fun and food with family and friends. The weather too is in celebratory mode and since we need just the slightest bit to let...
Read the full post
Holiday season! It's that time of the year when the fireplace crackles and friends and family gather around tables filled with food and good cheer. Cocktail parties, sumptuous feasts, and good times are just around the corner. With good...
Read the full post
We know it's a great feeling to have friends and family drop by for a meal or a quick chat. We also know how tiring it can get to whip up some food at the last minute, especially after a long day at work. Take a look at our top picks for some...
Read the full post
The holidays are finally here and celebrating with friends, co-workers and family is what it's all about. Gathering together to make warm memories during these crisp chilly months and spreading love and joy is what makes our hearts full. ...
Read the full post
Catering to a large event is hectic. Not only does the food have to be pushed out on time, but it needs to be perfectly cooked - in large quantities! Keeping guests waiting for food could lead to your client not picking your business to cater to...
Read the full post
Christmas is here! And so is the contagious feeling of cheer! Synonymous with fun, family, friends, get-togethers, presents and food, pine green (evergreen), snow white, and heart red rule everywhere! Christmas décor, more than just the...
Read the full post
In the days leading up to February 14th, it is hard to discount the love in the air as people prepare to celebrate Valentine's Day. In the USA, Valentine's Day is a big deal and you couldn't forget it, even if you...
Read the full post
Sometimes it's nice to add a different flare to what would be considered a "normal" dish or appetizers. It can be fun to experiment and try to add a twist into the mix. Spring rolls in particular are a great appetizer to serve up at a...
Read the full post
Colorful foods are very much in vogue this year making cold appetizers the ideal way to serve up some delicious food while still sticking to the trend. Cold appetizers are among the best things about summer parties and here are a few reasons why:...
Read the full post