Posted On Aug 9, 2016
pool parties are all about having fun in a carefree atmosphere. There are three things that guarantee to make them a true success – good company, refreshing drinks and unforgettable appetizers. Along with all those pina coladas and sweet and salty margaritas, you can win hearts, minds and appetites with these lip smacking pool party snacks.

Fish sandwiches
No, we're not talking tuna melts. What's cuter than an aquatic themed, fish shaped sandwich? Start getting creative with your cookie cutters and delight all your guests with mini sandwiches cut into fish. Fill them with ham, lettuce and cheese, and then sit back and watch as the tray is picked clean. For an extra crunch and to bring in an outdoor feel, grill lightly before serving.
Grilled Vegetable Spinach on Flatbread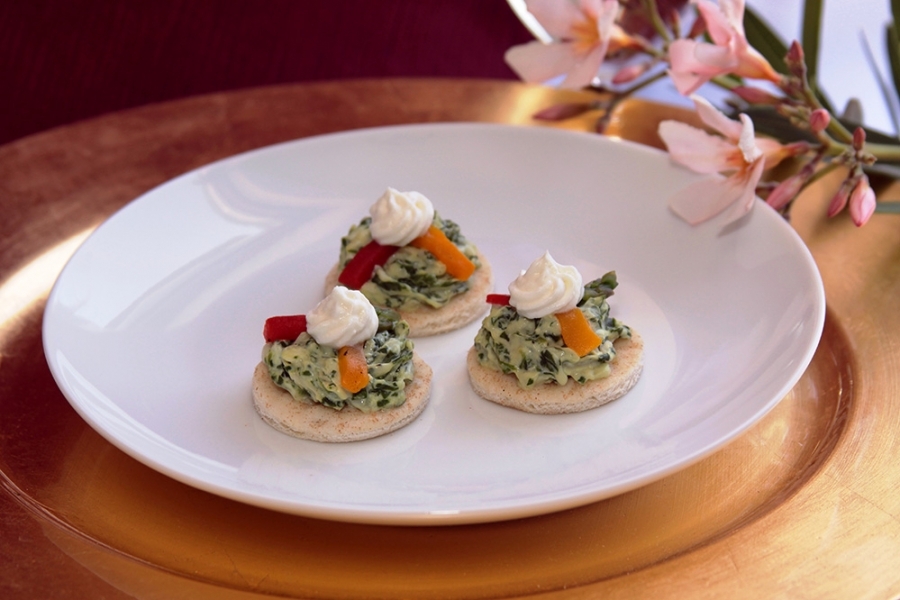 These appetizers are super easy. You can either fire up some roasted vegetables, fresh asparagus, spinach pesto and a rosette of goat cheese or simply buy some pre-made spinach dip and place on a cracker or flatbread. Want to make it even more convenient? We offer these bad boys in our Defrost and Serve section, so you can have Grilled Vegetable Spinach on Flatbread already done-up right from your freezer.
Guac and chips
the party is ever complete without chips and dip. Throw together avocadoes, lemon juice, onions, and tomatoes and you have a delicious dip, ready to be consumed. Season it with pepper and salt and serve alongside tortilla chips and be prepared for this tasty appetizer to be all gone in minutes.
Mini deep dish pizza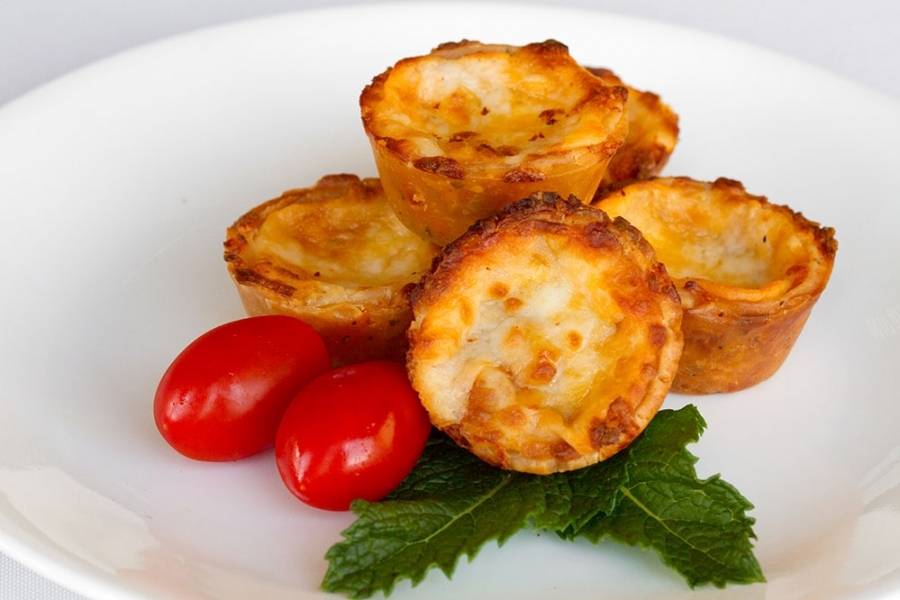 Sounds complicated? It isn't! Simply stuff mini tart shells with a blend of mozzarella, pizza sauce, herbs and pepperoni, and bake – you'll have ready to eat pizza morsels in 15 – 20 minutes. Delicious!
Lemon shrimp kabobs
If a party is only as good as its food, serving lemon shrimp kebabs guarantees your guests will be dreaming about it for weeks after. Shrimp cooked in butter and sprinkled with lemon juice, garlic and basil are a tasty treat that pairs with any cocktail your guests are enjoying. Serve by themselves or on skewers for a little extra twist.
Fruit with Irish Cream Dip
Though probably not the most well-known of dips, Irish Cream infused vanilla pudding served with slices of fresh apple, kiwi, strawberry and mango is the perfect sweet and boozy appetizer for a pool party. All you need is vanilla pudding, cool whip with some Irish Cream and you have a unique dip your guests will keep coming back for long after the fruit is gone.
Mini burger with bacon & cheddar cheese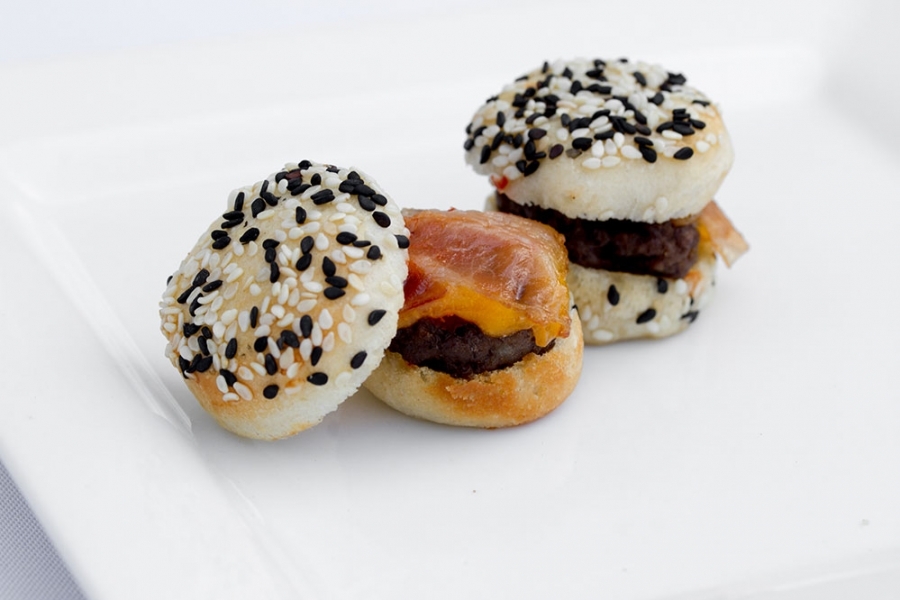 These bite-sized appetizers are popular for a reason. Easy to eat, delicious and filling, tiny bacon burgers with cheese and mustard are the perfect outdoor snack. If you feel like going the extra mile, you can make endless variations using beef, turkey or chicken, your choice of sauce and tomatoes. Throw the mini burgers on the grill for a few minutes and then let loose the hungry mouths.
Spring is here and summer will be too before you know it. The flowers are out and the lawns have recovered from the harshness of winter. The warm weather brings with it the perfect opportunity to host a party outdoors. It's time...
Read the full post
In the days leading up to February 14th, it is hard to discount the love in the air as people prepare to celebrate Valentine's Day. In the USA, Valentine's Day is a big deal and you couldn't forget it, even if...
Read the full post
A Sunday noon cookout in your backyard is always a hit. The blue sky, bright sunlight, and a great group of friends and family spending the day together. The only thing that can make it more perfect is some delicious, smoky,...
Read the full post
Summer—it's the perfect time to start a new life with your loved one. Singing birds and blossoming trees; it's like the whole world is celebrating with you. But we all know it's so much easier for things to go wrong...
Read the full post
Nothing says elegance as much as a well laid out seafood platter – it's a feast for the eyes, the taste buds, and the soul. Well-made seafood dishes remind people of holidays they've had, of warm balmy winds and clear blue...
Read the full post
Christmas is here! And so is the contagious feeling of cheer! Synonymous with fun, family, friends, get-togethers, presents and food, pine green (evergreen), snow white, and heart red rule everywhere! Christmas décor, more...
Read the full post
Spring surely brings a special kind of magic with it. The dreariness has passed; a few flowers are making a brave foray into the world and you find birds composing songs. There's a skip in everyone's step as the world looks fresh...
Read the full post
The holiday season is just about upon us and it is time to get cooking. Fall and winter are the time for feasts. But these feasts, as delicious as they are, can take a lot of time to prepare. So take a bit of the burden off and order your...
Read the full post
You don't need to be Michelin starred chef to serve up some tantalizing appetizers that look like works of art at your next fete. The presentation is everything and using only the finest ingredients like gruyere, prosciutto and caviar...
Read the full post