Posted On Sep 25, 2017
Autumn has officially begun and with that comes new gatherings and parties with a hint of crisp, fresh air. Along with that comes a change of what foods are prepared and what appetizers are served.
It's no secret that pumpkin is the craze fall. Whether it be pumpkin spice lattes, pumpkin pie, pumpkin cheesecake, pumpkin bread.. anything pumpkin really- it's basically the theme for fall. This year, however, let's not forget about the pumpkin, but let's also add in an array of flavors, textures and other delicious fall treats, that will really enhance your tastebuds.
Switch up your fall appetizers with these easy, flavorful recipes that will have you falling over for more.
sweet potato rounds with goat cheese appetizers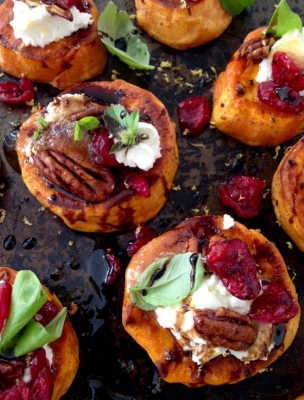 https://ciaoflorentina.com/sweet-potato-rounds-recipe-goat-cheese-cranberries-balsamic-glaze/?utm_content=bufferdeb55&utm_medium=social&utm_source=pinterest.com&utm_campaign=budgetbytesbuffer
caramel apple pretzel salad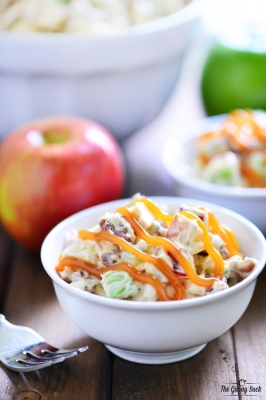 https://www.thegunnysack.com/caramel-apple-pretzel-salad/
focaccia with tomato and mozzarella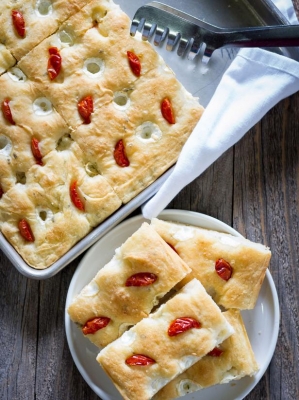 http://www.hgtv.com/design/make-and-celebrate/entertaining/focaccia-with-tomato-and-mozzarella
caramel apple grapes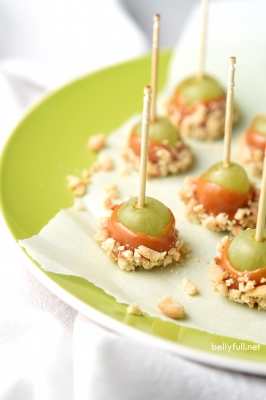 http://bellyfull.net/2012/06/18/caramel-apple-grapes-and-ba-bye-to-our-no-junk-food-challenge/
cream cheese wrapped olives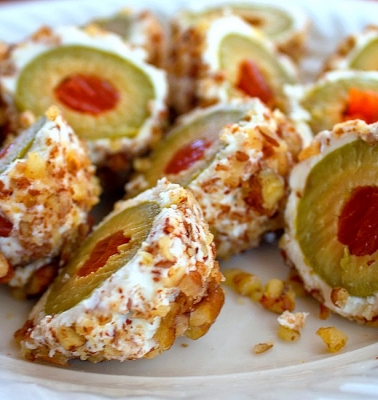 https://bunnyswarmoven.net/2016/08/cream-cheese-wrapped-olives
apple fries with caramel cream dip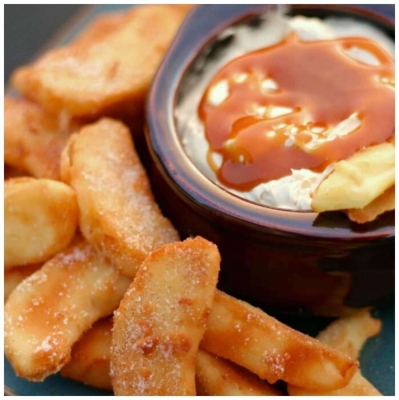 https://thebestblogrecipes.com/apple-fries-caramel-cream-dip/
Apricot Ricotta Honey Basil Bites
http://www.countryliving.com/food-drinks/g3567/fall-appetizers/?slide=14
The holiday season is upon us and it is time to get cooking. Winter is the time for feasts. But these feasts, as delicious as they are, can take a lot of time to prepare. So take a bit of the burden off and order your appetizers online so you can...
Read the full post
A Sunday noon cookout in your backyard is always a hit. The blue sky, bright sunlight, and a great group of friends and family spending the day together. The only thing that can make it more perfect is some delicious, smoky, lip-smacking...
Read the full post
TV show viewing parties, weddings, corporate events, high school reunions, wine festivals, personal parties… There is a lot going on. Off season doesn't mean your business needs to run dry. A lot of businesses these days have their...
Read the full post
Five Food Trends to Look Forward to in 2018 Just like fashion, food has its own style. Some foods are in and the others all but are forgotten. Food trends dictate much more than just the flavor of the week and include the culinary colors, styles,...
Read the full post
Instead of letting your hard boiled eggs go to waste from your morning Easter egg hunt, why not enjoy them with your Eater celebration instead? You can make something simple and easy that won't require a lot of effort and that you can do last...
Read the full post
Serving up appetizers doesn't have to be huge ordeal. Your finger foods don't have to be some grand presentation, in fact, sometimes keeping them simple and even teeny tiny can make them more appealing. Especially during these hot summer...
Read the full post
It seems like 2018 just started, but the reality is that we're already half-way through the year. It's crazy to think that we're already in the midst of the summer heat but with that comes all the fun. The Fourth of July is quickly...
Read the full post
From all of us here at AppetizersUSA, we just wanted to say THANK YOU to all of you who have supported us over the years. Wishing you and your loved ones a very HAPPY THANKSGIVING this year.
Read the full post
It's time to celebrate! New Year's Eve is approaching and it's time to celebrate the end of one year and the beginning of another. Wow your guests on New Year's Eve with glitz, glitter and glamour, especially when it comes to...
Read the full post