Posted On Dec 19, 2017
It's time to celebrate! New Year's Eve is approaching and it's time to celebrate the end of one year and the beginning of another. Wow, your guests on New Year's Eve with glitz, glitter, and glamour, especially when it comes to your appetizers. Fancy it up a bit and serve them decadent treats that they can munch on while ringing in the new year. These New Year's Eve Appetizers are all memorable ones that will give them an ending to 2017 that they won't forget.
Celebrate 2018 with these delicious appetizers below:
champagne cake balls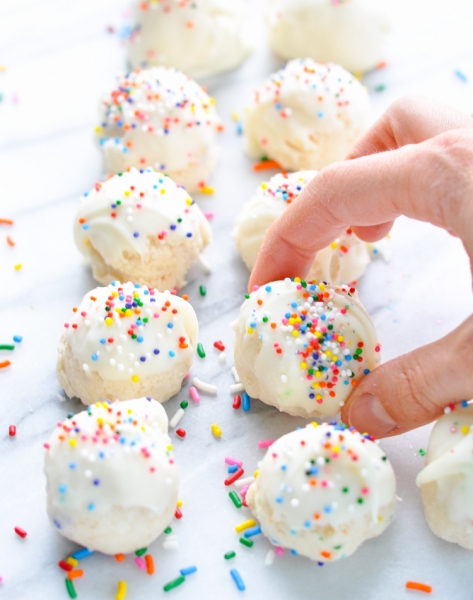 https://www.theseasonedmom.com/champagne-cake-balls/
white chocolate new year's eve puppy chow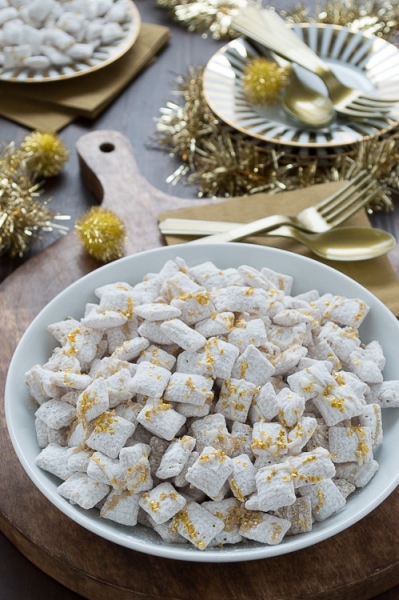 https://thefirstyearblog.com/white-chocolate-new-years-eve-puppy-chow/
Cherries dipped in White

Chocolate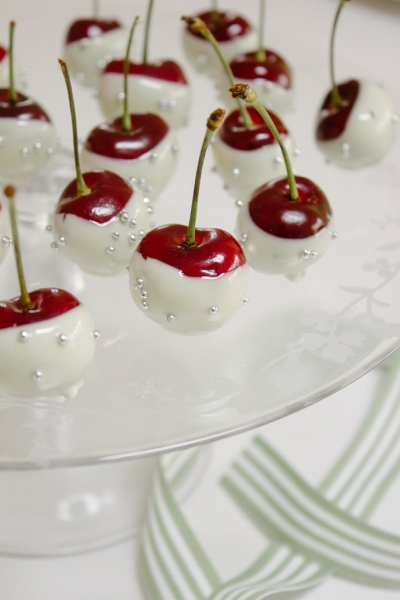 https://simpleprovisions.com.au/2012/12/19/cherries-dipped-in-white-chocolate/
New Year's Eve Confetti Clock cookies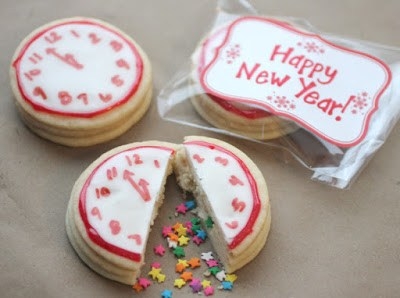 http://www.repeatcrafterme.com/2012/12/new-years-confetti-clock-cookies.html
Whether your 2017 New Year's Resolution is to lose weight and eat healthier, or if you simply lead a healthier lifestyle in general. It's hard to believe that the holiday season is here and gone. All...
Read the full post
Memorial Day is fast approaching, along with the fun and exciting summer days and summer nights. With that comes the much anticipated BBQ's, pool parties and holiday celebrations. Traditional 'American-style' food is...
Read the full post
Five food trends to look forward this year Just like fashion, food has its own style. Some foods are in and the others all but are forgotten. Food trends dictate much more than just the flavor of the week and include the...
Read the full post
There's no single celebration that lends itself to a unique, customized and completely themed menu quite like Halloween. Between the trick-or-treating, costume parties and carving out jack-o'-lanterns, time flies in...
Read the full post
Catering to a large event is hectic. Not only does the food have to be pushed out on time, but it needs to be perfectly cooked - in large quantities! Keeping guests waiting for food could lead to your client not picking your business to cater...
Read the full post
In the days leading up to February 14th, it is hard to discount the love in the air as people prepare to celebrate Valentine's Day. In the USA, Valentine's Day is a big deal and you couldn't forget it, even if you tried. To...
Read the full post
The holiday season is just about here and it is time to get cooking. Fall and winter are the time for feasts and as delicious as they are, they can take a lot of time to prepare. So take a bit of the burden off and order your appetizers...
Read the full post
Spring surely brings a special kind of magic with it. The dreariness has passed; a few flowers are making a brave foray into the world and you find birds composing songs. There's a skip in everyone's step as the world looks fresh...
Read the full post
The number of people eating gluten-free foods is growing – whether they are doing it because they are gluten intolerant, suffer from celiac disease or are simply looking for healthier ways to eat. If you aren't on a...
Read the full post