Posted On Jun 14, 2018
It seems like 2018 just started, but the reality is that we're already half-way through the year. It's crazy to think that we're already in the midst of the summer heat but with that comes all the fun. The Fourth of July is quickly approaching. It's only a few short weeks until the big celebration begins, so getting a head start on the planning is never a bad idea.
Gearing up for what to serve your guests can be the most stressful part, but it doesn't have to be. Wow them with some delicious appetizers to really kick-off the party. You can skip the hassle altogether and just order online from us at AppetizersUSA or you can make your own festive ones. We found some Fourth of July appropriate appetizers that not only have a bit of twist to your normal appetizers but that you and your guests will be gushing overall pool party long.


Here some Fourth of July appetizers to serve up this holiday weekend:

4th of July brownie bites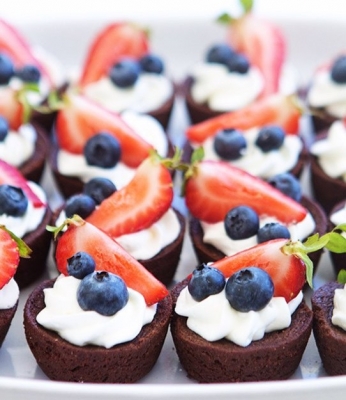 http://realfoodbydad.com/4th-of-july-brownie-bites/
Strawberry-Rhubarb Crumbles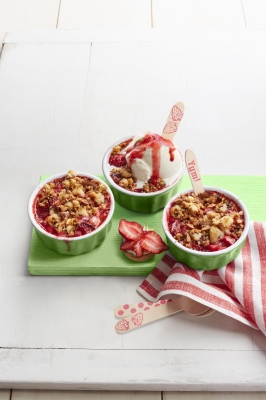 https://www.womansday.com/food-recipes/food-drinks/recipes/a54850/strawberry-rhubarb-crumbles-recipe/

Strawberry tamales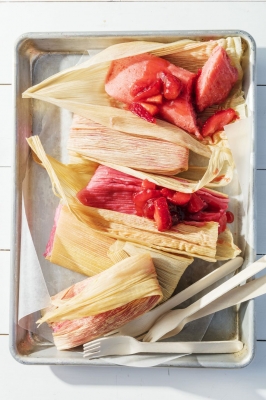 https://www.womansday.com/food-recipes/food-drinks/a21054089/strawberry-tamales-recipe/
Smokey guacamole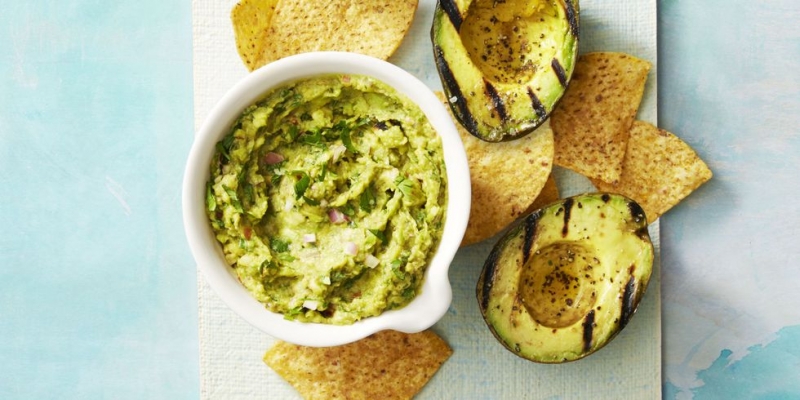 https://www.goodhousekeeping.com/food-recipes/a38753/smoky-guacamole-recipe/
Summer—it's the perfect time to start a new life with your loved one. Singing birds and blossoming trees; it's like the whole world is celebrating with you. But we all know it's so much easier for things to go wrong...
Read the full post
Instead of letting your hard boiled eggs go to waste from your morning Easter egg hunt, why not enjoy them with your Easter celebration instead? You can make something simple and easy that won't require a lot of effort and that you...
Read the full post
Five food trends to look forward this year Just like fashion, food has its own style. Some foods are in and the others all but are forgotten. Food trends dictate much more than just the flavor of the week and include the...
Read the full post
Serving up holiday appetizers don't have to be a huge ordeal. Your finger foods don't have to be some grand presentation, in fact, sometimes keeping them simple and even teeny tiny can make them more appealing. Especially during these hot...
Read the full post
TV show viewing parties, weddings, corporate events, high school reunions, wine festivals, personal parties…There is a lot going on. Off-season doesn't mean your business needs to run dry. A lot of businesses these days have...
Read the full post
Spring is here and summer will be too before you know it. The flowers are out and the lawns have recovered from the harshness of winter. The warm weather brings with it the perfect opportunity to host a party outdoors. It's time...
Read the full post
Throwing a smashing summer party involves a lot of planning on the part of the host. Quite honestly, you don't want to be all exhausted from planning and too tired to attend your own party! The only way to ensure you have some...
Read the full post
We all want to give our new year the right start, but let's admit, it's getting expensive, tiring, and time-consuming to be a part of any concert, gala, club, or even a simple dining experience at your favorite restaurant. But, that...
Read the full post
The holidays are finally here and celebrating with friends, co-workers, and family is what it's all about. Gathering together to make warm memories during these crisp chilly months and spreading love and joy is what makes our...
Read the full post