Explore Our Sister Brand, Sculptware, Offering Purchase & Rental Solutions For Linens,
Lighting & More To Consumers, Caterers, Hospitality Professionals & More.
Visit
15 Best Party Appetizers to Ring in New Year
https://www.mygoodtimes.in/food/bucket-list-khana/chips-and-dip/
'Tis the season!
Calling your friends over for Christmas dinner and wondering how to get everything done in time? Or, are you an event planner organizing an office party or a theme wedding? Fret not as AppetizersUSA will take care of your appetizer menu that's simple, delicious and easy to make.
We have a list of quick Santa approved appetizers that can be tantalizing to the taste buds while being simple enough to let you handle the more complicated main course and dessert menu without breaking a sweat.
15 Easy Holiday Appetizers
A classic Christmas appetizer! Tender pieces of beef marinated in bourguignonne wine sauce, layered into a puff pastry. Our frozen tray of 50 pieces can be baked directly on parchment paper in a pre-heated oven. Mouth-watering bite-size appetizers are ready to serve in just 10 minutes!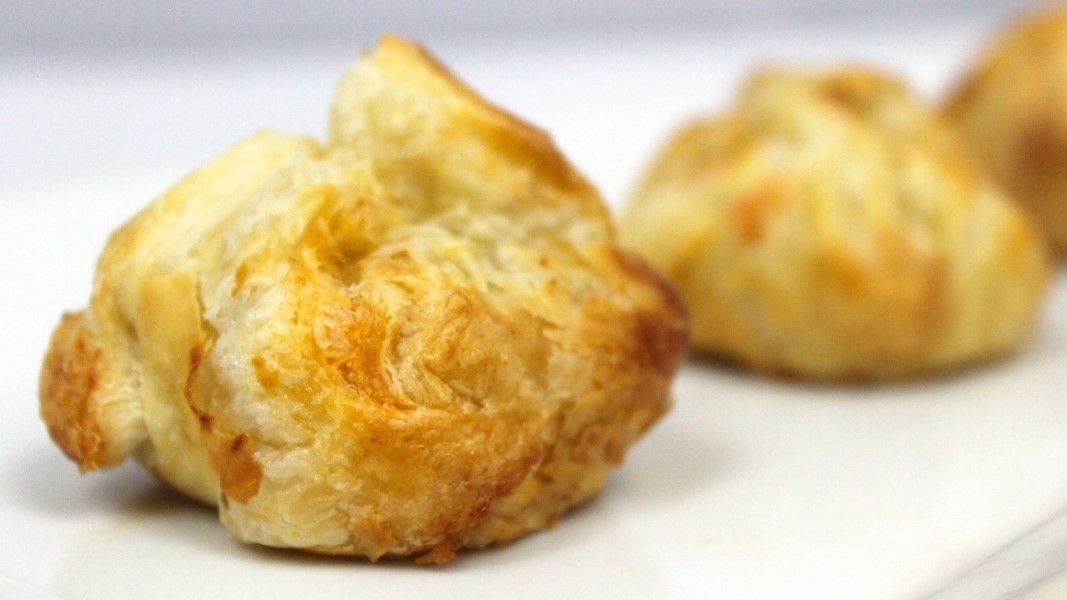 Surprise your guests with some delectable seafood hor d'oeuvres. Succulent shrimp marinated in spicy casino mix and wrapped in Applewood smoked bacon. Simply bake this frozen delicacy for 15-20 minutes and you are ready to serve a lip-smacking appetizer.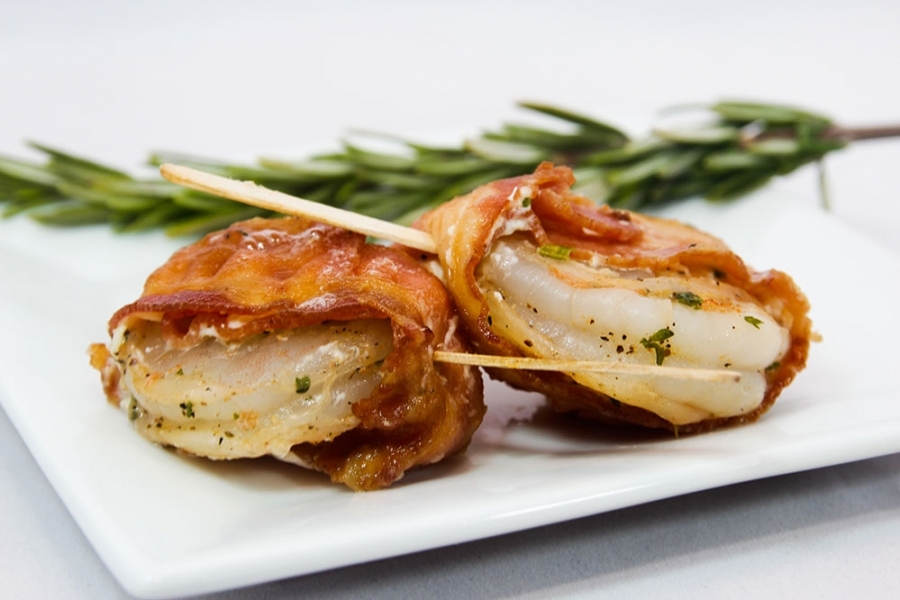 3. Vegetable Chips and Lemon Dip
Source: My Good Times
This is something that can be prepared well in advance. Slice some root vegetables and toss them into the oven. Serve these vegetable chips with fresh, zesty lemon or tomato dip. You could also serve them with salsa, pimento cheese, or guacamole dip.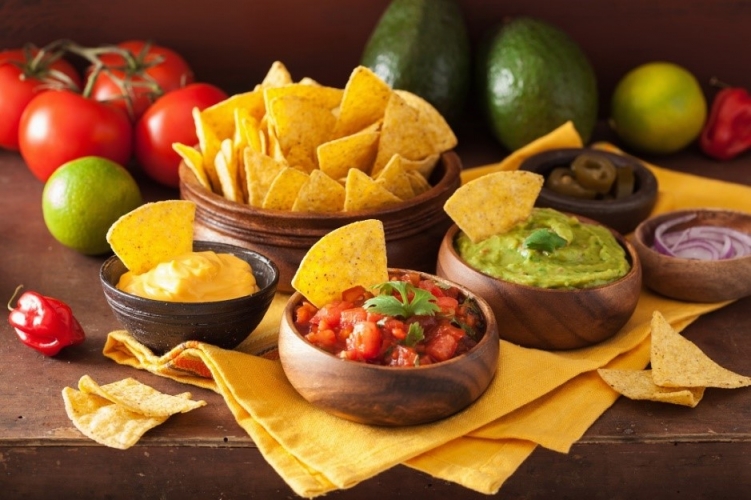 This is another tasty finger food that is simple and delicious. Mushroom caps are filled with a tasty blend of spinach and Boursin cheese. AppetizersUSA offers a frozen version of this delicacy. Simply bake them for 15 to 20 minutes and your delicious appetizer is ready to serve.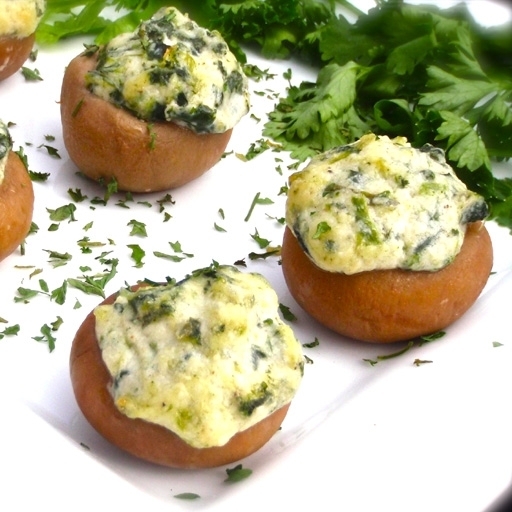 Add a dash of color to your menu with Cherry Blossom Tarts. A flavorful blend of black cherries, goat cheese and clover honey for a mildly sweet appetizer. We offer these frozen tarts and they can be baked directly for 5-8 minutes, until light golden brown.
6. Mozzarella Balls with Tomatoes and Basil
You can't miss Mozzarella balls with fresh tomatoes and basil. Stick them up together and spice them up with some herbs and seasoning and they're ready to serve.
Double cream brie cheese mixed with toasted almond flakes and topped with raspberry jam. This delicious mixture is then wrapped in phyllo dough. Talk about a sweet start to the event! Toss this tray into the oven and heat for 15-20 min. Cool and serve.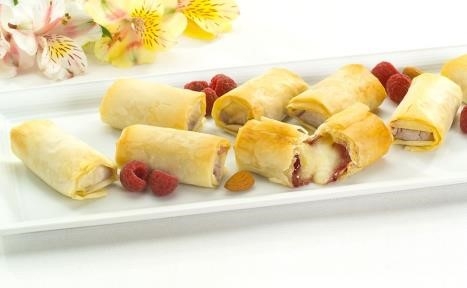 Each of this phyllo beggar's purse is filled with apples, goat cheese, walnuts and caramel. This tasty delight adds a crunch while being extremely fresh and light. Bake them for 20 minutes and serve with Greek yogurt dip.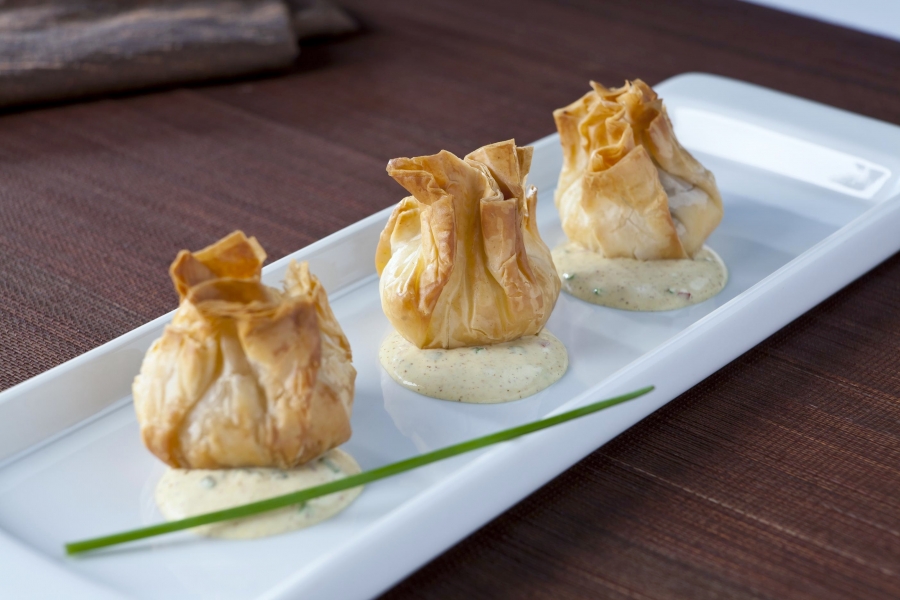 9. Tuna Apple Mini Melts
Tuna apple mini melts are quick and easy to make. Whip up a tasty tuna filling and fill it in phyllo shells that are readily available in stores. Garnish with some fresh apple slices and they are ready to serve.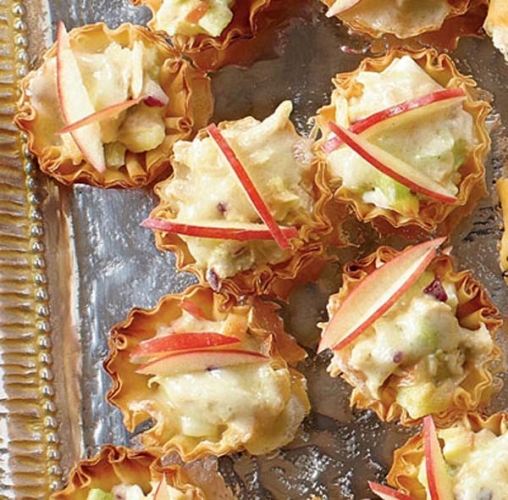 Serve some classic chicken wellingtons to your guests this Christmas. A delightful combination of tender chicken breast and mushroom duxelle wrapped in French-style pastry. This frozen appetizer can be directly baked till the dough is brown.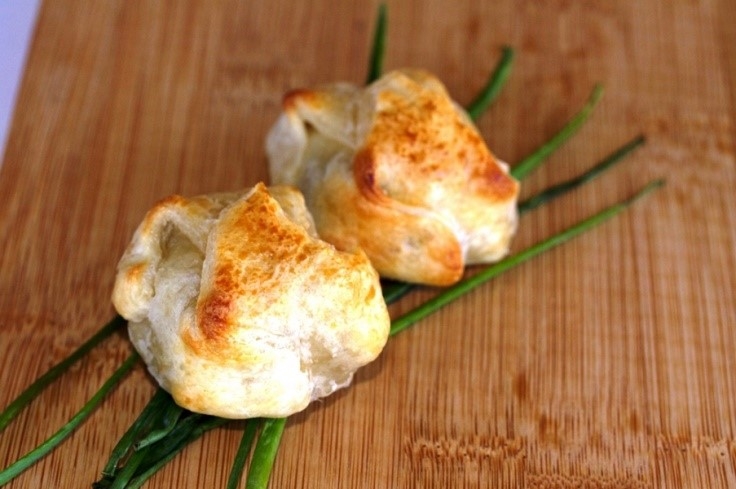 11. Baked Fingerling Potatoes
Source: Cooking Channel TV
Bake some baby potatoes, hollow them out and stuff them with some bacon and sour cream. Season them with bacon bits and fresh herbs for a lovely appetizer.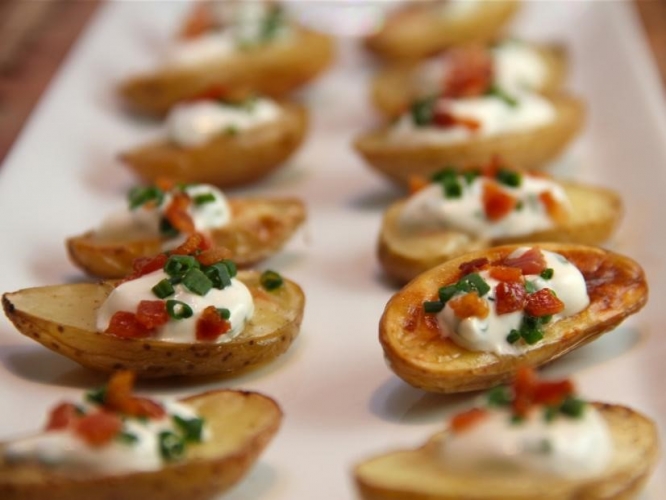 Impress the guests and the host alike! These mini handmade brioches are filled with caramelized onions, gruyere cheese and seasoning. Simply defrost the tiny pieces of French onion soup boule and bake them for 10-12 minutes. We guarantee that your appetizers will be the talk of the holiday season.
13.Spiced Nuts

Source: Afarm Girls Dabbles
Who doesn't like some warm nuts being passed around as you mingle with your guests? Simply sprinkle some olive oil and toss the nuts with spices and roast them for around 10 minutes. Crispy nuts that can be a great accompaniment to any conversation are ready to serve.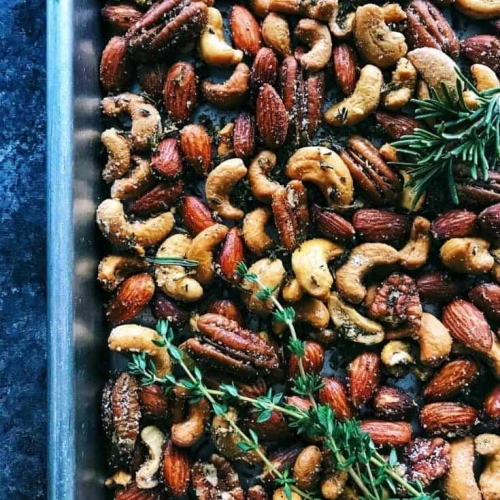 Stripes of durum lasagna wrapped around a spicy, tangy mixture of creamy ricotta cheese, spinach, garlic and marinara sauce. Presented on a bamboo skewer, these no-mess bite-sized lasagna appetizers are great to serve during the cold weather.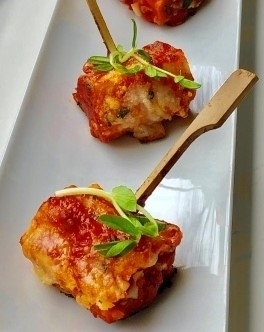 15. Cheese-Stuffed Dates
This one is another simple appetizer that is loved by all. Split the dates and stuff them with a teaspoon of goat cheese. You can prepare these in advance. Just before serving, pop them into the oven for 15-20 min. Before serving, drizzle a bit of honey and garnish with thyme.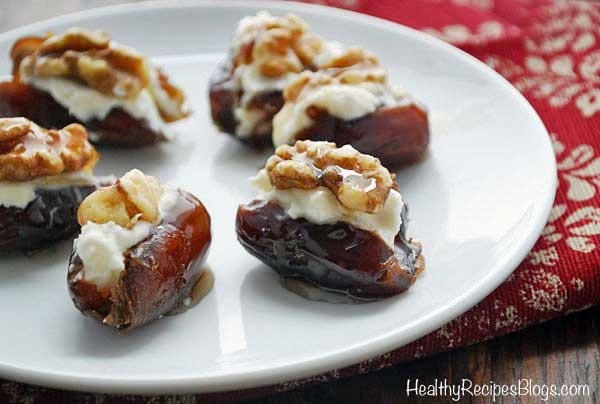 Source : Healthy Recipes Blogs
So, if you are an event planner or hosting a big party at home, we hope this list helps you zero in on the perfect appetizers for your guests.