Explore Our Sister Brand, Sculptware, Offering Purchase & Rental Solutions For Linens,
Lighting & More To Consumers, Caterers, Hospitality Professionals & More.
Visit
Summer
Posted On Jul 8, 2020
Who doesn't like appetizers that are healthy and taste great? While we grapple with the pandemic, some mouth-watering appetizers are a sure shot way to bring smiles this summer. Seafood appetizers especially can add a touch of flair to an otherwise regular menu without adding on to the amount of time spent in the kitchen.
Whether you are looking for that little something to complement your main course or some yummy finger food with cocktails, you simply can't go wrong with smoked salmon in summer. We have curated a list of top 5 smoked salmon appetizers that are a breeze to make and filled with the goodness of proteins and vitamins!
Salmon Croquettes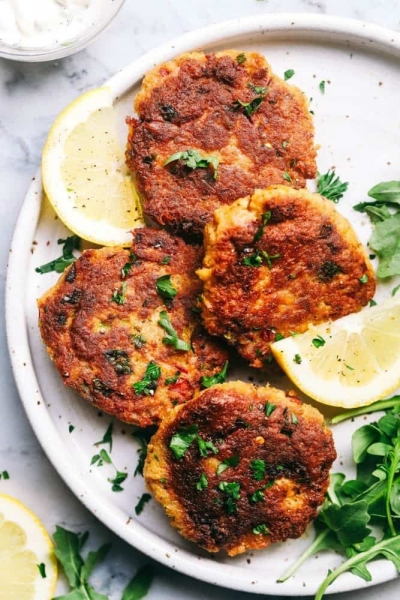 Salmon is a fish of choice for its beautiful color, flavor, and versatility. The best part? You can enjoy salmon, both hot and cold. Salmon croquettes for mini get-together are always a great way to kick off the coming season. After all, nothing says "succulent" like salmon.
There's something effortlessly elegant about beginning a dinner party with salmon appetizers. Salmon is considered to be an extremely versatile dish. Whether it's a smoked fresh fillet sprinkled with herbs and pepper or fried into a salmon croquette, our range of salmon appetizers is the perfect way to elevate your next meal without spending too long a time in the kitchen.
Smoked Salmon with Cream Cheese Capers and Red Onion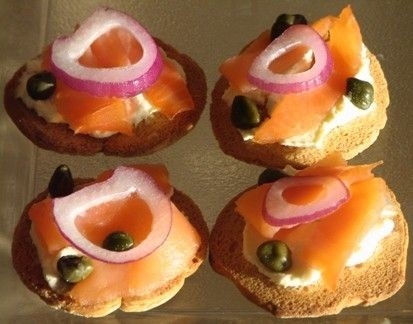 Smoked salmon topped with delicious cream cheese capers and fresh red onion is a fabulous finger food that everybody will love. It looks gorgeous and tastes even better. The best part is it can be served at room temperature.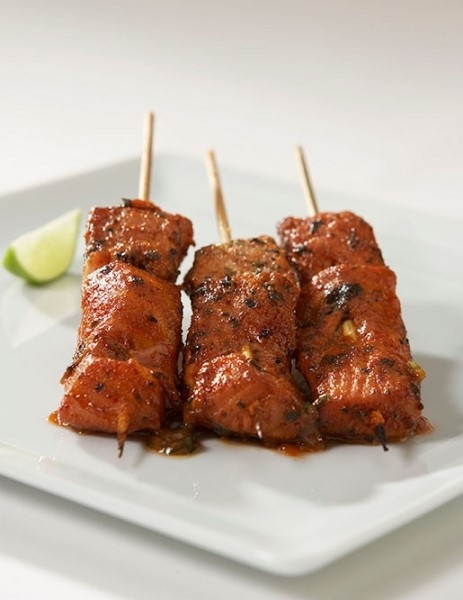 Everyone's heard about chicken satay, but salmon satay is a pretty popular street dish available in many parts of Asia. Salmon satay can be made in so many ways. It's packed with flavorful spices from the Southwest with a tangy hint of lime on a 6-inch skewer.
There are three parts to salmon satay skewers: you have the protein (the Atlantic salmon), the satay sauce (red curry nut butter-based sauce), and the lime. All three work together harmoniously to bring out that Southwest flavor and texture.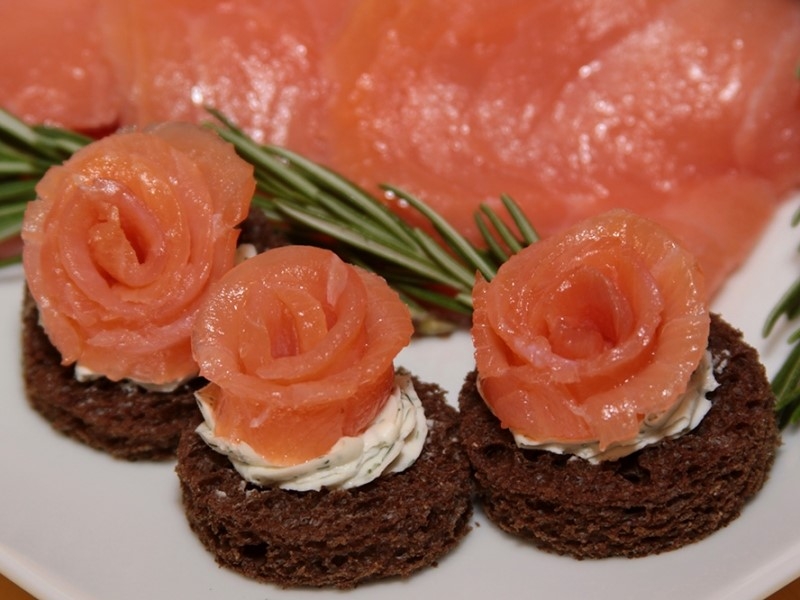 A pretty platter of smoked salmon roses is perfect for any upcoming family dinner, brunch, or cocktail party. Healthy, low carb, and scrumptious, smoked salmon roses can make cute little canapés for those family garden parties or a simple snack to hand around with drinks.
This delicious appetizer is made from open fire oak-smoked salmon slices that are curled up to create pretty roses that top dark rye toast. It comes complete with some delectable dill cream cheese mousse. Our smoked salmon roses can instantly liven up any plate with a pop of bright color.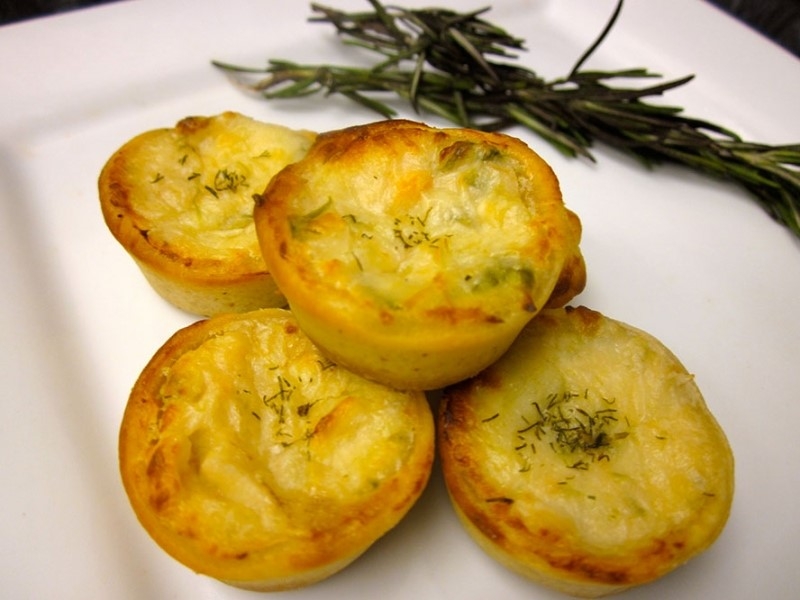 These appetizers will be loved by your family and quarantine buddies. Our wild salmon and asparagus tip quiche is made with poached salmon, a hint of lemon, sautéed asparagus tips, honey mustard, and white wine.
With the boost of protein from the salmon that is simple to prepare, salmon quiche is a quick, delicious, and nutritious option just waiting to be tested. Light, creamy and custardy with the seafood and savory flavors we all love? Yes, please.
The mouth-watering range of salmon appetizers from AppetizersUSA can work wonders for every occasion. Whether you are planning a festive holiday dinner at home with the family or a casual barbecue in the garden with friends, keep our seafood party appetizers on hand in the freezer to serve for impromptu occasions when you want to savor some comfort food.
We offer a range of salmon appetizers, hors-d'oeuvres, and desserts that get shipped directly to you. Our smoked salmon appetizers are used by caterers, five-star restaurants, and resorts all across the USA. Rest assured, all our appetizers are hygienically prepared and freshly packed, keeping your better health in mind.