Explore Our Sister Brand, Sculptware, Offering Purchase & Rental Solutions For Linens,
Lighting & More To Consumers, Caterers, Hospitality Professionals & More.
Visit
Events
Posted On Feb 10, 2020
Corporate events are one of the best ways to engage people in an organization. They work as a platform for individuals to relax and have a little fun while building meaningful relationships with their colleagues or clients. And, they are required to be informative, innovative, interactive, and interesting!

So, to ensure that your planning efforts don't go in vain, we've come up with 6 crucial things to keep in mind while planning a corporate event.
1. A CLEAR IDEA AND MOTIVE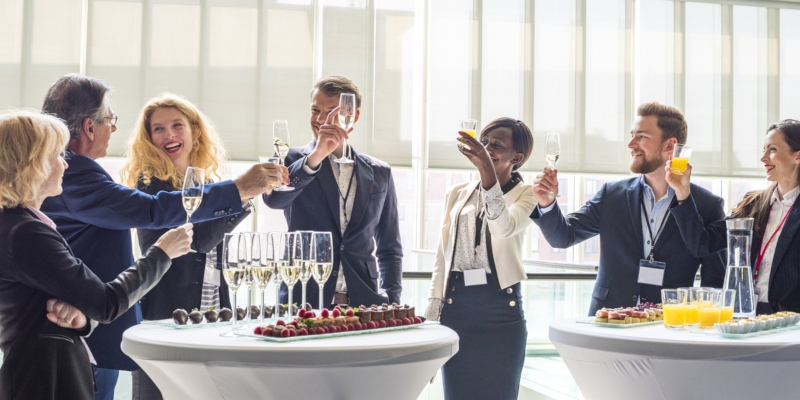 There are quite a few reasons as to why you would want to organize a corporate event - it could be to launch a new product, impress a new client, celebrate a certain festival or just for a light-hearted get-together. Understand this reason and ensure all your efforts are directed towards achieving it.
The type of event you are organizing will help you get an idea of the theme, venue, and other aspects. Moreover, a clear objective would assist you in -
- planning out the administrative processes
- assigning tasks to the correct people
- identifying the required technology and equipment
A quick tip: The key to a successful event would be to analyze the attendees' expectations. So, create a quick checklist and build upon these expectations to ensure your event is a hit!
2. DECIDE ON THE DATE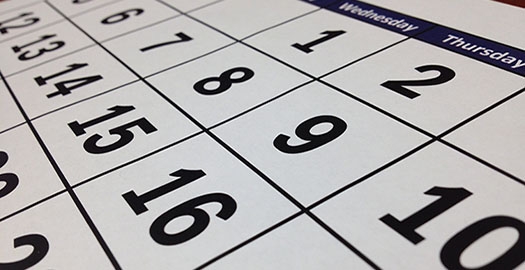 One of the most crucial parts of event management is deciding dates!
Every event has a set of attendees that it would want to see, so it is necessary to align personal calendars. This will ensure that there are no conflicts and all the important business members attend this event.
If the company is large, you should be able to send out emails well in advance to get an estimate of the number of people planning to attend. Furthermore, in the case of date conflicts, you can even resort to taking employee votes and resolving those differences.
Check for bank holidays, festivities, and other such events that might influence the calendar of potential attendees.
And, in case this is a client-centric event, remember to -
- research about their industry
- be well-informed about their upcoming event to ensure there are no clashes
- enquire about their preferred dates and availability
Send out your invitations well in advance to safeguard a 'yes' from everyone you want at the event!
A quick tip: Check the weather, you don't want your guests going through the pain of harsh weather conditions and other challenges that may come with it.
3. DEVISE A BUDGET AND STICK TO IT!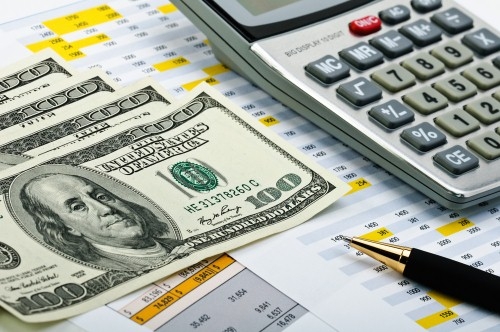 Financing events can be a bit tricky, but it is no rocket science. Depending on your company's size and the management's contribution, you can plan out your event's budget.
Here are a few tips that'll help you -
- Negotiate proposals for venues and hotels
- Go through the budget of previous events
- Research about budget trends and craft out your expenses in terms of marketing, promotions, speakers, venues, travel, a/v equipment, attendee experience, etc.
- Get a clear idea of all the expenses and see whether they align with the objective of your event
- Keep some amount aside as emergency funds
- Track every penny spent and then compare it with the actual budget plan to identify the deviations
A tip: Invest in bulk orders for food and drinks to ensure you get good deals. Also, keep your audience engaged with some lip-smacking party appetizers that they'll never forget!
4. KEEP A GUEST TRACK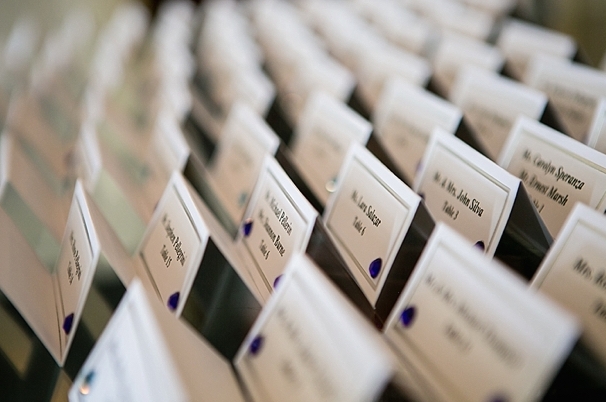 The actual number of attendees is what will affect everything - from the size and cost of the venue to the food and other party amenities. So, it is always better to keep track of the people whom you have invited and what's the likelihood of them attending.
It might be difficult to anticipate the guests as some might roll-in at the last moment, whereas others might refrain from attending due to some reasons. So, to ease this confusion, you can send out invites at the earliest with a deadline for their response. This will help you stay organized and reduce last-minute delays.
Also, in case your event is huge, remember to keep track of waiters, media, plus ones, helpers, etc.
5. MAKE SURE YOU PROVIDE THE BEST FOOD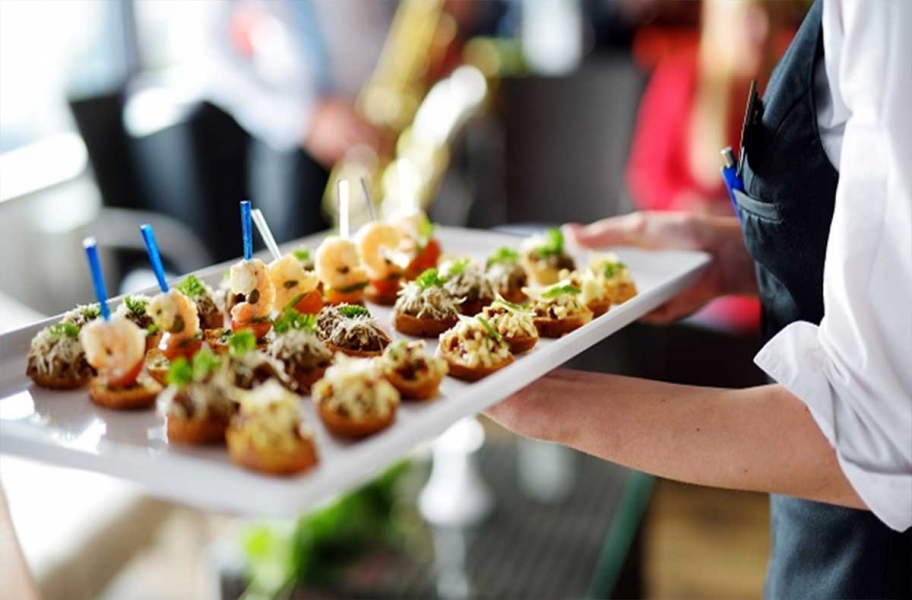 Your party's food and drinks menu depend largely on the kind of theme you want to follow, your budget, the venue, and the special dietary requirements of your attendees.
Opt for caterers with a good reputation or, as already mentioned, look for bulk food providers. You don't want your guests to label your event as the party with bad food.
So, it's always recommended to devise the food and drinks budget ahead of time to ensure no guests are deprived of the event's cuisine.
For example, you can include appetizers or hor d'oeuvres made out of meat, sausages, or seafood, and your vegetarian guests can enjoy options like crackers and cheese, vegan meatballs, and mushrooms.
6. BE WELL-PREPARED FOR ANY CHALLENGES THAT MIGHT COME FORTH
The key to a successful corporate event is being ready for any challenges or problems that may sprout at the last moment. The solution to problems like lack of attendees, budget constraints, etc. is to be well organized and keeping track of everything that's happening.
Make sure your corporate event makes a safe spot in your guests' minds. Include that "wow" factor that makes your event stand out from the rest, making it extremely engaging, energetic, and informative. This blend isn't that hard to achieve if you pay attention to the tiniest details – small things make a huge difference – this stands true even in case of corporate events. Make the guests feel welcomed, give them a tour of the event's whereabouts, create an aura that makes them comfortable, make sure there's no food shortage, and advise every helper to be extremely polite and soft-spoken.
Create a mind map of your event and stick to it. This will set you in the right direction and make your event a memorable one!
All the best. ��