Explore Our Sister Brand, Sculptware, Offering Purchase & Rental Solutions For Linens,
Lighting & More To Consumers, Caterers, Hospitality Professionals & More.
Visit
6 Fabulous Fall Themes For Your Next Party
The Autumn Equinox took place this week and that means that fall is officially upon us. With the cooler temps making their way, the leaves changing colors and pumpkin spice making its yearly comeback, it's time to start planning your parties with this crisp season in mind. Whether you're looking for to have a simply gathering of friends and family over or you're wanting to throw the most memorable bash of the year, we've got you covered with a few theme ideas that will scream fall...in the best way possible.
AN OKTOBERFEST PARTY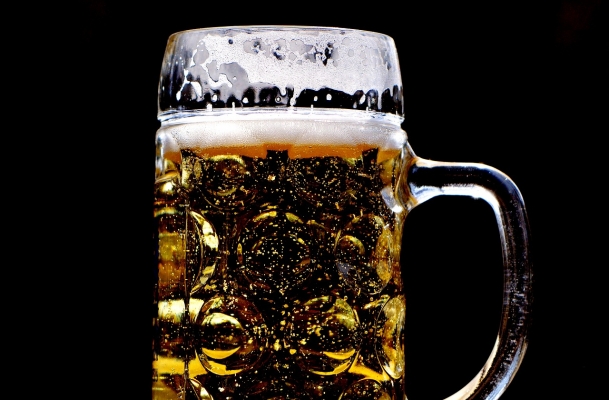 Celebrate like the German's do and have yourself an Oktoberfest to remember. Encourage your guests to dress the part, provide mugs of beer, lots of sausages and pretzels, throw on some good traditional folk music and you'll have yourself the best party of the season.
CARAMEL APPLE PARTY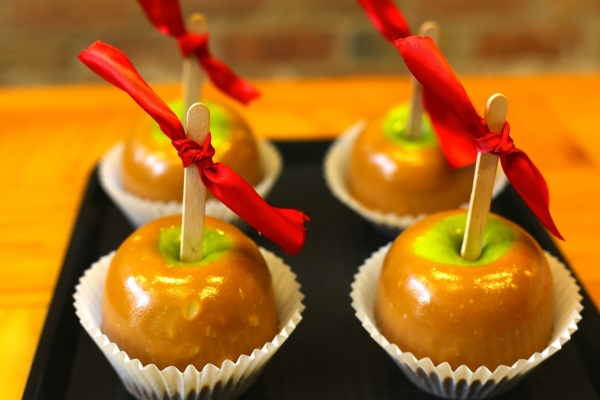 This one can be for the kids and adults. Have your guests break out their creativity by throwing a
Caramel Apple party that's not only fun but tasty too. Set up tables where the caramel apple station will be located along with different toppings, especially ones that are fall-inspired, and let your crowd go nuts. Provide crisp apple cider along with leaves and pumpkins for decorations, and of course some delicious appetizers that will be pair perfectly to your crafty dessert.
PUMPKIN CARVING PARTY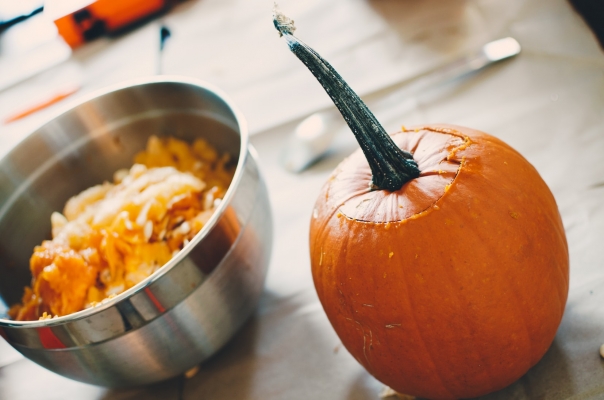 This one doesn't have to just be for the kiddos. Make it a pumpkin carving contest between the adults (and do a separate one for the kids, too) and watch the competitive spirit bring out lots of creativity, laughs and memorable pictures that will be talked about long after the jack-o-lantern burns out. If you want to include an added touch, throw in some pumpkin soup, pumpkin pie and pumpkin martinis to really keep your theme going.
CHILI COOK OFF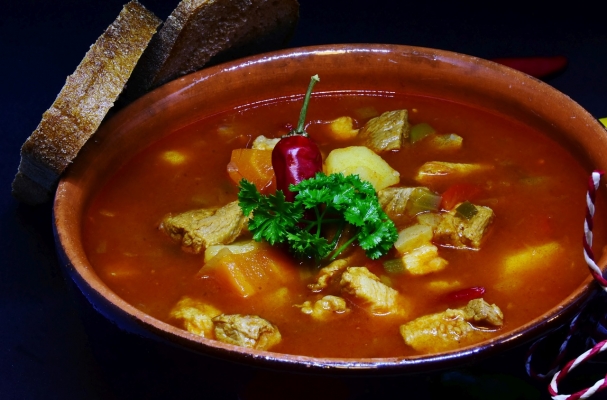 Who doesn't love chili in the fall? It's the perfect comfort food for the chilly weather that is among us. Make sure you have prizes and decorations to match, but this one will be a spicy night that is perfect for some autumn fun.
BACKYARD BONEFIRE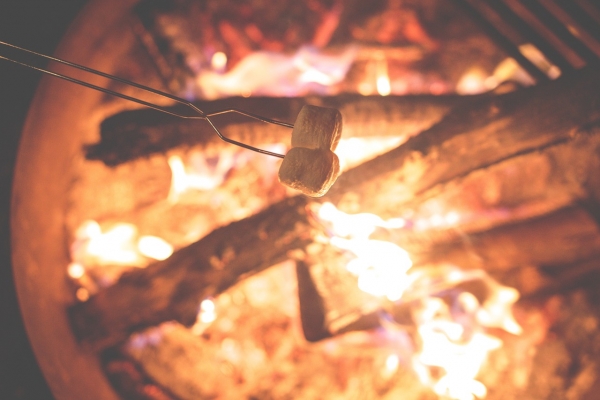 Cozy up in your backyard with a bonfire. It's the perfect time of year to gather around a campfire with some good friends, good music, good food and good fun. Throw some meat on the barbecue and throw some s'mores into the mix and you've got yourself the perfect party to transition out of summer and into fall nights.
WINE + DINE HARVEST FRENZY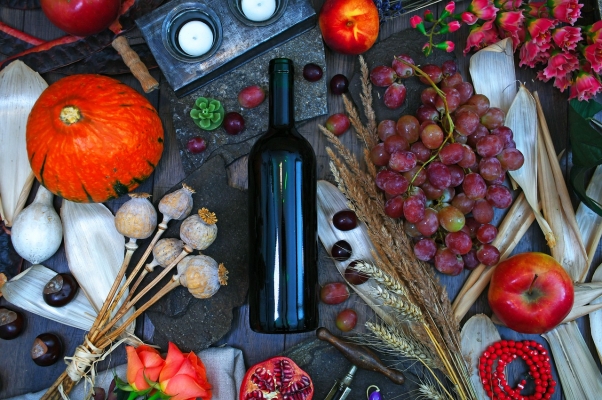 Want to make your party a bit more sophisticated this fall? Throw a Wine + Dine Harvest Frenzy consisting of wine tasty paired with delicious appetizers. Get creative with this. Pick six wines that you love for fall and decide on one appetizer that would pair perfectly with it. Start with your lighter, white wines and work your way up to bold, heavier wines throughout the evening. Decorate your wine glasses to give them a harvest feel, place appetizers on serving plates that represent the theme and watch your guests spoon with delight as their night of mingling is filled with autumn spirit.