Explore Our Sister Brand, Sculptware, Offering Purchase & Rental Solutions For Linens,
Lighting & More To Consumers, Caterers, Hospitality Professionals & More.
Visit
7 Handy Tips for a Cool and Elegant Summer Wedding
Summer—it's the perfect time to start a new life with your loved one. Singing birds and blossoming trees; it's like the whole world is celebrating with you. But we all know it's so much easier for things to go wrong with an outdoor wedding: the heat can make tempers rise and flowers wilt, not to mention bugs and melting makeup.
But no worries - we've put together some handy tips so you can get through your big day as cool as a cucumber!
1. Escape the Sun
The last thing you want is a bunch of sunburnt guests. Make sure your outdoor venue has plenty of shade. Many venues will provide a variety of options for your party. You can have large umbrellas set up at strategic points or elegant parasols provided to the guests. You may also be able to hire air-conditioned tents which are perfect for serving refreshments and setting up the bar. Don't forget to consult with the venue and/or your wedding planner for a backup plan in case the weather doesn't cooperate!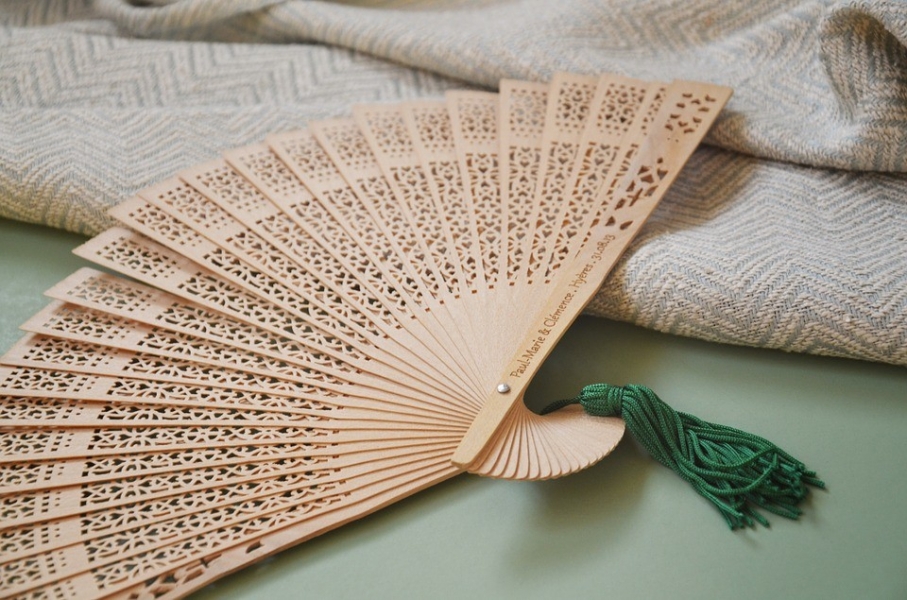 Tip: Have the servers pass out fans to your guests before the outdoor ceremony. Graceful paper fans also make great wedding favors.
2. Serve Cool Drinks
Have servers hand out trays of cool drinks before the ceremony actually begins. Flavored lemonades or ice teas will do just nicely to refresh your guests as they arrive. Handing out small bottles of chilled water before the ceremony can also work well to keep your guests refreshed. If your ceremony is close to mealtime, try serving some refreshing appetizers before your guests are seated to keep hunger at bay.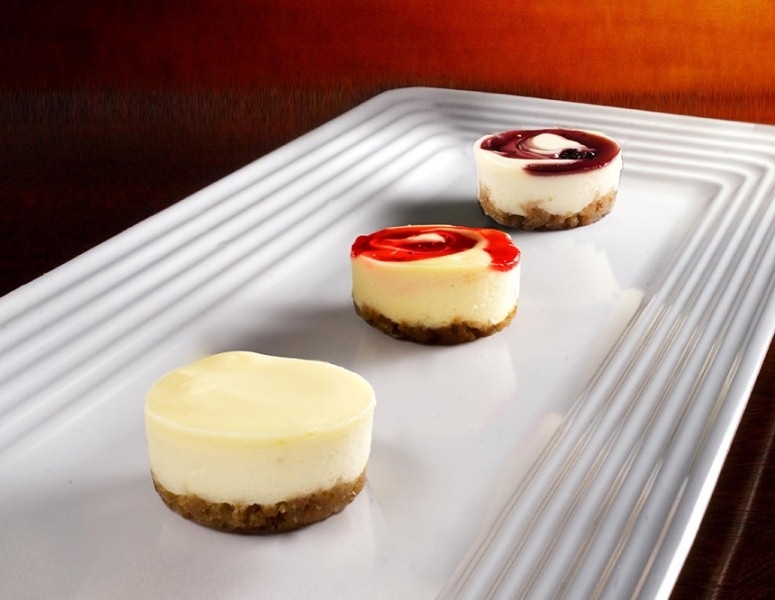 Source: https://www.appetizersusa.com/tropical-cheesecake-assortment-_8_143_26226.html
Tip: Give the day a sweet start by serving the guests our tropical cheesecake assortment along with the drinks.
3. Don't Forget the Save the Dates
This is especially important while planning a summer wedding. This is peak vacation season; you want all the RSVPs in well in advance so that you can have your seating plan in place and let your caterers know the final numbers. This will also help you know how many vegetarian, vegan and gluten-free entrees you will have to cater for.
4. Serve Light Food
Let's face it; everyone remembers the food they ate at a wedding. Ensure the food you serve makes your guests feel good even in the middle of summer. If you are serving a midday meal, work with your caterers to ensure it is light and refreshing.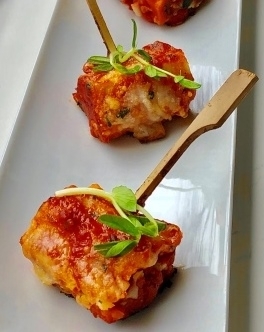 As for yourself, make sure you have a healthy meal before the ceremony as you will need the energy through the day and chances are you'll be too excited to eat much later on. Keep the desserts light as well. Go for desserts with fruit as opposed to heavy chocolate or pastry based ones. Try and keep the food light, colorful and seasonal.
Tip: Try out our gourmet wedding appetizers for some fun, fresh food that you can order for your wedding day.
5. The Dance Floor
Whether your dance floor is set up in an air-conditioned tent or under the stars, your guests are certainly going to turn the heat up. It's up to you to make enough arrangements to keep them feeling as cool as they actually are. Keep chilled towels at handy stations around the dance floor. Make sure there are plenty of cool drinks to hand out as well.
6. Keep Yourself and Your Bridesmaids looking Cool
You will be photographed… a lot! Whether the pictures are taken on the best man's new iPhone or by the wedding photographer, the last thing you want is for you and all your bridesmaids to be looking hot and sweaty in the wedding photographs.
Ensure that all of you drink a lot of water throughout the day. Pre-plan the bridesmaids' makeup as well as yours. Your makeup needs to be in a bag ready for touch ups throughout the day. Trust us, the bridesmaids will be grateful you thought of them too!
7. Keep the Bugs Away
Outdoor weddings also need to contend with bugs! Keep tiny bottles of bug spray on each table along with miniature bottles of sun protection as well. Your guests will be glad you did!
Whatever the occasion, Appetizers USA has delicious appetizers that both your guests will come back for, and you will enjoy snacking on! Contact us today - we'll be happy to help you out for your big day.