Explore Our Sister Brand, Sculptware, Offering Purchase & Rental Solutions For Linens,
Lighting & More To Consumers, Caterers, Hospitality Professionals & More.
Visit
Amazing Appetizers That Will Rock Your Birthday Party!
Give your guests a memorable time with these birthday party appetizer ideas. If you are someone who enjoys spending more time with your guests than in the kitchen, then these premium birthday appetizer ideas are perfect for you. These simple birthday appetizer recipes are delivered to you frozen. Just pop them in the oven and let them do their thing while you get ready for your party and spend more time with your guests.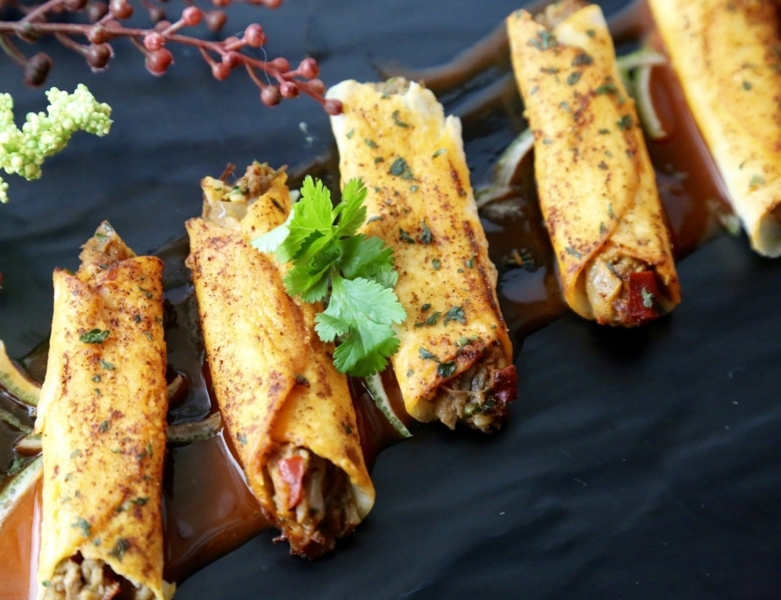 Fresh lime, cilantro, and onions marinated in delicious Mexican spices make the filling for this delightful beef barbacoa. This exemplary burst of flavors is expertly hand-wrapped in mini-seasoned taquitos to give you the best birthday appetizer for your party. These taquitos taste best when cooked from the frozen state, so pop them out of the packaging and into a preheated oven at 350 degrees for 8 to 12 minutes. Cooking time may vary depending on the number of pieces being cooked. Rotate the pan for a more even cook and ensure the internal temperature of the meat reaches 165 degrees, as the product is not pre-cooked.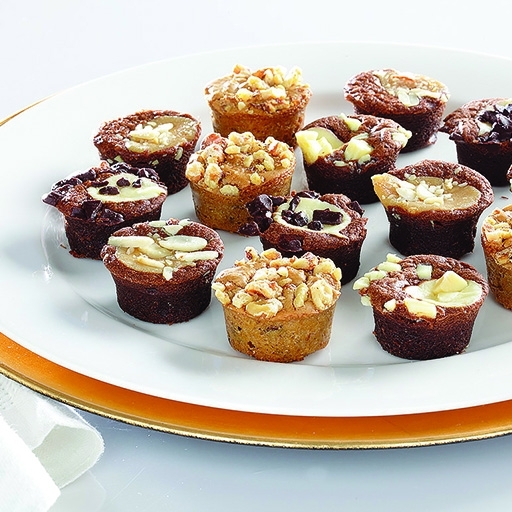 A birthday party appetizer ideas list is only complete with a sweet dish. These mini brownie bites are perfect for satisfying your sweet tooth. These come in a range of 4 flavors such as raspberry cream cheese, blondie, cream cheese zebra, and peanut butter. With 12 pieces in each assortment, your party guests will be sure to find a favorite flavor. The best part of this dish is that there is no cooking required. Just place the box on the counter for 25 minutes before serving them or keep it in the fridge overnight to defrost and then enjoy.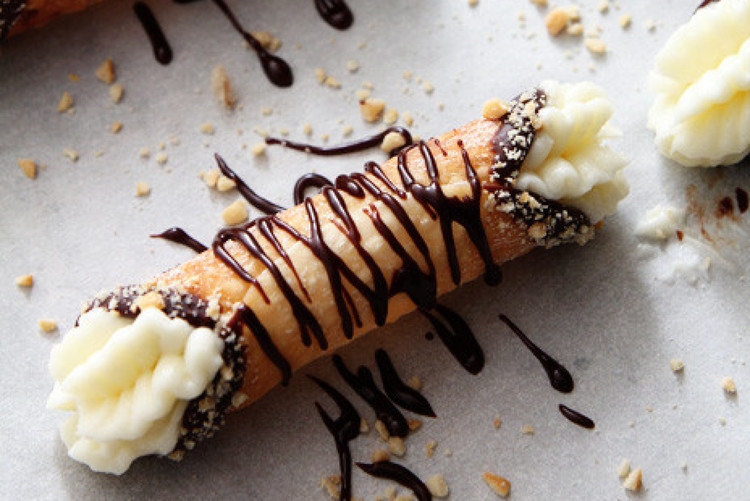 Who said you can't serve this Italian specialty for your next pizza party? The crispy fried shell filled with a rich, creamy ricotta filling is the perfect birthday party appetizer to end the night. The added hints of orange zest topped with a decadent chocolate drizzle add to the appeal of this dish. Don't eat nuts? No problem! Our frozen cannoli's have no nuts of any kind to meet the requirements of all tastes. These just need to defrost in the fridge overnight or out on the counter for around 30 minutes, and they will be ready just in time for your guests to enjoy.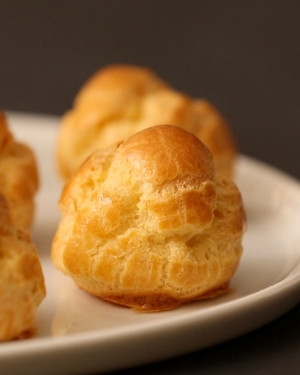 This is a deliciously filled French choux pastry that just melts in your mouth. The vanilla filling takes simple flavors to the next level, while the crispy choux add texture to the bite. Your guests will relish this decadent dessert. While they are a great birthday party appetizer idea, they can also make the best desserts for a canapé party or just when you feel like treating yourself to something sweet after a long day at work. Stock up on these delicious little bites, and you will definitely not regret it. All you need to do is thaw and serve these delicious cream puffs and impress your guests.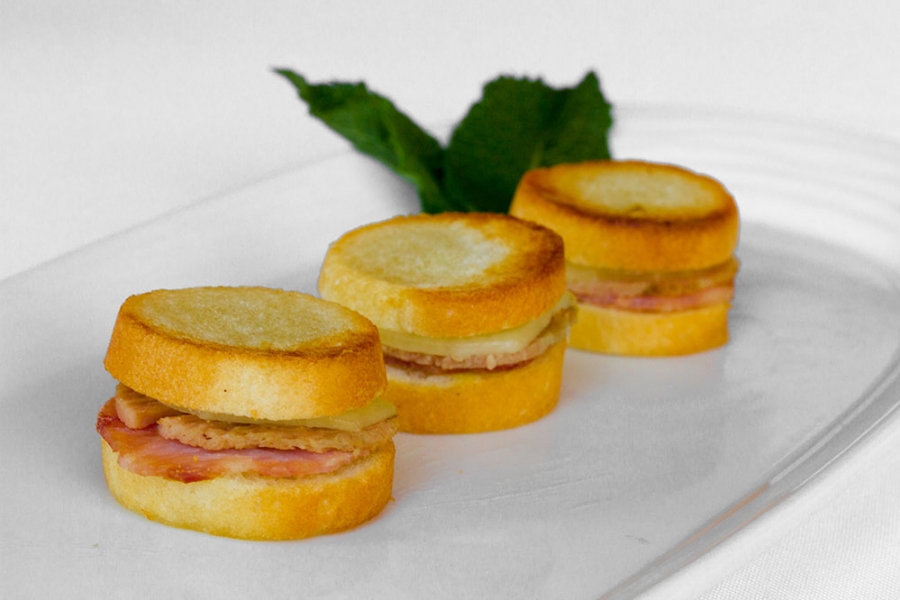 Overload your guests with flavors with this delicious birthday party appetizer. Filled with shredded pork roast, smoked ham, Swiss cheese, and pickle relish on top, you can rest assured that none of your guests will go home hungry. This bite-sized wonder is one of our favorite savory birthday party appetizer recipes. All you need to do to prepare them is defrost them completely before warming them up for 6-12 minutes in an oven at 300 degrees. Cover the tray with foil for the best results and rotate it midway through the baking process.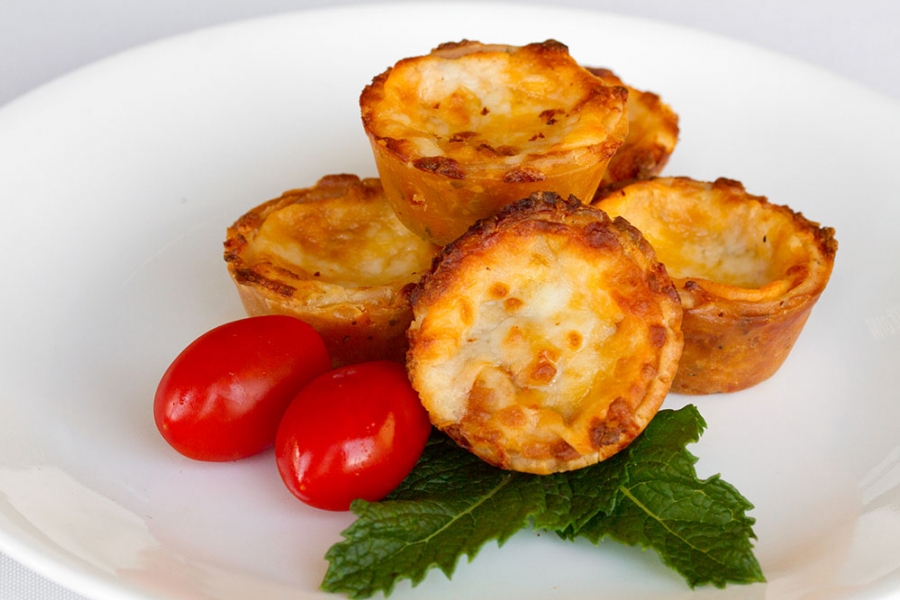 Love the flavors of deep-dish pizza but want to avoid dealing with the mess that comes with eating a slice? We have the perfect solution for you. These deep-dish cheese pizza quiches feature rich pizza sauce blended with gooey mozzarella, sharp cheddar, and premium parmesan cheese in a handmade tart shell. This birthday appetizer idea gives you all the benefits of a delicious pizza in less than a fraction of the size. While they are perfect for kids' parties, they are also a fan favorite for casual celebrations. Since they taste best when cooked from frozen, just take them out of the freezer and place them on a tray lined with parchment paper. Bake it at 350 degrees for 8 to 14 minutes or a little longer based on the kind of oven you are using, and you will have the best birthday appetizer imaginable.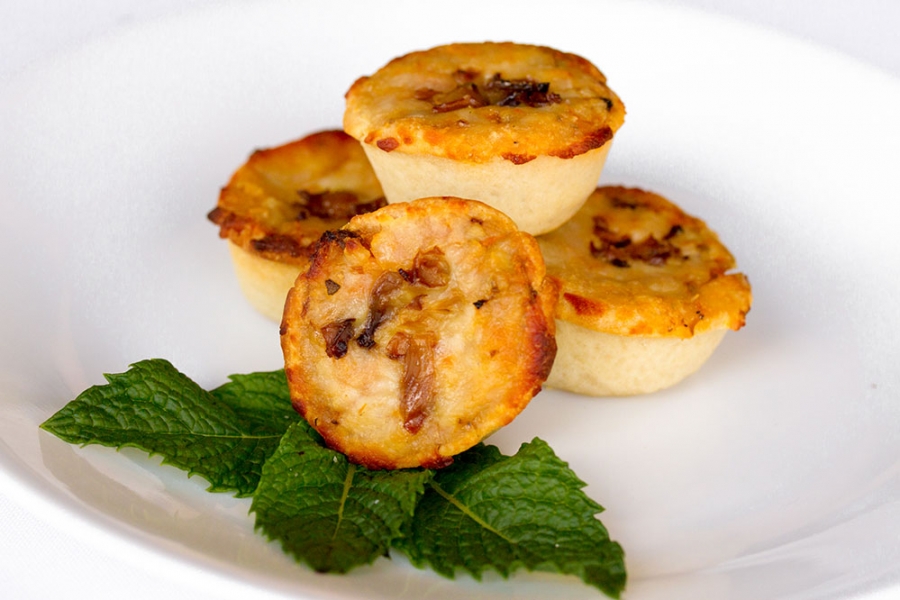 Deep dish mushroom pizza quiche is another excellent option for those who want to stay away from the classic margherita but want to serve a veggie pizza option at their party. These handmade delights are the perfect blend of traditional pizza sauce with decadent mozzarella and parmesan cheese topped with sliced mushrooms to complete the umami bite. While the previous option was a hit with kids, these are perfect for adults and more adventurous eaters. The burst of flavors you receive from this birthday appetizer recipe will have you craving the dish long after the party ends. Just bake them from frozen for 8-20 minutes, depending on the kind of oven you are using.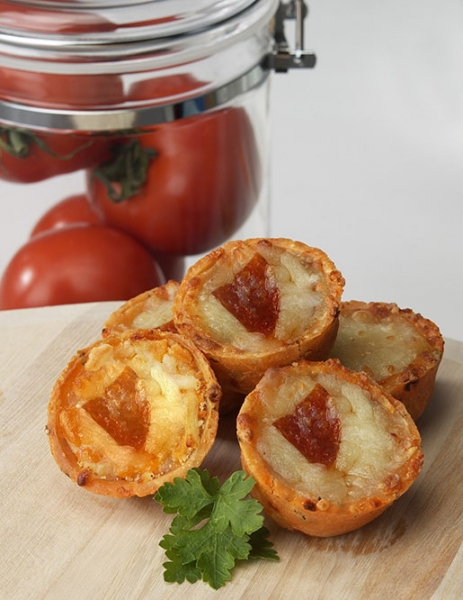 The classics never go out of style, which is as classic as it gets. The rich tangy pizza sauce blended with gooey mozzarella cheese and basil, topped with pepperoni, is a pizza lovers' delight. All these flavors come neatly wrapped in a handmade tart shell that can be picked up from the tray and popped into your mouth in no time. Besides being a prominent birthday appetizer idea for your house party, they are also great options for hotels and party halls. Depending on the kind of oven you use, just bake these for 8 to 12 minutes from a frozen state, and your gourmet party dish is ready.
Summary
AppetizerUSA is your premium source for delicious appetizers and hors d'oeuvres that can elevate even the most casual party. From intimate affairs with friends to full-blown celebrations with hundreds of guests, this is your one-stop shop for all finger food. We believe in maintaining our quality of service so you will find the same taste and quality whether you buy a single tray or an entire case. Next time you plan your birthday party, don't forget to reduce your time in the kitchen and use it to have a fabulous time with your guests.