Explore Our Sister Brand, Sculptware, Offering Purchase & Rental Solutions For Linens,
Lighting & More To Consumers, Caterers, Hospitality Professionals & More.
Visit
Appetizers to Win Hearts at a Pool Party
pool parties are all about having fun in a carefree atmosphere. There are three things that guarantee to make them a true success – good company, refreshing drinks and unforgettable appetizers. Along with all those pina coladas and sweet and salty margaritas, you can win hearts, minds and appetites with these lip smacking pool party snacks.

Fish sandwiches
No, we're not talking tuna melts. What's cuter than an aquatic themed, fish shaped sandwich? Start getting creative with your cookie cutters and delight all your guests with mini sandwiches cut into fish. Fill them with ham, lettuce and cheese, and then sit back and watch as the tray is picked clean. For an extra crunch and to bring in an outdoor feel, grill lightly before serving.
Grilled Vegetable Spinach on Flatbread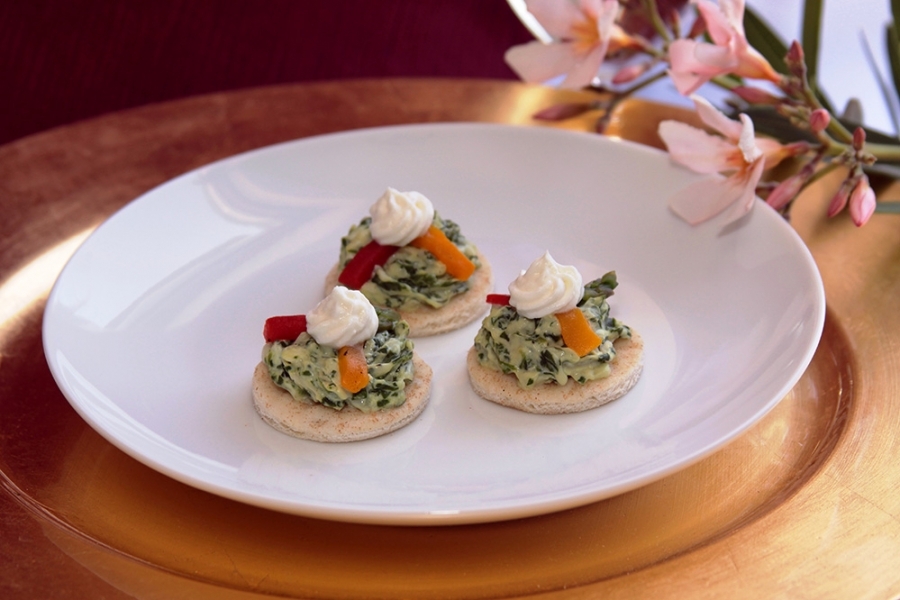 These appetizers are super easy. You can either fire up some roasted vegetables, fresh asparagus, spinach pesto and a rosette of goat cheese or simply buy some pre-made spinach dip and place on a cracker or flatbread. Want to make it even more convenient? We offer these bad boys in our Defrost and Serve section, so you can have Grilled Vegetable Spinach on Flatbread already done-up right from your freezer.
Guac and chips
the party is ever complete without chips and dip. Throw together avocadoes, lemon juice, onions, and tomatoes and you have a delicious dip, ready to be consumed. Season it with pepper and salt and serve alongside tortilla chips and be prepared for this tasty appetizer to be all gone in minutes.
Mini deep dish pizza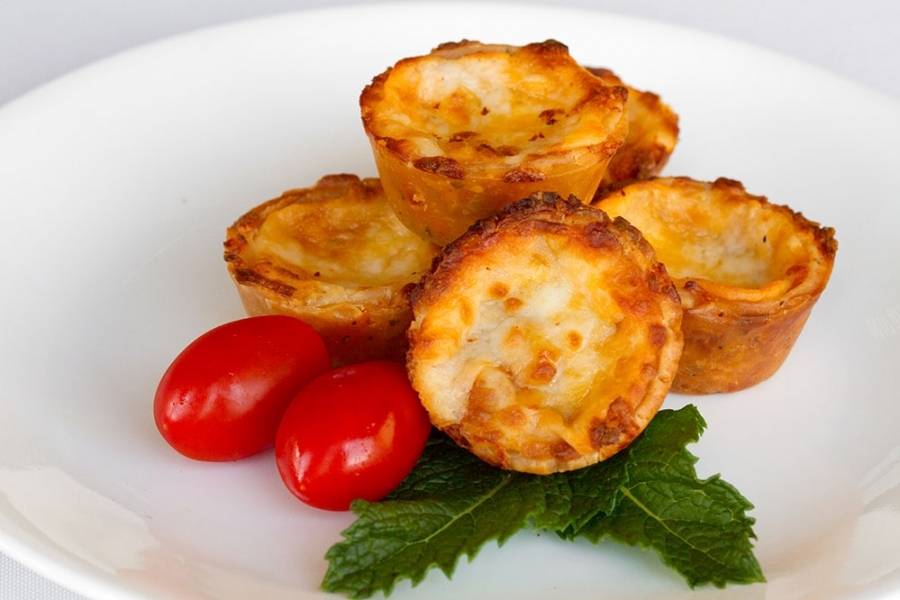 Sounds complicated? It isn't! Simply stuff mini tart shells with a blend of mozzarella, pizza sauce, herbs and pepperoni, and bake – you'll have ready to eat pizza morsels in 15 – 20 minutes. Delicious!
Lemon shrimp kabobs
If a party is only as good as its food, serving lemon shrimp kebabs guarantees your guests will be dreaming about it for weeks after. Shrimp cooked in butter and sprinkled with lemon juice, garlic and basil are a tasty treat that pairs with any cocktail your guests are enjoying. Serve by themselves or on skewers for a little extra twist.
Fruit with Irish Cream Dip
Though probably not the most well-known of dips, Irish Cream infused vanilla pudding served with slices of fresh apple, kiwi, strawberry and mango is the perfect sweet and boozy appetizer for a pool party. All you need is vanilla pudding, cool whip with some Irish Cream and you have a unique dip your guests will keep coming back for long after the fruit is gone.
Mini burger with bacon & cheddar cheese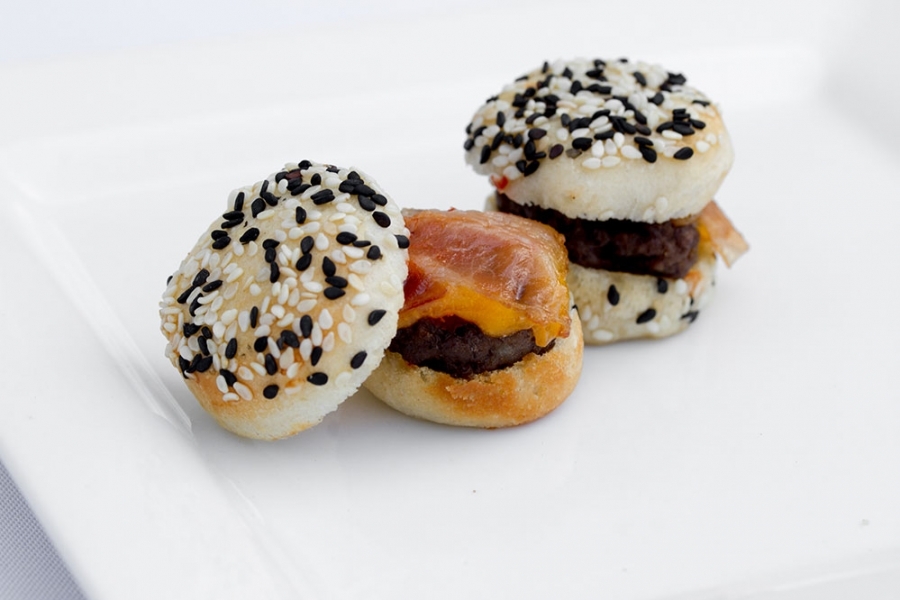 These bite-sized appetizers are popular for a reason. Easy to eat, delicious and filling, tiny bacon burgers with cheese and mustard are the perfect outdoor snack. If you feel like going the extra mile, you can make endless variations using beef, turkey or chicken, your choice of sauce and tomatoes. Throw the mini burgers on the grill for a few minutes and then let loose the hungry mouths.