Explore Our Sister Brand, Sculptware, Offering Purchase & Rental Solutions For Linens,
Lighting & More To Consumers, Caterers, Hospitality Professionals & More.
Visit
Exciting Appetizers for Party Occasions
The month of May is an exciting yet busy month. Summer is right around the corner, which means graduation season is upon us, vacation planning is in the works and fun holidays, pool parties and BBQ days will soon consume our weekends. This time of year is an absolute blast, but it can also be a little stressful, especially if you're the one hosting those summer parties. Plus, let's face it, we all secretly want to WOW our guests without breaking the bank, and our backs in the kitchen, prepping, preparing and serving, especially if it's a graduation party where you'll definitely want to be spending time with family and friends. Ordering appetizers from AppetizersUSA is one of the easiest options and your guests will be totally impressed! We've got a variety of appetizers ranging from hot to cold and light to slightly more heavy; you could even skip the main course and just serve your guests one mouth-watering appetizer after another.
Here are some exciting appetizer ideas for your upcoming graduation party or Memorial Day BBQ you have planned. We've included a little something for everyone—from seafood and meat lovers to vegetarians and those on gluten-free diets. For most of our appetizers, all you have to do is defrost, bake and serve.
Meat Appetizer: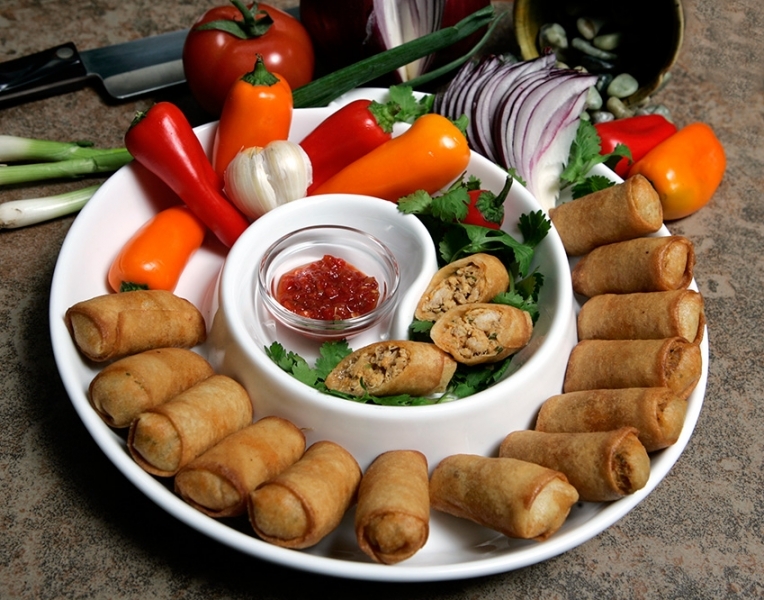 Fresh pulled white chicken meat, topped with spicy buffalo sauce, and then loaded into a spring roll wrapper.
Graduation Tip: If you're having a graduation party, you can make these more festive by turning them into mini diplomas. Simply take a piece a ribbon (choose the school color) and tie it around each spring roll, finish with a bow and there you have it, a cute diploma on display that's super tasty.
Seafood based appetizer: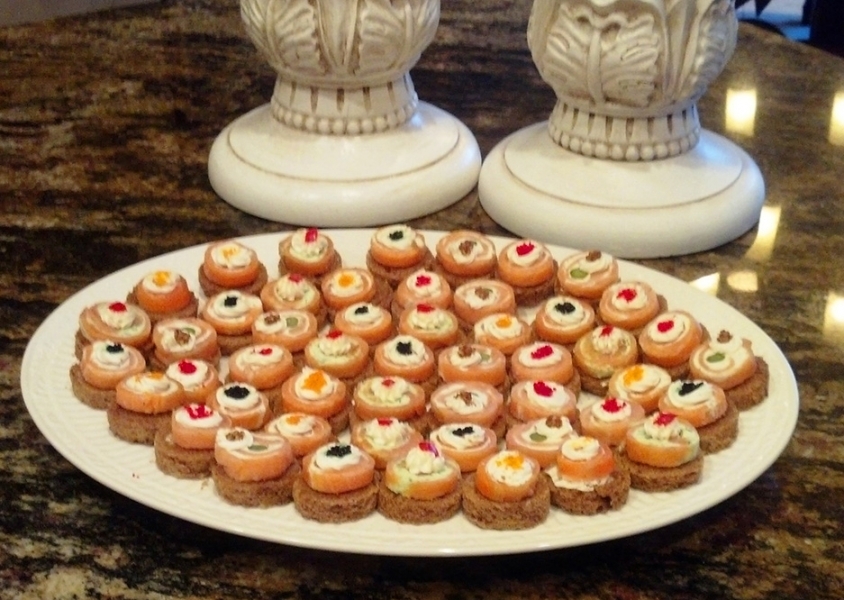 The Salmon Pinwheel assortment includes: whipped spinach mousse with red pepper and dill cream cheese, horseradish mousse with asparagus and ground mustard, smoked salmon with dill cream cheese topped with red, orange or black caviar.
vegetarian appetizer: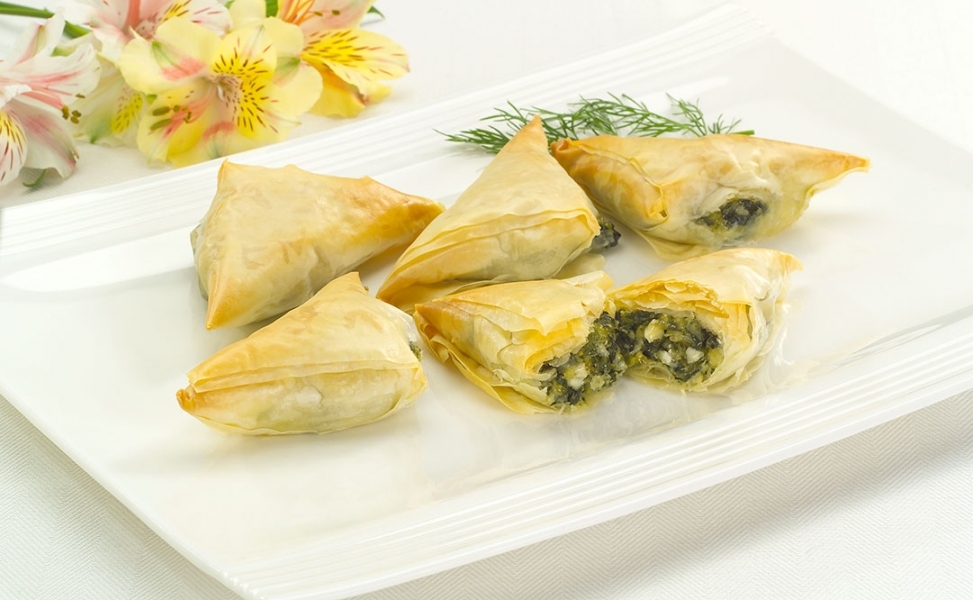 A flaky phyllo triangle filled with spinach, artichoke, zesty feta cheese and tantalizing spices.
gluten free appetizer:
Chilli Lime Salmon Satay (Gluten Free)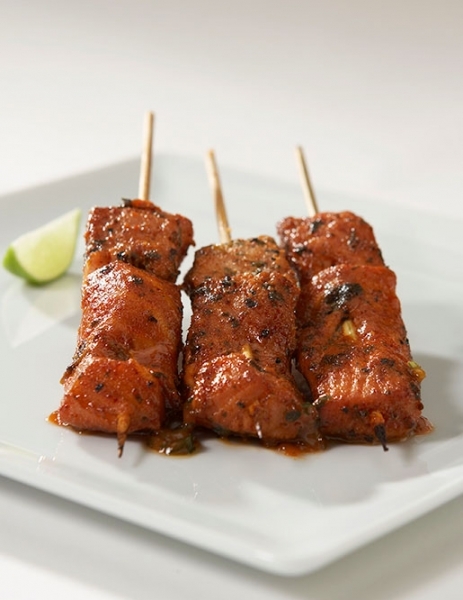 Fresh Atlantic salmon seasoned with robust Southwest spices and a touch of lime on a 6" skewer.
dessert: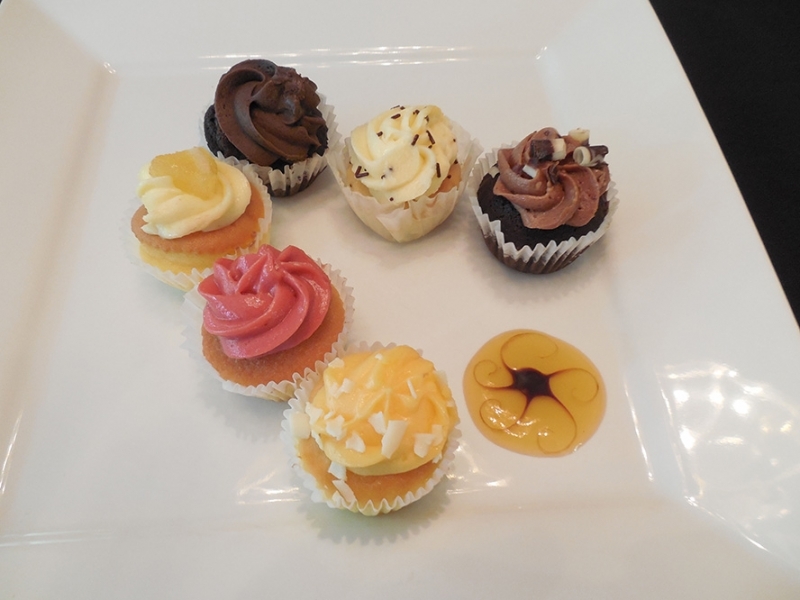 Miniature cupcake assortment includes six of our most popular flavors. Three fruit flavors: raspberry, lemon and mango. Three chocolate flavors: Milk, Dark and White.
Graduation Tip: If you're having a graduation party, make these mini cupcakes more festive by adding a graduation cap to the top. Place a peanut butter cup upside down, cover the top with frosting and add a chocolate square on top. Attach an M&M and a string of licorice, fruit roll-up or anything edible that resembles a string, on top of the chocolate square and place on top of the mini cupcake.
Click HERE to view a list of all of our appetizers to use all your summer party needs.