Explore Our Sister Brand, Sculptware, Offering Purchase & Rental Solutions For Linens,
Lighting & More To Consumers, Caterers, Hospitality Professionals & More.
Visit
Floor Your Guests with These DIY Christmas Table Decorations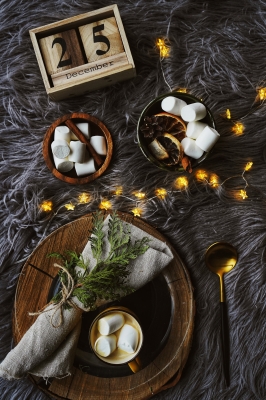 Christmas is here! And so is the contagious feeling of cheer! The time is filled with fun, family, friends, get-togethers, presents and food, pine green (evergreen), snow white, and heart red rule everywhere!
Christmas décor, more than just the Christmas tree and tinsels, adds to the cheer, with all manner of bells, candles, candy canes, garland, stockings, wreaths, snow globes, and angels used in unique and festive variations.
Who says Christmas décor should be expensive? You do not have to break the bank to come up with a new look for your home, some added warmth, and appeal. This year as you deck your digs, take a fresh look at all the decorative paraphernalia you have and repurpose, reuse and upcycle your way to ingenuity. How elaborate or simplistic you want it to be is totally up to you and the fact that you are up-cycling and reusing – the earth loves you for it!
If you are a novice crafter, don't let the enthusiasm overwhelm you. Start small.
An elaborate Christmas feast calls for amazing table décor; therefore the dining table takes on a festive look with the Christmas theme. From modern looks to sparkle and glam and rustic as well, there are endless ways to decorate a Christmas table.
Yes, you can buy Christmas table decorations, but if crafting and personalizing is your thing, let your creative alter-ego go wild - put together these unique décor ideas we are about to suggest.
WINE GLASS CANDLE HOLDERS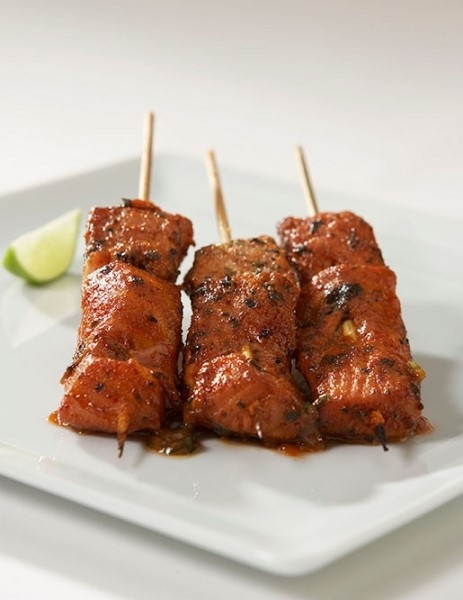 Move over boring, store-bought candle holders! With just a tiny bit of imagination and creativity, you get this bit of eye-catching décor. You can even put Christmas baubles under the glass. The best part? You definitely do not need any genius crafting skills for this!
GLASS VASE REINDEER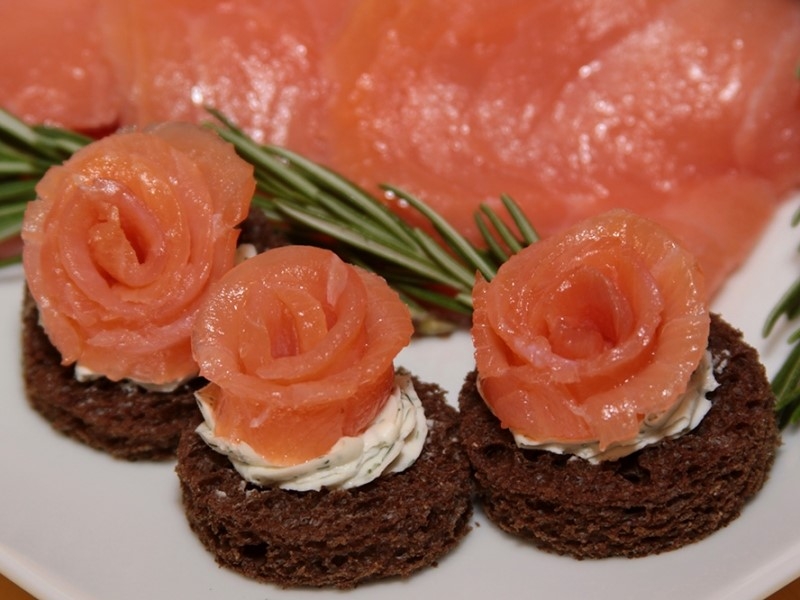 Tickle your guests' holiday spirit the moment they enter the dining hall with this incredible idea. Inexpensive and exceptionally easy to create, even if you are a novice at crafts, this DIY Glass vase reindeer centerpiece is all about rustic and minimalism.
ORANGE & CLOVE CHRISTMAS TOPIARY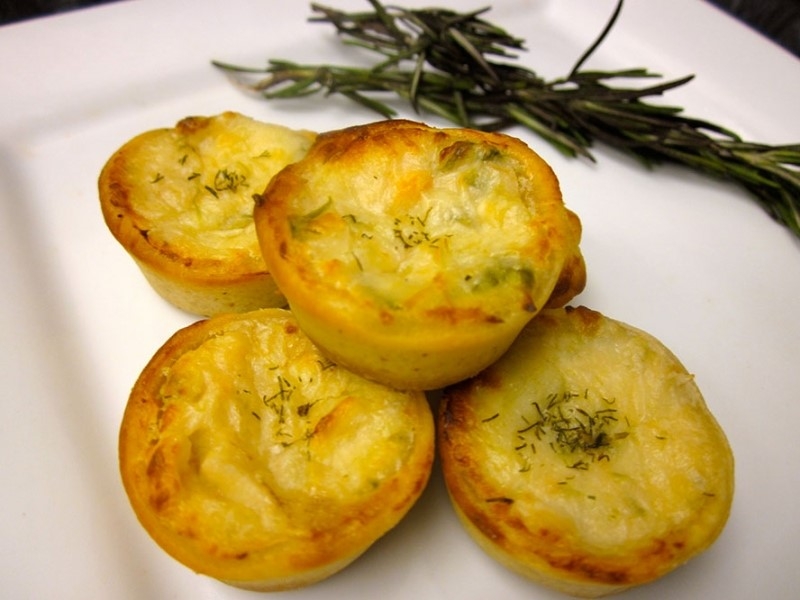 This delightful topiary makes for a pretty centerpiece for your table and brings in just the perfect Christmas cheer with its combination of fresh mandarins, pine leaves, and cloves to fill your home with their warm, wonderful scents.
CHRISTMAS APPETIZERS
Food is a huge part of the Christmas celebrations and a variety of Christmas party appetizers can be made to look festive, too.
A brilliant and doable table decoration idea is to plate or serve up savory party appetizers and dessert appetizers in Christmas themes. It's easy to pull off and insanely attractive and fun. Involve your family in the process and you can come up with a new Christmas tradition. Use garnishes wherever necessary to add drama and voila - Christmas parties will never be the same again, we promise!
This year, be the host who can really crank up the festivities by several notches by replacing the mandarins in the topiary centerpiece shown above with bite-size appetizers like Water Chestnuts in Bacon or Pistachio Chicken Pinwheels.
Or how about Olive Manchego Bites dressed up to resemble ornamental baubles?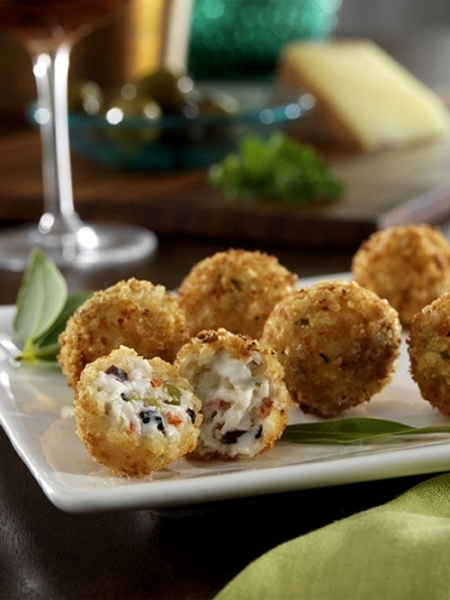 CHRISTMAS TREE BITES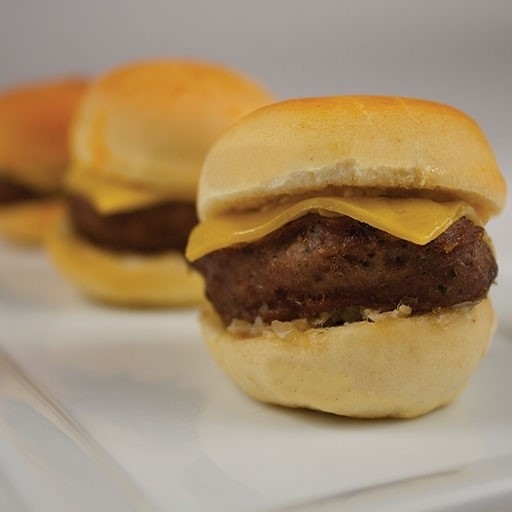 Christmas Wreaths with Spinach Goat Cheese Flatbread or Quinoa and Zucchini Fritters placed like a Christmas tree on a platter.
Christmas parties just got a whole lot more interesting, huh?
Now, who wants to be stuck behind the stove during the most wonderful time of the year? We have a whole range of amazing gourmet appetizers that will ease your Christmas. We are a premier source for delicious, gourmet appetizers, hors-d'oeuvres, premium entrees, and desserts. We cater to events - whether your party is a professionally catered extravaganza or a simple affair at home or at another location.
You can focus on the main course and the other important details of your party. Just go ahead, lighten your load and leave the appetizers to us. All you need to do is to plate it up snazzy and impress everyone. Think no more, just choose the right Christmas party appetizers from our wide range of hand-crafted, flavorful and readily available appetizers and place your order now!