Explore Our Sister Brand, Sculptware, Offering Purchase & Rental Solutions For Linens,
Lighting & More To Consumers, Caterers, Hospitality Professionals & More.
Visit
HERE'S HOW TO PLAN YOUR YACHT PARTY LIKE A PRO!
A yacht party is a great way to spend quality time, bonding with friends and family. The ocean, the sun, the breeze, the views of the coastline or cityscape, the waterways and the like provide an idyllic setting for celebrations. Now, add to this great music, delicious gourmet appetizers and meals, drinks, and the cruise party experience can create magical experiences and memories!
Let's talk about how to make your yacht party a joyful and unforgettable occasion.
As an event planner, party planner, hotel or restaurant, casino, a club, or as an individual who believes in 'do-it-yourself', organizing a great yacht party means having clarity on several levels.
So, get these top things in order to make your yacht party well executed with professional accuracy!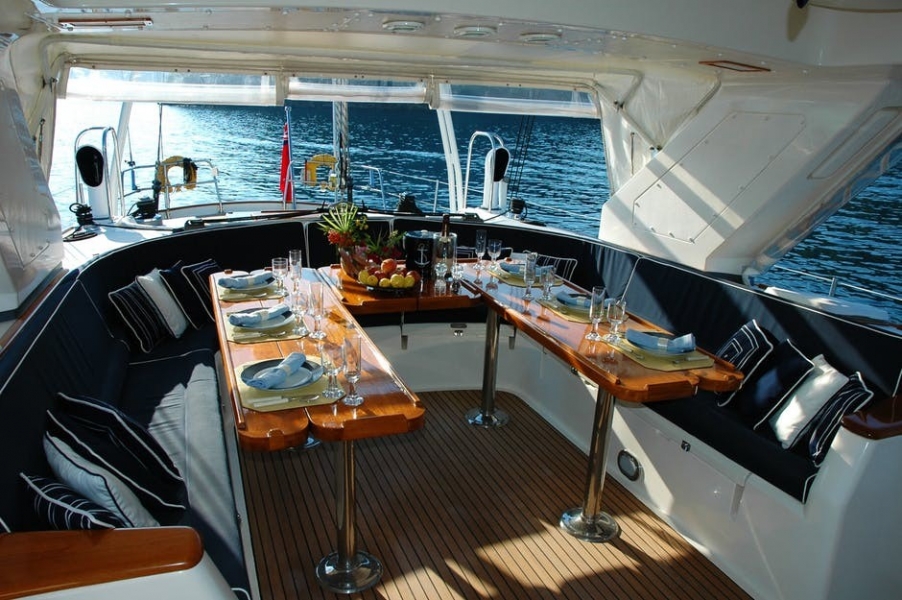 We will help you answer the above questions to help ensure your guests feel comfortable and will return for the next yacht party you organize! Start planning – these questions will also help you avoid last minute surprises. Ready?
How to plan that yacht party guest list?
Drawing up the guest list is very important to know how many people you are inviting. It is key to deciding the size of the yacht and the food. The fun quotient is highest when there is a diverse mix of people – friends, family, and colleagues, young and old. Of course, there are times when you would like to have just your friends!
What is your yacht party budget?
Your budget is for you to decide. There are a large number of planners and organizers who can work out various possibilities once you have your budget in place, the game is on. As an event planner, you may need to work closely with clients to understand their needs, aspirations, and budget. As the host, you need to plan your budget for the must-haves and nice-to-haves. Fix your spending priorities and stick to them.
Which occasions should you celebrate?
There is always an occasion to celebrate and no better way than a yacht party! It could be a birthday party, a guest dinner or brunch, an anniversary celebration, a wedding party, a bachelor or bachelorette party, a bridal shower, a casual business event, New Year's Eve or Thanksgiving. As an event planner, you should have all these offerings in place. As an individual host, you pick your occasion to celebrate! Ensure you have safety measures and first aid in place if you intend to have children or people with specific illnesses.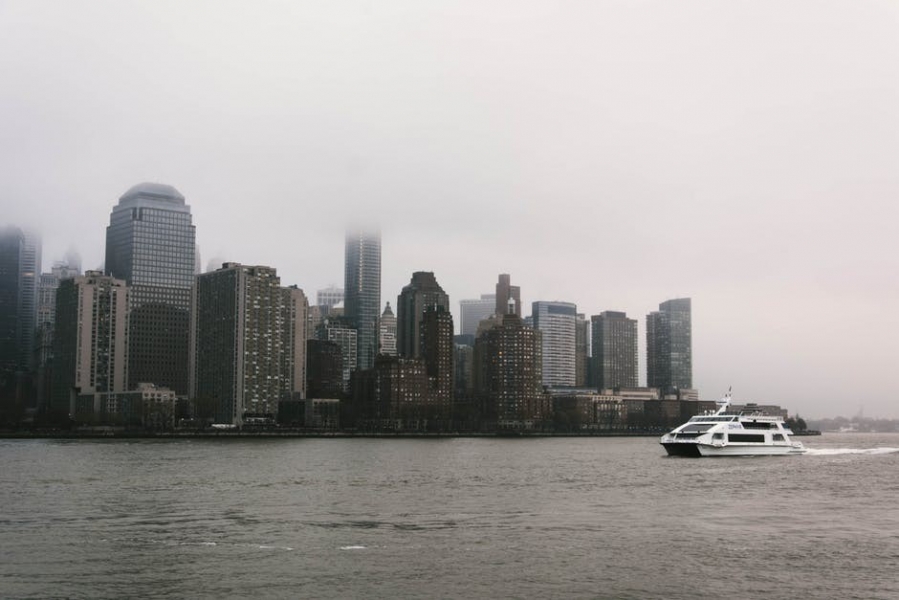 Can't figure out a theme yet? No sweat, try any of these: a casino night, mystery night, book reading party, a wine tasting theme, a Harry Potter's or Disney theme, a fashion show, a game night, an all appetizers event, a food festival theme. These are just some ideas you can try!
How should you invite friends to your yacht party?
It is best to send out invites with plenty of time for guests to respond, followed by an event reminder. Sometimes talking to people and inviting adds a personal touch. You may also want to send in a themed invitation card.
What about appetizers, the main course, and drinks?
Organizing a party menu is the best way to make a yacht party a great success. A wide range of food with great music and friends make a superb combination, and many times - the food is usually the differentiator at parties!
Appetizers
Make your first impression the best impression with gourmet appetizers that set the ball rolling for a great food experience!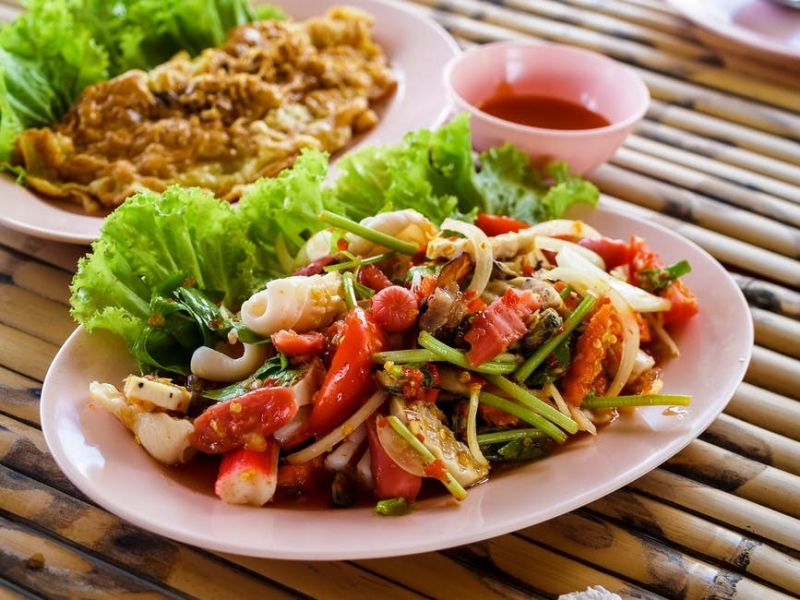 You could try unique appetizers like Edible Spoons, Mini Quiches, Tarts and Deep Dish Pizza. For die-hard seafood fans, serve some seafood appetizers. If you need quick starters, try Defrost and Serve appetizers.
For guests with food preferences, order gluten friendly appetizers, vegan, and vegetarian appetizers. With AppetizersUSA you can even try creating your own appetizers. And whatever you do, don't forget desserts!
There are also appetizers which are best suited for different seasons and occasions. Create a unique menu for special days ranging from Father's Day, and Halloween to New Year's Eve.
Main Course
The food menu can be themed as well or offer a choice of cuisines depending on your guest list. The menu can include appetizers, full course entrees, in addition to salads and platters. You may also like to hire a chef and servers.
---
For example, the menu can include quesadillas, beef and fire-roasted teriyaki, vegetable skewers, wraps, chicken poblano. Seafood on the menu could include coconut shrimp, crab cake, and vegetarian options as well. The spread is entirely your choice – gourmet cheeses, antipasto skewers, peppercorn beef tenderloin, potato/salad bar, sub/sandwich platters, cheeseburger sliders, mac and cheese, Mediterranean spreads, and the likes.
Drinks
Depending on the type of theme or occasion you can have an open bar, a brunch bar, wines, cocktail, or a soda bar. What alcohol hits the spot well on a yacht, you ask? Try Grey Goose vodka, spiced rum, light rum, whiskey, tequila, or gin. Offer a select choice of beers like Corona, Coors Light, or Saint Archer Pale Ale, and win hearts with wines like Chardonnay and Sauvignon. Be sure to have non-alcoholic options such as soda, assorted fruit juices, coffee, tea, and water (regular, sparkling).
How to have a great yacht and make it memorable
Let's now draw up to make it the best boat party in town.
You could try specially curated boat party music or have DJs playing the top 50 tracks. If you are an event organizer or a yacht company, you can explore innovative ways to identify themes and draw up memorable experiences. You could have costumed characters welcoming guests in style, or hire an entertainment company. Organize a special performance or even fireworks if possible. It's all about knowing the people who will be on board, and winning their hearts!
Conclusion
How can we help you?
Yacht parties require careful planning and making all the right choices to ensure everyone on board has a ball.
With food being central to any party, great party appetizers let you put the best foot forward. We at AppetizersUSA can help you organize the best yacht party in town through delicious hand-crafted, gourmet appetizers, hors-d'oeuvres, entrees, and desserts. Get in touch with us today.