Explore Our Sister Brand, Sculptware, Offering Purchase & Rental Solutions For Linens,
Lighting & More To Consumers, Caterers, Hospitality Professionals & More.
Visit
Seven Delicious Lockdown-ready Summertime Appetizers
Summer is here! And with it comes the hankering for appetizers made of fresh produce, delectable kabobs, and a juicy, classic American burger. While the pandemic has forced all of us to put a pin in our plans for backyard barbeque parties with all our friends and neighbors, there isn't any reason why we shouldn't enjoy some fun in the sun with your immediate family and gorge on some lip-smacking summer appetizers.
In fact, going for some of our summer appetizers for parties offers a welcome change from the standard home-cooked fare and allows you to take a break from the humdrum and celebrate the onset of the warmer climes.
Here are seven fantastic items from our popular range of summer appetizers for you to consider.
Seven Summer Appetizers to Lift Your Spirits During Lockdown.
1. Antipasto Kabob with Mozzarella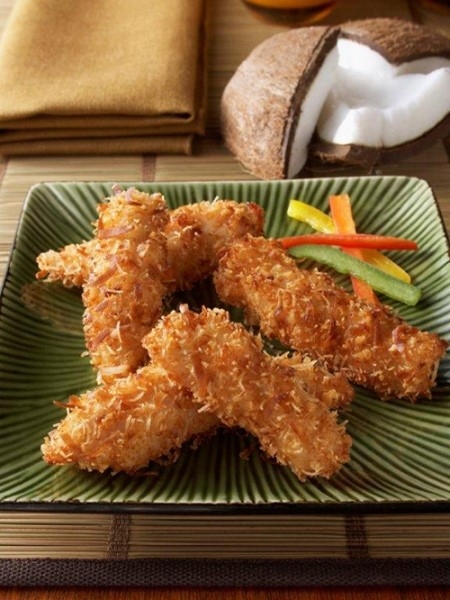 Let the scrumptious flavors play off your tongue with our Antipasto Kabob with Mozzarella skewers. Each skewer gets the freshness of fire-roasted tomatoes, the sublime taste of Kalamata olives, the indulgence of mozzarella, and the punch of a marinated artichoke heart. All of which is presented on a 6" skewer in a dish that looks just as gorgeous as it tastes.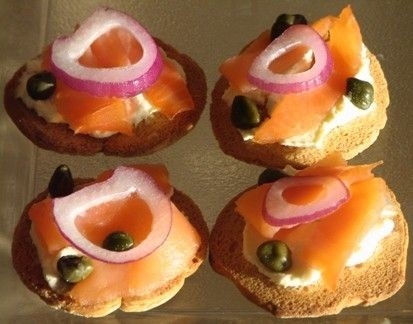 Pulled pork is a southern cooking staple and has a distinctive, heavenly taste that makes it one of the most vaunted summer appetizers across the nation. When served in our signature recipe in biscuit dough, it takes the flavor to a whole new level. The biscuit dough offers the perfect base for the delicious pork, which is soaked in BBQ sauce for that extra hit of tang in every bite.
3. Beef Kabobs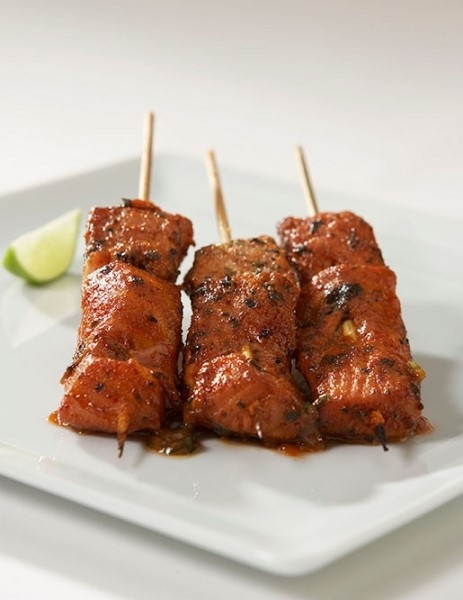 These gluten-free tenderloin kabobs embody unbridled indulgence and another popular dish in our outdoor party appetizers lineup. A classic skewer-based presentation sees the addition of red and green peppers and red onions to offer some contrasting flavors to your palette.

4. Cheese & Vegetable Quesadilla Trumpet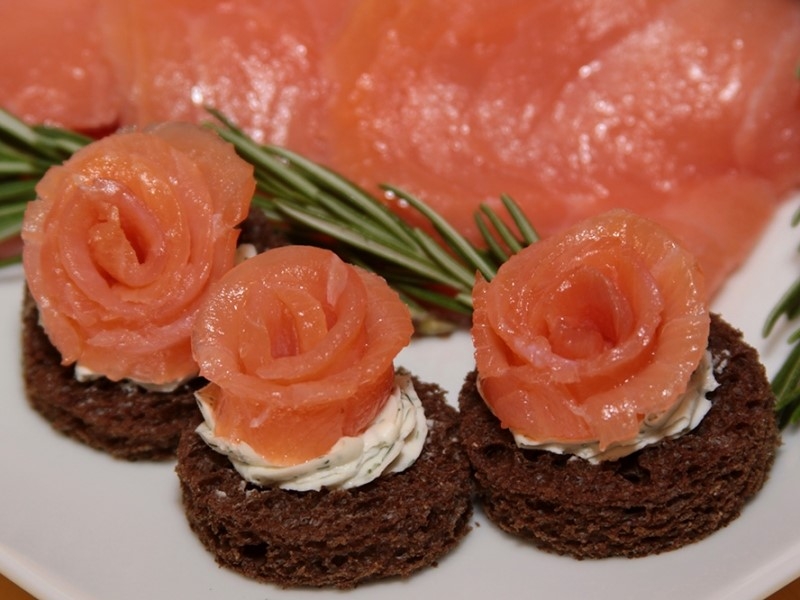 There's something about the combination of garden-fresh produce and the onset of summer that just goes well together. Our cheese and vegetable quesadilla trumpets are the perfect representation of that idea. These quesadilla trumpets offer a savory and flavorful mix of julienne vegetables, the warmth of cilantro, and a luscious mix of Monterey jack and cheddar cheese. All of this presented in the pomp and fun of a rolled flour tortilla trumpet.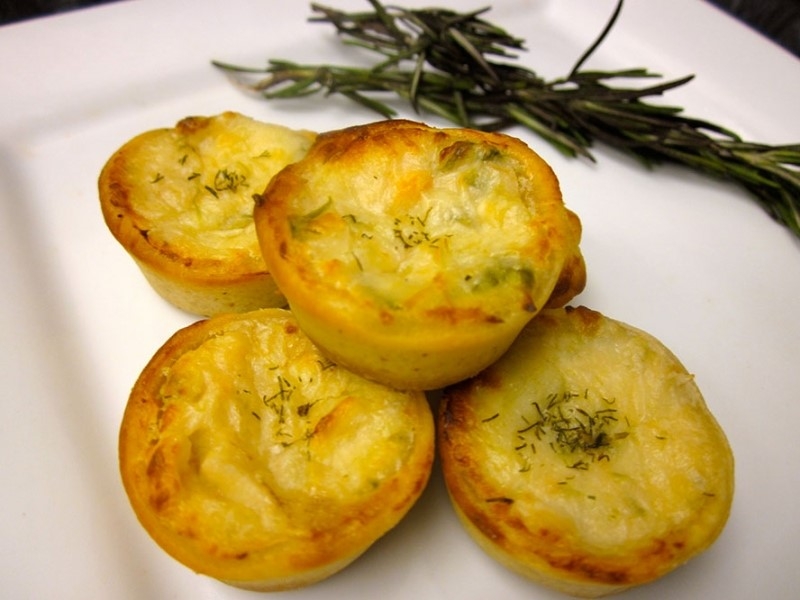 Something about the classic chicken and vegetable kabob immediately puts your mind to bright pool parties with ice-cold drinks as you lounge about in your flip-flops soaking up the rays. This is an absolute summer snack essential and our dish consists of a six-inch skewer loaded with three moist chicken breast pieces with red peppers, green peppers and onions for that extra bit of balance to the flavors.
6. Pork with BBQ Sauce Wrapped in Bacon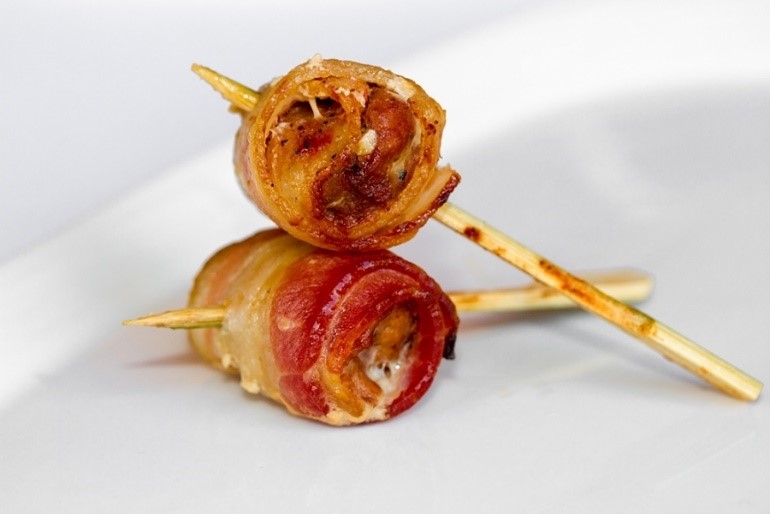 Bacon-wrapped pork in BBQ sauce is a quintessential part of our summer appetizers for parties list, and with good reason. It features the delicate tenderness of the pork, which is infused with the tantalizing flavors of BBQ sauce and carefully hand-wrapped in perfect pieces of bacon – complete culinary heaven with every bite.
7.Wagyu Burger w/ American Cheese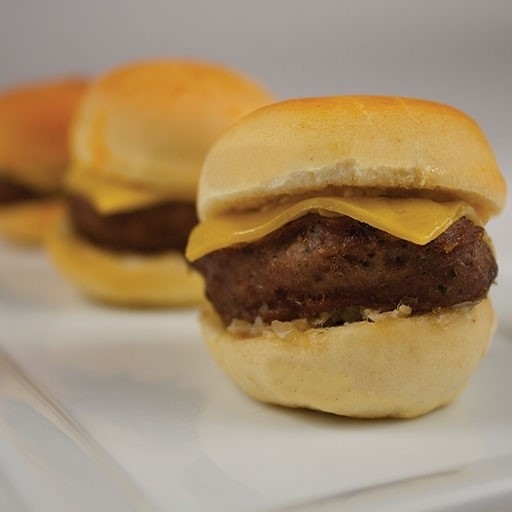 The legendary cheeseburger forms a cornerstone of American fast-food cuisine and often takes pride of place at backyard barbecue parties up and down the country. We bring you this great American classic with a sensational beef patty made of premium wagyu beef at the heart of the burger, topped off with sautéed onions and American cheese, served between two perfect bread buns.
Our summer BBQ appetizers are a great treat that can lift the mood and bring some festive cheer in these difficult times. These outdoor party appetizers can be stored in the freezer and easily prepared whenever you want to get a taste of the summer cuisine. Whether you're living with a big family or living alone, take advantage of our quick ship nationwide delivery service, which runs as normal during the COVID-19 pandemic and get yourself some mouth-watering appetizers from our extensive list of options.