Explore Our Sister Brand, Sculptware, Offering Purchase & Rental Solutions For Linens,
Lighting & More To Consumers, Caterers, Hospitality Professionals & More.
Visit
Super Bowl Dips with a Twist to serve with Party Appetizers
We all know a party isn't complete without an array of snacks and party appetizers for your guests to enjoy while mingling. It's easy and convenient to have a table full chips and crackers, but what can really add a kick to your pre-dinner food is the dip, especially with Super Bowl only two short weeks away. Dips and spreads are essential among football fans, so it's up to you to tackle your guest's expectations head-on. Instead of using the ordinary store-bought kinds, use these recipes that will please the fans, even of the losing team!
Brat and beer cheese dip
A creamy, cheese dip loaded with bratwursts is a hearty way to entertain those football fanatics during all of the cheering and booing. Serve with pretzels or veggies.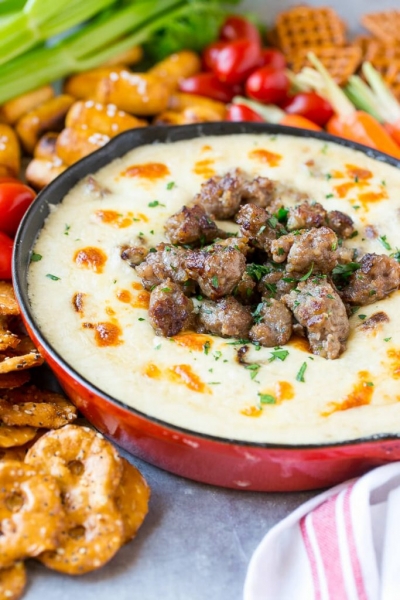 http://www.dinneratthezoo.com/beer-cheese-dip/
Cheese pizza dip
Ok, let's be real, no Super Bowl party is really complete without some pizza involved, that's why this Cheesy Pizza Dip is a MUST try. Serve with bread, crackers or chips.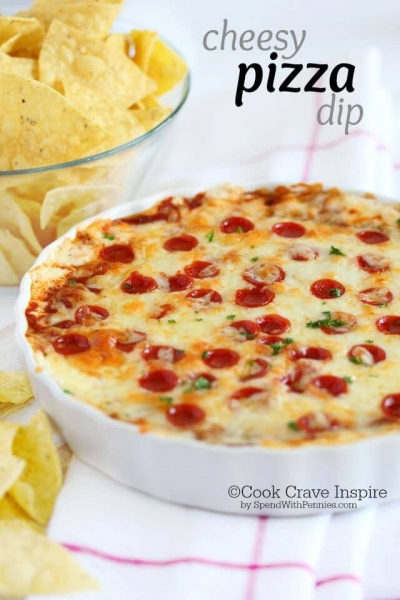 http://www.spendwithpennies.com/easy-cheesy-pizza-dip/?crlt.pid=camp.uJc8Fp84hWmM
Creamy avocado bomb sauce
This spicy dip will definitely be a hit! It's also great for your health-conscious guests who have a true love for avocados. Use with chips and salsa or cheese or herb crackers.
http://www.simplymaderecipes.com/creamy-avocado-bomb-sauce/
Buffalo chicken dip
Instead of just doing your tradition buffalo wings, although those are still a must, having this Buffalo Chicken Dip is a unique way to add that perfectly crafted flavors to your appetizers. Add to Ritz Crackers, Triscuit or Wheat Thins.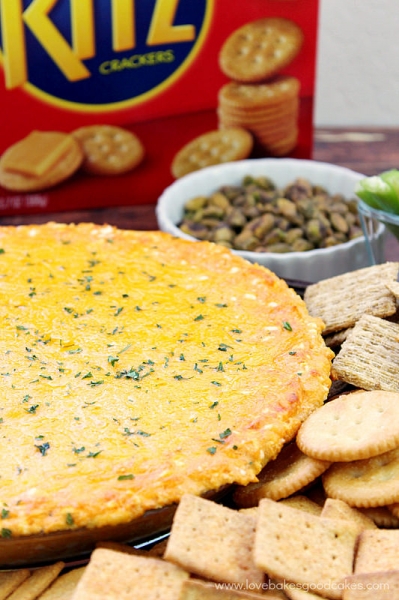 http://www.lovebakesgoodcakes.com/2014/12/buffalo-chicken-dip.html
Bacon Jalapeno popper dip
Bacon! Bacon and jalapeño poppers as a dip, enough said. Serve with bread, crackers or bell peppers.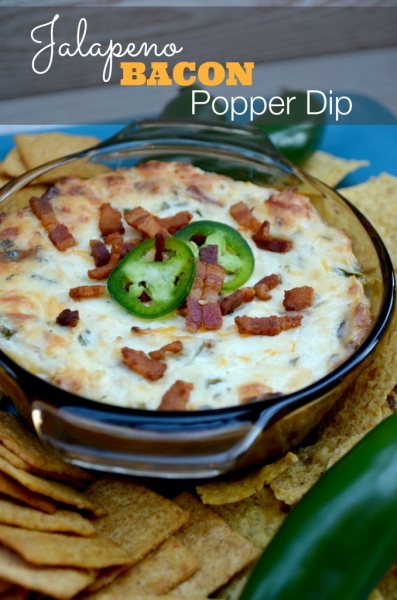 http://www.bakingbeauty.net/bacon-jalapeno-popper-dip-recipe/
French onion drip
Homemade French Onion Dip is by far better than the store-bought kind. Serve this creamy, onion goodness with toasted baguette, potato chips or veggies.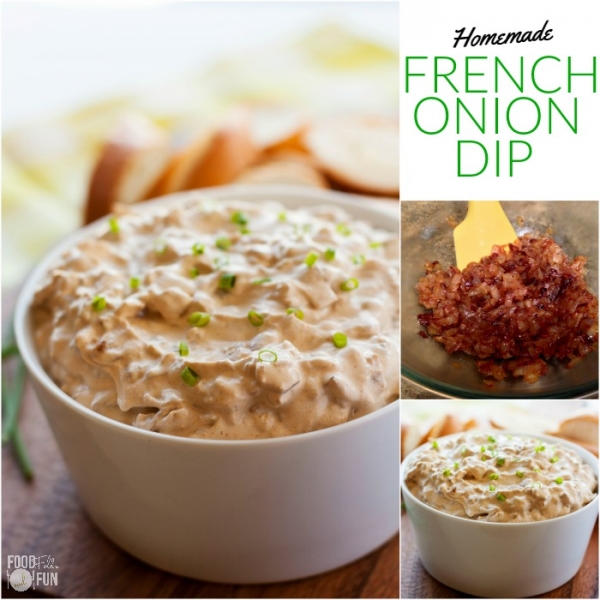 http://foodfolksandfun.net/2016/01/french-onion-dip/
Cucumber dill pickle dip
This sweet and zesty dip is the perfect appetizer and beer pairing. Watch the game in style while enjoying with a tangy twist. Pair with crackers or cucumbers themselves.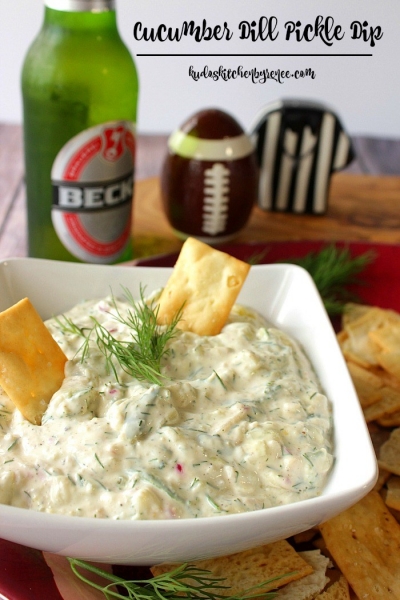 http://www.kudoskitchenbyrenee.com/2016/08/flavor-packed-cucumber-with-dill-pickle-dip.html