Explore Our Sister Brand, Sculptware, Offering Purchase & Rental Solutions For Linens,
Lighting & More To Consumers, Caterers, Hospitality Professionals & More.
Visit
Why Hosting Private Events at Your Venue Is A Great Idea For Your Business
TV show viewing parties, weddings, corporate events, high school reunions, wine festivals, personal parties…There is a lot going on. Off-season doesn't mean your business needs to run dry. A lot of businesses these days have their venues open year-round to host a number of private events of all kinds. It keeps the business relevant and helps it stay vibrant during seasonal lows.
https://pixabay.com/en/wedding-bulbs-lighting-light-1937022/
How can you make hosting private, social and corporate events successful? It's not as difficult as you may have imagined and here are some tips to help you get started:

1. Advertise lower rates for private events
To encourage off-season and weekday bookings, create separate venue pricing. Since private events are generally smaller in scale and require less effort than weddings, they are easier to handle and you can offer customers a lower rate.
2. Approach local corporations and association chapters
Approaching a local association chapter like the Chamber of Commerce or a citizens club and offering to host an event for them is a good way to get in touch with planners and suppliers who can direct other businesses to you in the future.
Once local corporate hear from you about your venue and see the value you offer, there is a high probability that they may contact you.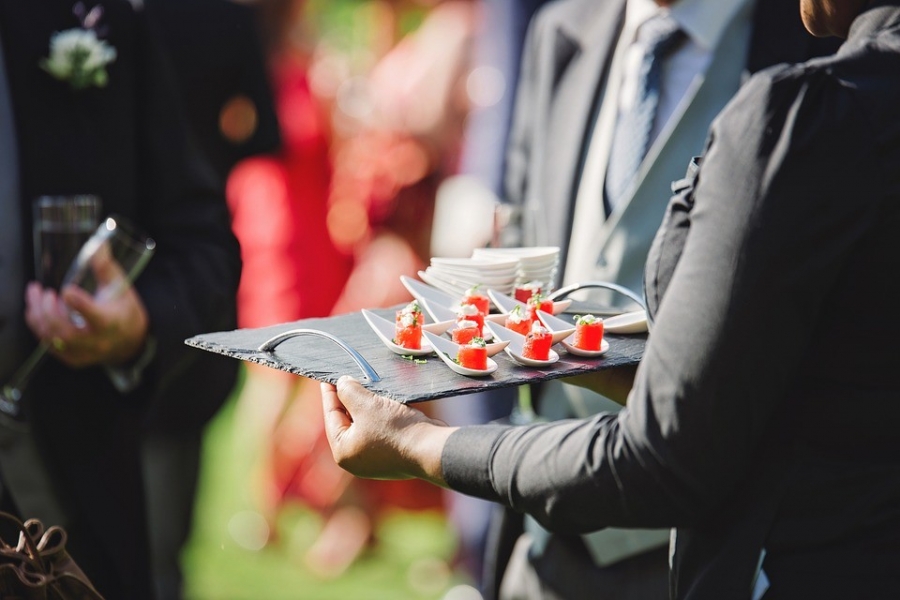 https://pixabay.com/en/hands-holding-plate-food-snack-dish-2110438/
3. Provide a one-stop solution
The more you provide your customers, the easier it is for them to feel confident about your venue. Catering, decorations, lights, music and full-service staff are some of the things you can provide to take the burden off your customers' shoulders.
4. Research Competitive pricing
You may have your own method of deciding how to price. However, it's always a good idea to visit the competition and find out what they offer and at what price. If you have an idea of minimums, you can charge based on time of year, day and week. New ventures would do well if they kept the prices slightly lower than the competition.
https://pixabay.com/en/wedding-bulbs-lighting-light-1937022/

5. Be open
A very niche market can be a new opportunity for your business. A YouTuber's 'meet and greet', a product launch or networking event are some examples of new ways of generating interest in your venue. In addition, brainstorm with your team to come up with new ways of using your existing space.
6.Have a plan
A contingency plan will help avoid or mitigate last minute disasters and unexpected twists. Always be well-prepared to deal with minor unplanned hiccups like guests arriving early, delays and so on. Having a plan B will help you deliver a great guest experience.
7. Go digital
You need a good online presence. Customer reviews play a major role in influencing prospective clients. Make sure you align your venue well with a good social media strategy. Ask your customers to write reviews, like your business page and tag the venue in Instagram pictures. A little goes a long way!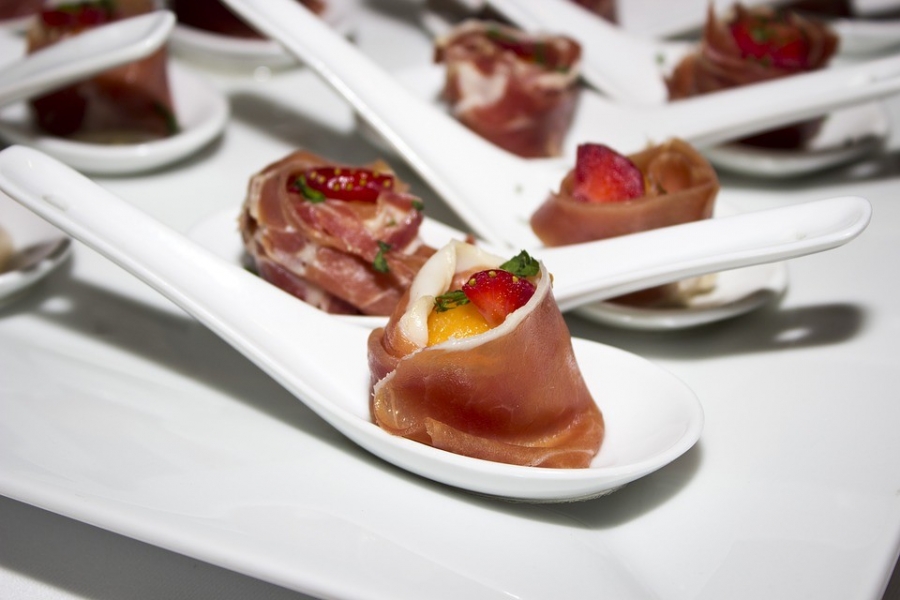 https://pixabay.com/en/serrano-ham-ham-ith-melon-tapas-1249009/

If you haven't already started organizing private events at your venue, now is the best time to start! Add a new dimension of joy to your existing work every time you see satisfied and happy guests. In case you'd like to add that dash of 'extra-special something' to an event, try the exciting and classy appetizers from our delectable range.