Explore Our Sister Brand, Sculptware, Offering Purchase & Rental Solutions For Linens,
Lighting & More To Consumers, Caterers, Hospitality Professionals & More.
Visit
Finger-Lickin' Duck Appetizers for Every Occasion
The best appetizers set the tone for the rest of the meal and pique your interest, cultivating enthusiasm for more to come. Similarly, bad starters may set the whole evening off to a rocky start, leaving you to worry about how the rest of your experience will be!
One of the most delectable finger foods is duck appetizers that are appropriate for every occasion. In cooking and gastronomy, duck meat is savored for its richness, high protein, and iron content. From soups and appetizers to the main course, duck is a versatile ingredient to prepare a variety of dishes all over the world. However, duck breast appetizers are among the most popular and mouthwatering ones.
From house parties and weddings to family get-togethers and intimate dinners, duck appetizer ideas can transform a boring menu into a culinary delight.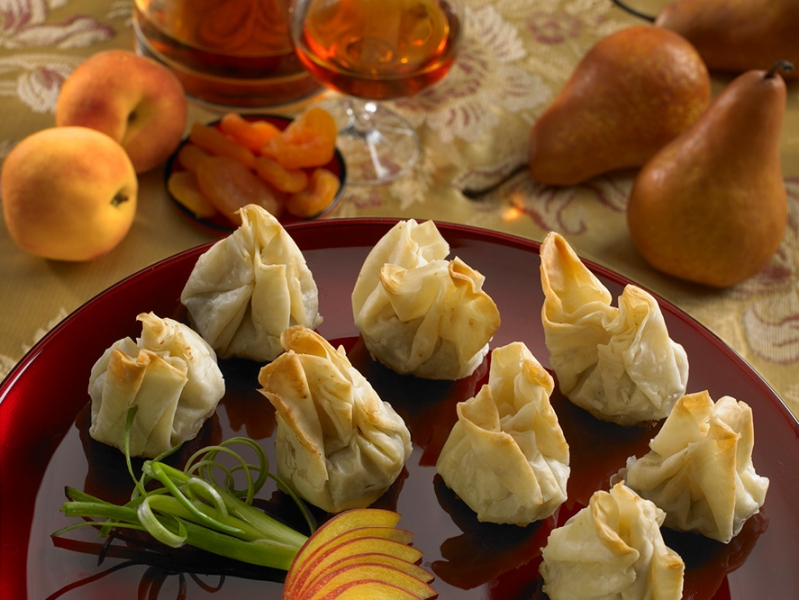 The best duck appetizers impart an unmatched flavor that will tease your tastebuds into having a second helping. One such recipe is duck with apricot in phyllo beggar's purse. Mixed with distilled brandy and apricot preserves, tender duck meat in a crispy phyllo beggar's purse lends a rich flavor to this duck appetizer recipe.
This finger food is heartily enjoyed with family and friends and savoring it doesn't need an occasion. Relished by all, the flavors of tender duck meat, apricot preserve, and brandy combine beautifully in this dish. The crunch of the phyllo perfectly complements the delicious filling.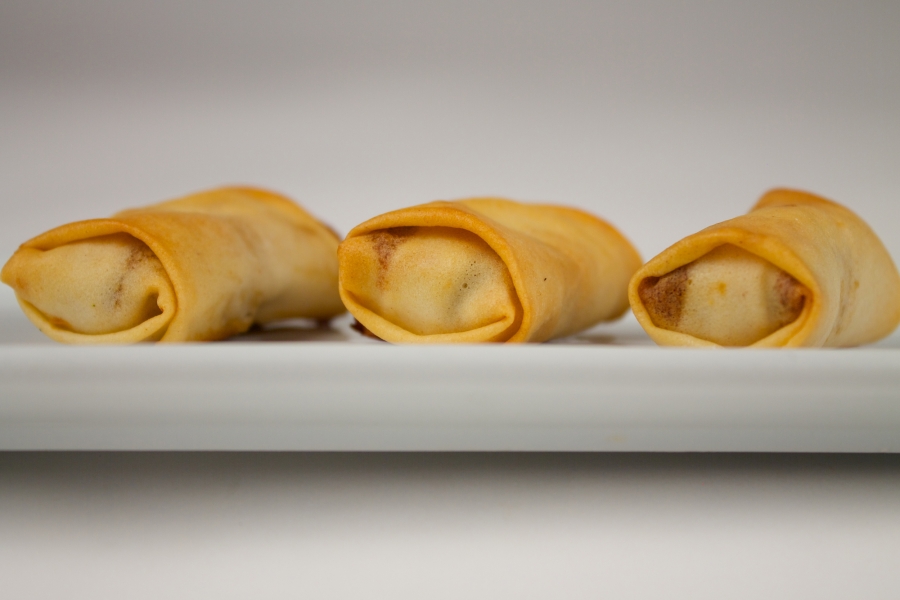 One of the most popular duck appetizer ideas is Peking roasted duck spring rolls. These spring rolls are perfect finger foods. They can be enjoyed with a refreshing drink on a warm summer day or add warmth and wholesome goodness to a festive family dinner. Roasted perfectly, tender Peking duck goes impeccably well with scallions, garlic, and flavorful hoisin sauce loaded in spring roll wrappers.
Peking roasted duck spring rolls tingle your tastebuds with their delicious Asian flavor and are sure to become a party favorite. This duck appetizer recipe can be enjoyed as a snack when you are too tired to cook a whole meal for yourself or when you want to indulge in some yummy goodness.
Summary
Duck appetizer recipes are an excellent idea to add the rich taste of duck meat to your food menu. Just stock up your freezer with ready-to-cook duck appetizers from AppetizersUSA to make every party, event, or meal a delightful experience. The duck meat finger foods of AppetizersUSA are handcrafted, freshly prepared, and frozen to retain the full flavor and taste of the dishes. Having a tray or two in your freezer means you won't ever have to worry about the right recipes or ingredients. Just heat and enjoy the delectables whenever you want!