Explore Our Sister Brand, Sculptware, Offering Purchase & Rental Solutions For Linens,
Lighting & More To Consumers, Caterers, Hospitality Professionals & More.
Visit
Holiday Season 2017: Have You Tried Our 10 Most Wanted Appetizers?
It's almost time for Thanksgiving and soon it will be time for Christmas. The holiday season has officially begun and diets are put on hold. It is time for family, good friends and cozy times around the fireplace. And tables laden with food! The turkey will be the star of the show, basted to perfection. No matter if you're making everything yourself or hosting a potluck, there's so much more to the holiday meal. There are side dishes and desserts, snacks and appetizers to plan, not mention decorations.
Whether you're hosting a corporate door a party at home, we have plenty of appetizers to ease some of the pressures that go with being a good host! Have a look at our top picks for Thanksgiving and Christmas.
Thanksgiving tables are always full of color with the pumpkins and cranberry sauce. We have a selection of appetizers packed with flavor to adorn your table.
This dish is definitely a cheerful way to present a different take on the traditional antipasto. The tricolor cheese tortellini, roasted tomatoes will remind you of the recent summer while the Kalamata olives and prosciutto ham threaded on the skewer will bring the holiday spirit to life. The warm colors of the Mediterranean look great next to the pumpkin pie, although we guarantee that the kebobs will be long gone before you can say "touchdown".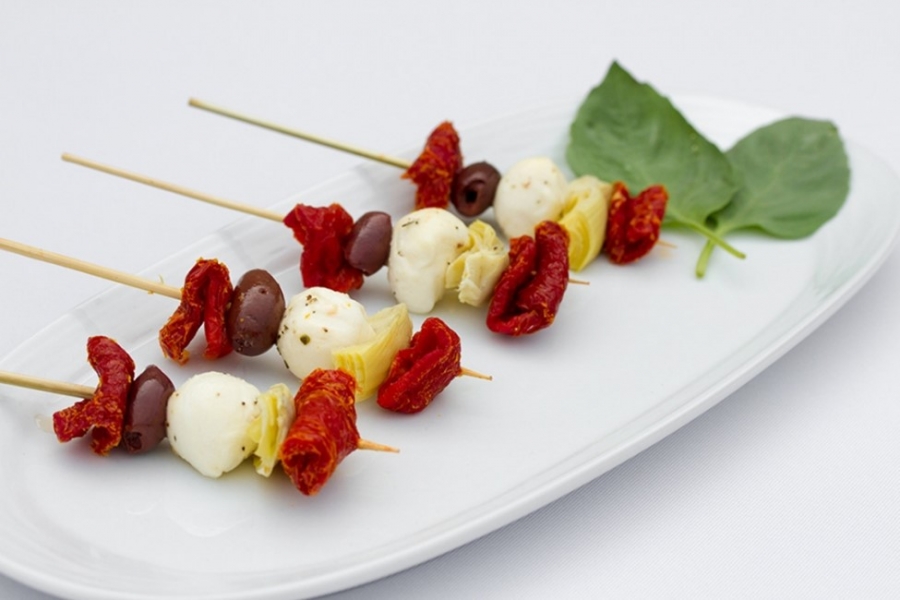 Butter Pecan Shrimp
This is one of those appetizers that never goes out of style. The delicate flavor of the pecan butter batter along with the coconut along with the butterflied shrimp promises to make mouths water. You simply have to fry them from frozen. It doesn't get easier than that! These bite-sized treats are served on skewers making them the perfect finger food while catching the big game.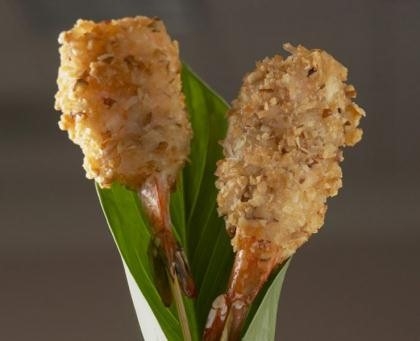 These gluten-free appetizers are definitely crowd pleasers. The mildly sweet apple-coconut flavor of the water chestnuts combined with the crispiness of lean bacon will bring a smile to all your guests' faces and have them clamoring for more. We're sure people will keep requesting them at every soiree you host. All you need to do is bake them in the oven according to the instructions provided and serve!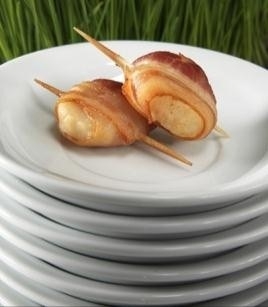 Smoked Salmon Roses
No celebration is complete without flowers. And it's a bonus if they are edible! These smoked salmon roses make any table look elegant. The sweet dark rye makes a graceful visual contrast to the pink salmon rosettes and the dill cream cheese mousse will have your guests smiling in delight.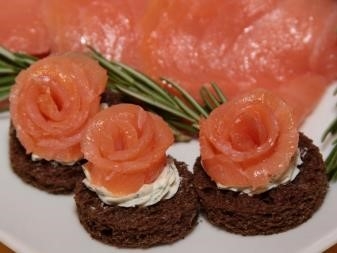 You really can't go wrong with these shrimp appetizers. This fun coconut rum flavored whole shrimp appetizer will have your guests reminiscing about their summer holidays. Serve with a pineapple dip for a pina colada effect. You might just end up planning the next summer's holiday!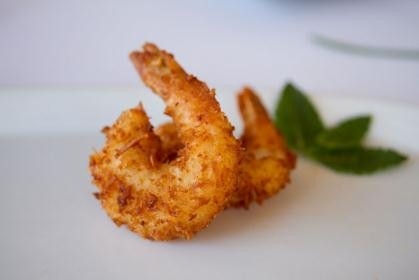 It's the time to be jolly and good food certainly brings plenty of merriment. Here are our top picks of appetizers for your table that is sure to add to that warm fuzzy feeling that is in the air at Christmas time.
Mushrooms, mushrooms and more mushrooms. Need we say more? These petit tarts consist of Shiitake, oyster, Portobello, cremini mushrooms and button mushrooms with Swiss cheese and herbs in a lovely flaky handmade tart shell.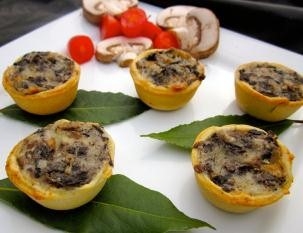 These little purses are great when paired with mulled cider or mulled wine. The sweetness of fig and the tartness of the goat's cheese will really help set the tone for your Christmas meal.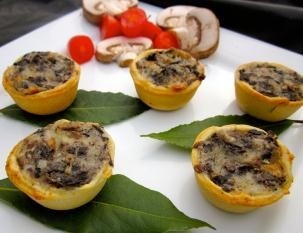 Our take on the classic pigs in blankets will really score you some points with all your meat-loving guests. Jazz up the appetizer by serving with caramelized onions and a mustard flavored dip. This appetizer is the perfect finger food to start your party with.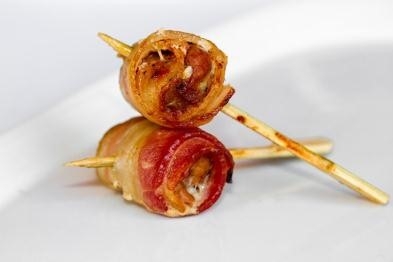 There is always something comforting about a quiche. The fire roasted red peppers layered into the handmade pastry cup add warmth and color. These mini quiches filled with goat cheese will satisfy hunger pangs while still leaving room for the big Christmas dinner.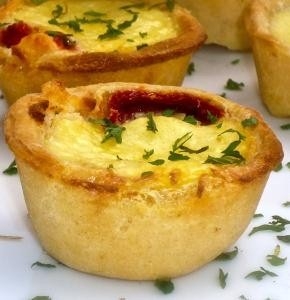 Andouille sausage and shrimps pair well together to make delicious kebobs. This Spanish take on Surf and Turf will definitely add to the holiday cheer.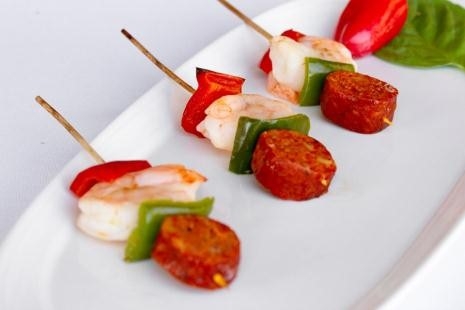 We're sure you'll want to spend more time with family and friends this holiday season than in the kitchen. Ordering appetizers from AppetizersUSA is a great option that will save you time in the kitchen while still letting you provide your loved ones with a delicious spread. Check out our entire range of Thanksgiving and Christmas Appetizers or contact us to know more!