Explore Our Sister Brand, Sculptware, Offering Purchase & Rental Solutions For Linens,
Lighting & More To Consumers, Caterers, Hospitality Professionals & More.
Visit
Mouth-watering Lamb Appetizers to Impress Everyone at your Party
From ultimate comfort foods to elegant lamb appetizer ideas, this list has all our favorite party appetizers to impress your guests. Whether you are looking for a twist on your classic lamb chop appetizer or want to experiment with different kinds of cuisines and cuts to find your new favorite party dish, our list of frozen lamb appetizers has you covered. If you are planning a small family get-together or an elaborate party with more guests, these appetizers are just the right things to keep in stock.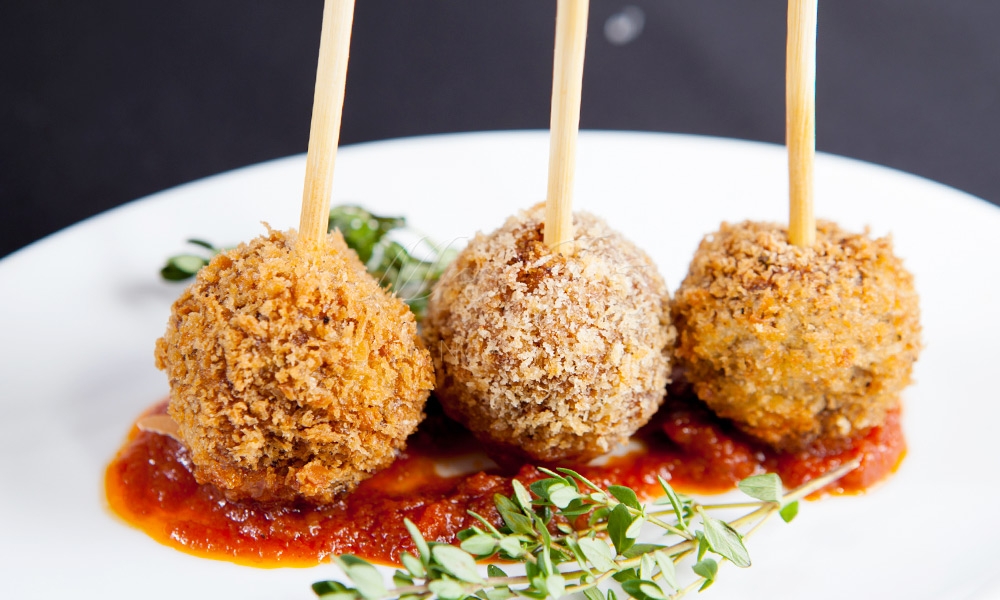 This vibrant take on a curry lets you enjoy the flavors of curry wrapped around a lollipop stick. With a mixture of mild spices that make the most delicious curry with pops of sweetness from raisins all rolled up in a nice pistachio-coated ball, this lamb appetizer idea is sure to charm your guests. Just take these out of the freezer and fry them at 350 degrees for about 8 minutes. If frying is not for you, these delicious appetizers can also be baked in the oven at 375 degrees for 10 to 12 minutes to get a healthier version with the same taste. The actual baking time for these lamb lollipops can vary based on the oven you use. These are also an excellent choice for people who host spontaneous parties, as these do not need to be defrosted beforehand, so you can cook them to order and save a lot of time and effort while still providing your party guests with mouth-watering dishes.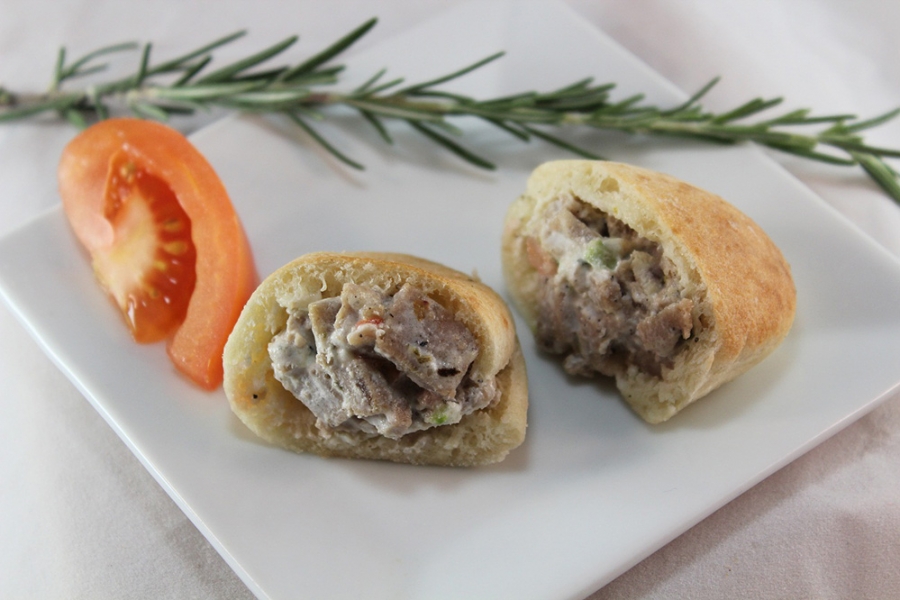 Lightly marinated lamb roasted to perfection and then stuffed in petite pita bread makes the perfect bite-sized lamb appetizer idea for your next party. Whether it be a family dinner or a casual gathering with friends, this is the perfect twist on a classic lamb chop appetizer, as it allows you to expand your tastes and introduce your guests to flavors that are sure to please. The cucumber and yogurt-based tzatziki sauce uplifts the dish, giving the plate a light and refreshing feel. This dish can be passed around during a summer barbecue while the main course is being prepared. This lamb appetizer idea is easy to make, but it still gives out a homey feel that impresses your guests. This tastes best baked from frozen, just place the pieces on a parchment-lined tray and pop them in the oven while you prepare to greet your guests. For a hotel-quality oven, bake them at 350 degrees for 8 to 14 minutes, while an electric oven needs 16 to 22 minutes at 400 degrees to cook them to perfection. Gas ovens also need 16 to 20 minutes at 375 degrees. Rotate the baking tray 180 degrees halfway through baking to ensure that all the pieces are baked to perfection.
Summary
If you are looking for a quick yet delicious lamb appetizer for your next party, then you are in the right place. At AppetizersUSA, we pride ourselves in delivering hand-crafted gourmet frozen appetizers that are sure to be a hit on all occasions. Whether you are throwing a simple canapé party or an elaborate dinner party and want a few appetizers before the main course, you can take your pick from our expansive list. We believe in providing our customers with quality products no matter what quantity they order. That is why you will find the same taste and service irrespective of whether you order a single tray or an entire case. Each of our trays contains between 25 to 50 pieces. Stocking up on frozen appetizers ensures that you are never caught by surprise when you have guests over. Check out our website today and treat yourself and your guests to delicious appetizers.