Explore Our Sister Brand, Sculptware, Offering Purchase & Rental Solutions For Linens,
Lighting & More To Consumers, Caterers, Hospitality Professionals & More.
Visit
Last-Minute Easter Party Appetizers – Everyone's Going to Ask for More
Easter is a distinctive festival celebrated across the world with traditions that differ in each country according to local practice. In the United States Easter typically has family and friends gathering together for a traditional brunch or dinner, Easter parades, crafting Easter eggs and chocolate bunnies, Easter egg hunts, baking Hot Cross Buns and several other happy things. Each state in America celebrates the festival in their typical style, and the food is an important aspect of the festivities and adds to the fun of Easter everywhere.
Gourmet Easter Party Appetizers Add Extra Zing to Your Festive Meal
As with any other festive celebration, food takes prime place in the merriment. To add to the fun and relaxation of a holiday, Americans across the nation, are choosing the convenience of going with gourmet appetizers when it is time to serve family lunches and dinners during Easter. In fact, frozen party appetizers are gaining in popularity across the nation:
· Delectable choices and variety
· Plenty of discounts, promotions and price friendly choices
· Prepared with great care and taste great
· Easy to prepare and serve to your hungry guests
· You can choose amounts according to needs and avoid wastage
· Look attractive and appealing
· Save time and effort
Introduce yummy Easter appetizers to your eager and hungry guests who will welcome the delicious starters before moving on to the main course. You don't have to waste time or slave away in the kitchen, to serve up these attractive and flavorsome frozen finger foods. You can even serve bite-size desserts for the party or add no-bake treats to add interest, flavor, and variety to your Easter brunch.
Whether you are hosting a large Easter party, small family gathering, starting up a festive catering business venture, gourmet appetizers can be a helpful and highly beneficial addition. Consider the following list for your Easter party planning.
Antipasto Kabob with Mozzarella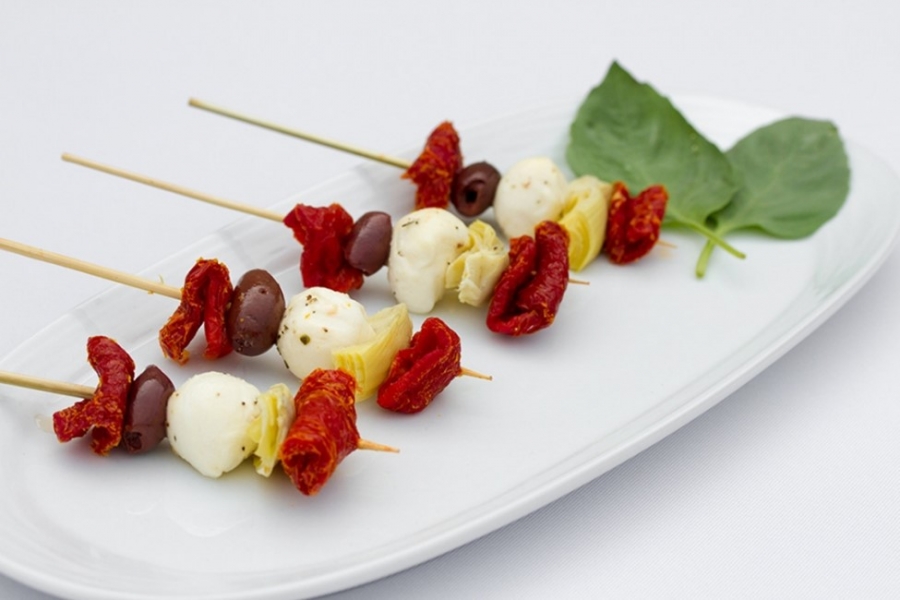 $ 48.99 / Tray
Pieces Per Tray: 25
Price Per Piece: $1.96
decorated on a small skewer are easy to thaw under refrigeration and serve to your Easter party guests.
Brie En Croute
The yummy kabobs that include an appetizing mix of Kalamata olives, mozzarella cheese and artichoke hearts decorated on a small skewer are easy to thaw under refrigeration and serve to your Easter party guests.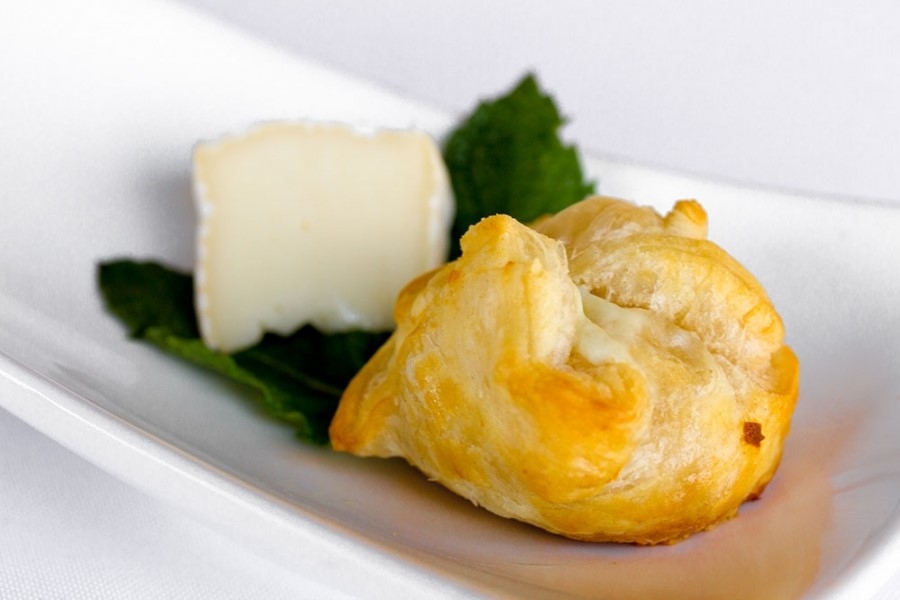 $62.99 / Tray
Pieces Per Tray: 50
Price Per Piece: $1.26
Your party guests will love to bite into the rich brie cheese with almonds combo wrapped in puff pastry appetizers that you can easily prepare ahead of serving. All you need to do is bake the frozen party appetizers according to the easy instructions.
Cake Pop Assortment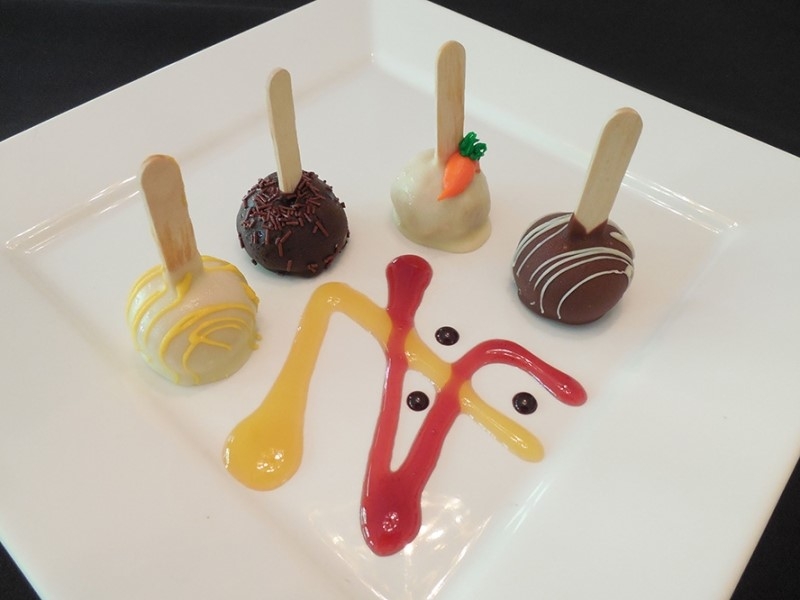 Choose these sugary and scrumptious bite-size desserts for parties made up of attractive moist cake balls with different flavors including chocolate coffee, fudge, and lemon.
$54.99 / Tray
Pieces Per Tray: 45
Price Per Piece: $1.22
Coconut Chicken Tenders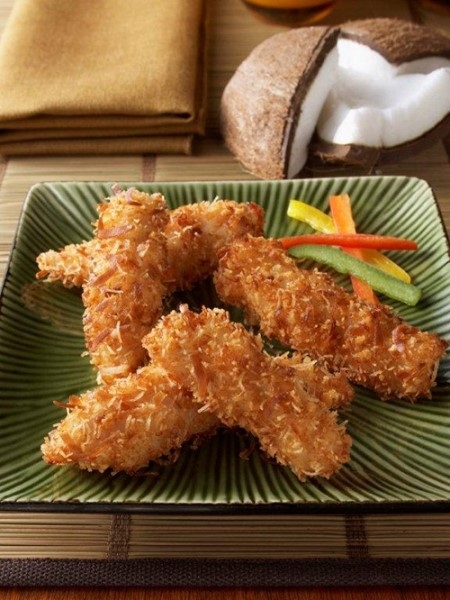 $40.99 / Tray
Pieces Per Tray: 35
Price Per Piece: $1.17
Bake or fry the crunchy Easter party appetizers and serve the delightful snack to your party guests. Made from a delicious combination of chicken breast strips in coconut batter and breadcrumbs, these appetizers will be a surefire hit at your party.
Pistachio Chicken Pinwheels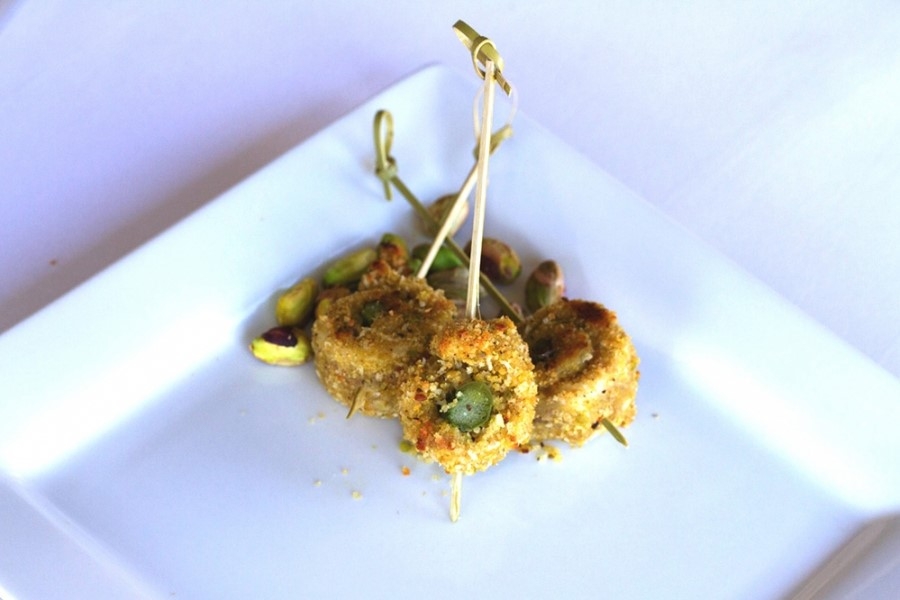 $ 51.99 / Tray
Pieces Per Tray: 45
Price Per Piece: $1.16
Present these cute Easter appetizers this festive season with the combined flavors of tender chicken, pistachio and asparagus on a skewer and your guests will ask for more.
Crab Rangoon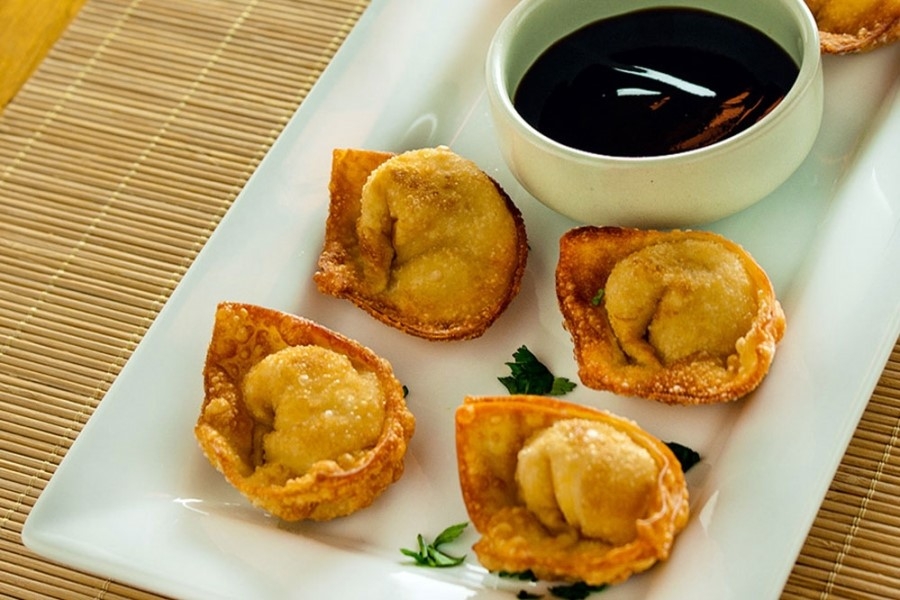 $36.99 / Tray
Pieces Per Tray: 35
Price Per Piece: $1.06
Add delightful and exotic oriental spicy flavors this Easter with these easy to prepare gourmet appetizers made from a mixture of rich cream cheese, crab meat enclosed in wonton skins. Your guests will love to tuck into the delicious deep-fried snacks.
Spinach Goat Cheese Flatbread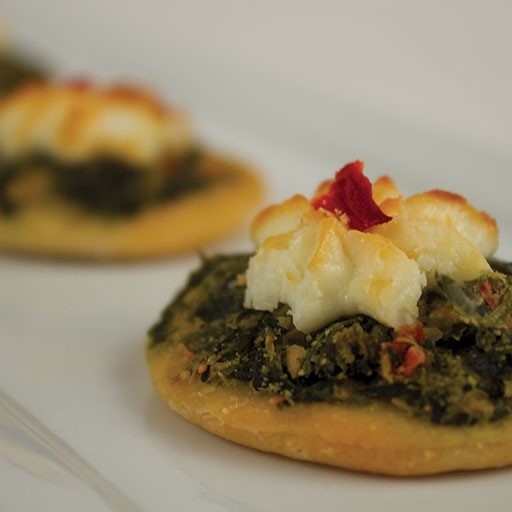 $ 39.99 / Tray
Pieces Per Tray: 28
Price Per Piece: $1.43
Serve these tasty bites as a snack or with the meal. These Easter finger foods have tasty goat cheese and crisp spinach flavored with pizza sauce and can be easily toasted in the oven before serving.
Sausage Stuffed Mushrooms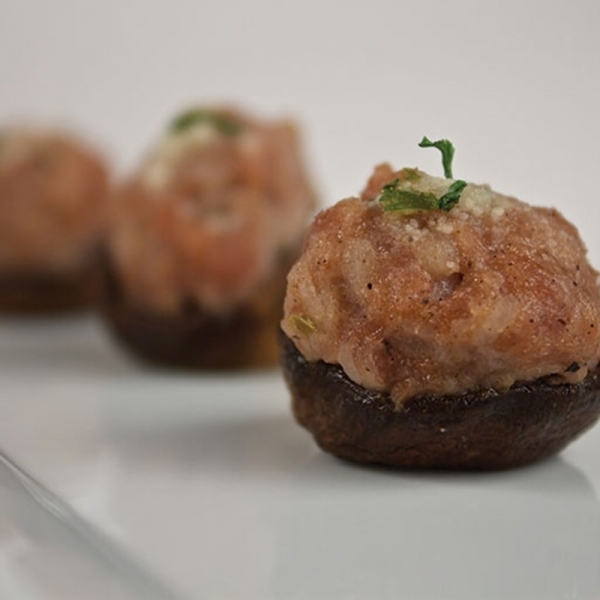 $ 63.99 / Tray
Pieces Per Tray: 50
Price Per Piece: $1.28
Add this popular frozen finger food to your Easter party menu with its plump mushrooms stuffed with sweet Italian sausage and flavored with herbs. The savory is guaranteed to please your guest's palates.
Passion Fruit Petit Fours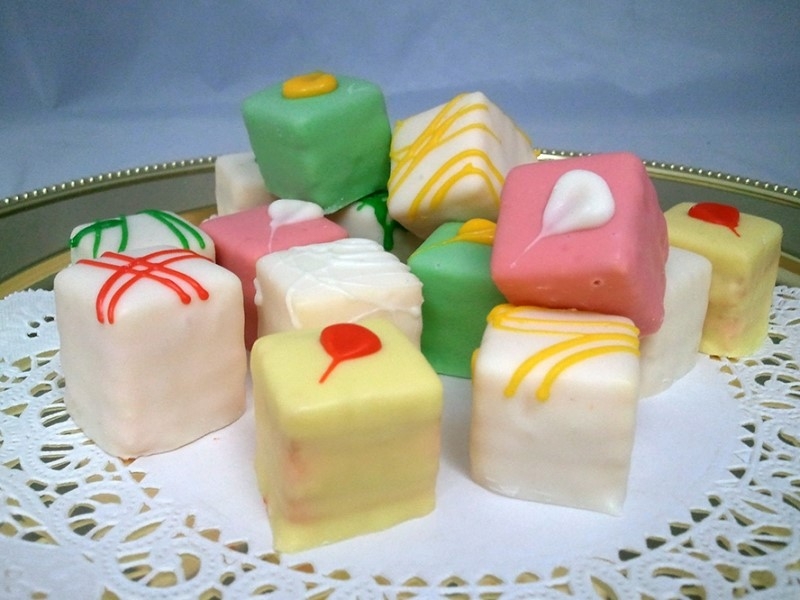 $ 54.99 / Tray
Pieces Per Tray: 60
Price Per Piece: $0.92
Tempt your family members and friends with these tantalizing bite-size desserts for parties - creamy chocolate with different refreshing flavors of strawberry, tangerine, mocha, berry, orange, pineapple and lime. Simply defrost for half an hour before serving.
Creamy Chocolate Cake Truffles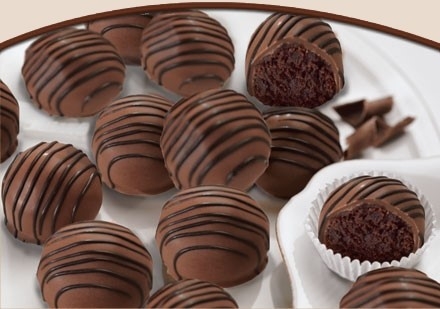 $ 56.99 / Tray
Pieces Per Tray: 60
Price Per Piece: $0.95
These bite-size desserts are a delightful treat for chocolate lovers at your Easter party brunch and can be easily defrosted and served. You get gorgeous hand-crafted moist chocolate, rich crème and Swiss chocolate flavors that your guests are sure to love.
Delicious, Easy to Prepare and Serve
When you decide to select from this array of frozen party appetizers for your Easter celebrations, you get quality, taste, and prices that please you. You can select gourmet starters according to your budget and choice of flavors and know that these are made from the best ingredients. You can present a mouth-watering range of frozen finger foods for the guests without too much effort, even if you have organized the event at the last minute – and you get to enjoy the party with everybody too.