Explore Our Sister Brand, Sculptware, Offering Purchase & Rental Solutions For Linens,
Lighting & More To Consumers, Caterers, Hospitality Professionals & More.
Visit
List of Top Frozen Appetizers for 2019
There is nothing better than kick-starting a corporate dinner, or a family gathering with tempting frozen party appetizers that set the tone of style and delicious substance! Tasty appetizers are available in an amazing variety and are an attractive value addition at cocktail parties, banquets, small informal family dinners, weddings or sports events.
These bite-sized, store-bought appetizers are a combination of flavor, appeal, affordability, and quality that will add zing and zest to your party.
The increasing and highly popular American food fad of serving gourmet appetizers saves effort, money and time and provides an easy way to upscale your party planning. These hor d'oeuvres come in top quality choices - new additions or usual favorites. Pick items based on the occasion from the extensive menu and consider discounts and promotions as well. Go the minimalist and inventive way to relax and enjoy the event as well. The choices in appetizers also include vegetarian gourmet appetizers for your vegetarian guests as well.
When you decide on adding frozen finger foods in your party menu plan, consider these delectable choices that can add variety and make for a more attractive value for money proposition. These frozen party appetizers are interesting conversation starters and are available in a range of flavors.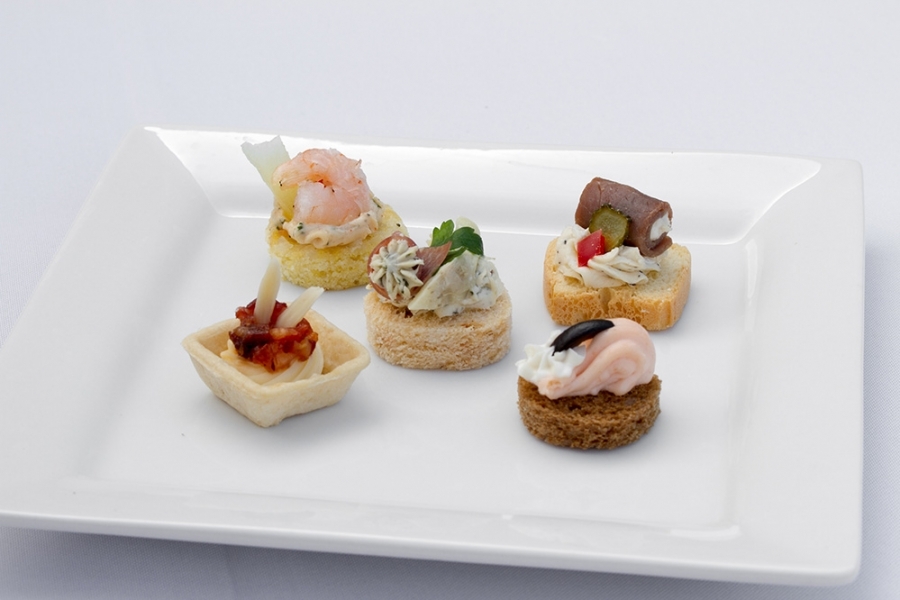 Cold canapes look and taste great and are ready to serve after you have thawed them under refrigeration. The variety of garnishes include seafood mousse, whipped brie with toasted almonds and fruit chutney, salami cornets with herb cheese and artichoke heart wedge, beef roulade, black olives, candied pineapple, and whipped horseradish mousse. Each of the yummy topping combinations has different bases such as marbled rye, coconut cornbread, or toast squares.
Chicken Quesadilla Trumpets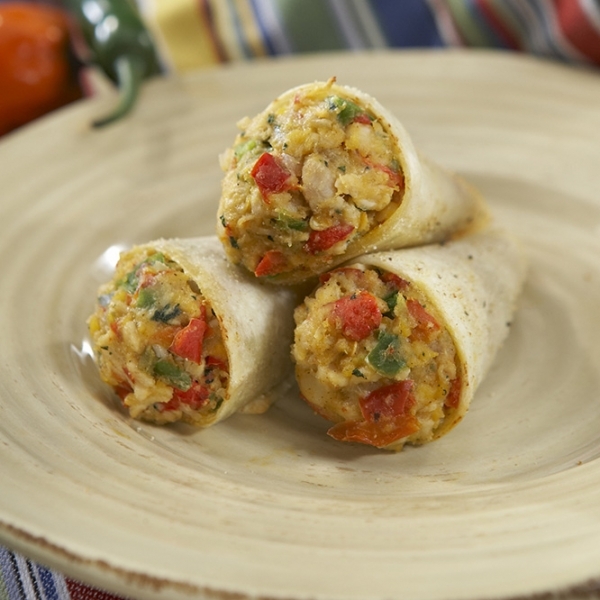 Go ahead and serve these sure shot spicy and tasty appetizers made from a delicious combination of smoked white meat chicken, peppers, natural cilantro, and Monterey Jack cheese, nicely arranged in a flour tortilla trumpet. Just bake this chicken treats on parchment paper in an electric or gas oven according to given instructions before you serve.
Crispy Asparagus with Asiago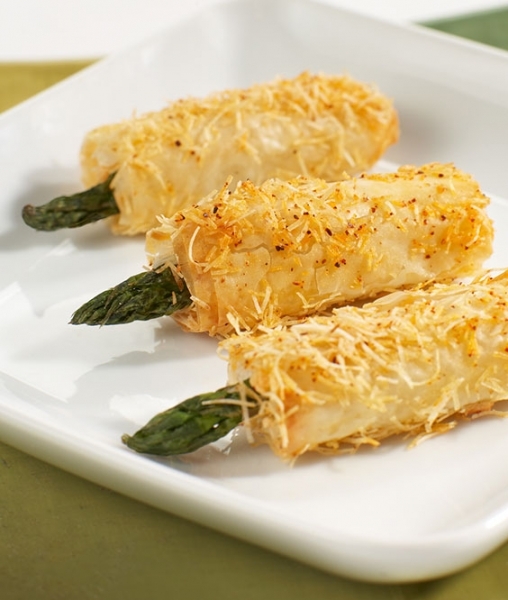 Vegetarians will love this mix of savors which include full flavored traditional Italian asiago cheese made from cow's milk and firm Asparagus spears expertly enclosed in crunchy phyllo pastry roll. Follow the baking instructions and serve these delightful frozen finger foods to your guests.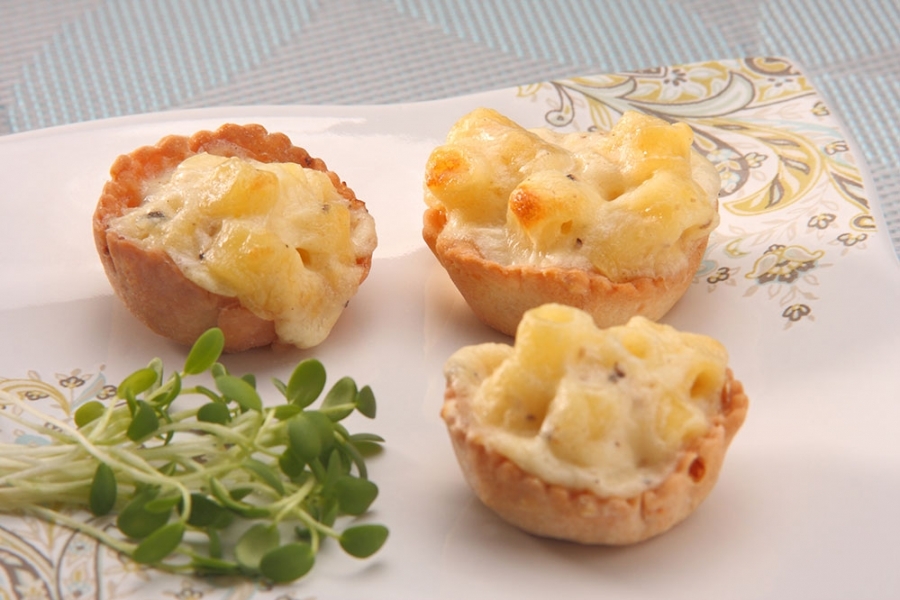 Serve the all-time American favorite - gourmet style savory mac & cheese truffle slices flavored with truffle oil and creamy cheese. Bake according to easy instructions and your guests are sure to enjoy this delightful snack.
Tropical Cheesecake Assortment
Delight party event invitees and guests at home with these bite-size desserts for parties that include yummy Tropical Cheesecake Assortment with their tangy mix of flavors.
Arancini with Gouda Riceballs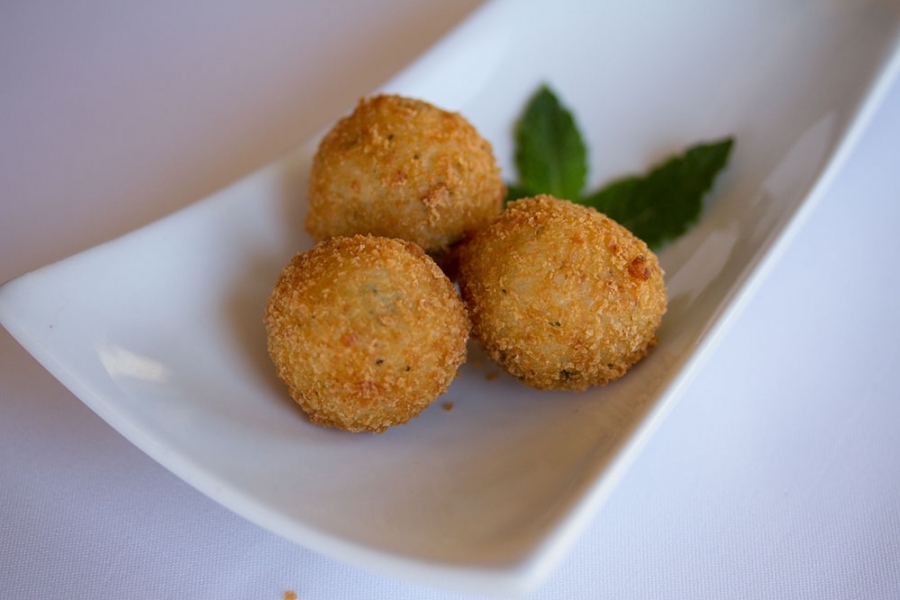 Arancini gouda riceballs will be an assured favorite with wedding, special event or family guests - a gooey and crunchy mix of tastes, easy to prepare and serve as well.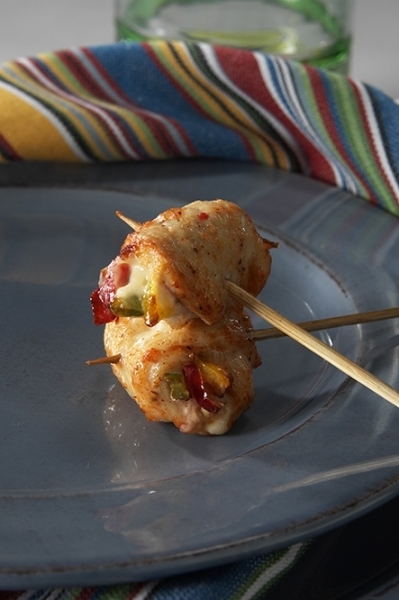 Feed your guests with the spicy Chicken Chillito Skewers and they will love to munch on the tender chicken meat mixed with green and red crisp peppers.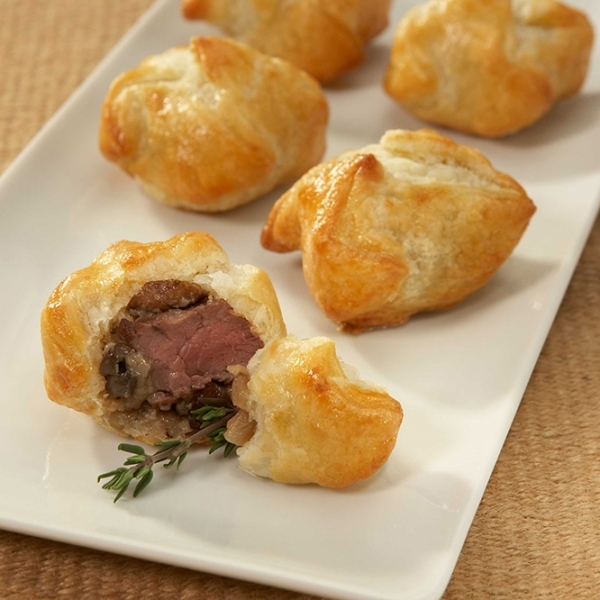 The all-time favorite Beef Wellington will be consumed in no time with its specially selected aged beef tenderloin, flavored with mushroom duxelle and expertly encased in French puff pastry.
Dates & Bleu wrapped in Bacon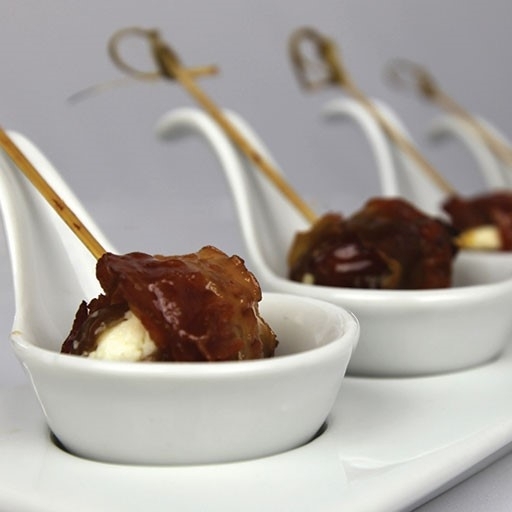 The savory delight of Dates & Bleu wrapped in Bacon is a sure-fire party. Made up of a blend of exotic Medjool dates, replete with Bleu cheese and enfolded in a slice of partially cooked bacon on bamboo skewers, it is a mouth-watering treat.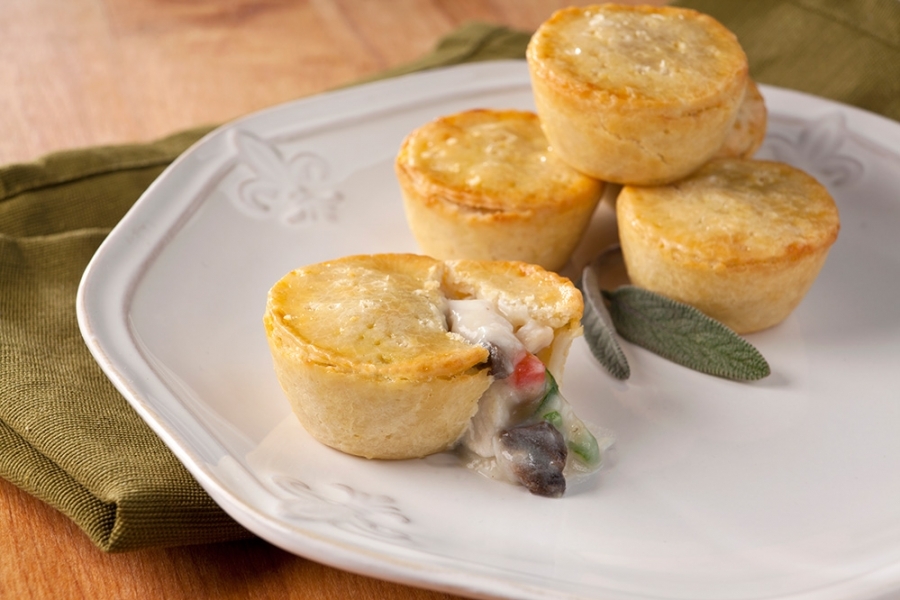 Who can resist these carefully crafted, delightfully spiced Chicken Marsala Pot Pie treats with rich cream, crisp green onions, shallots, peppers and Marsala wine flavored slow roasted chicken on a rich buttered pie crust?
French Macaron Assortment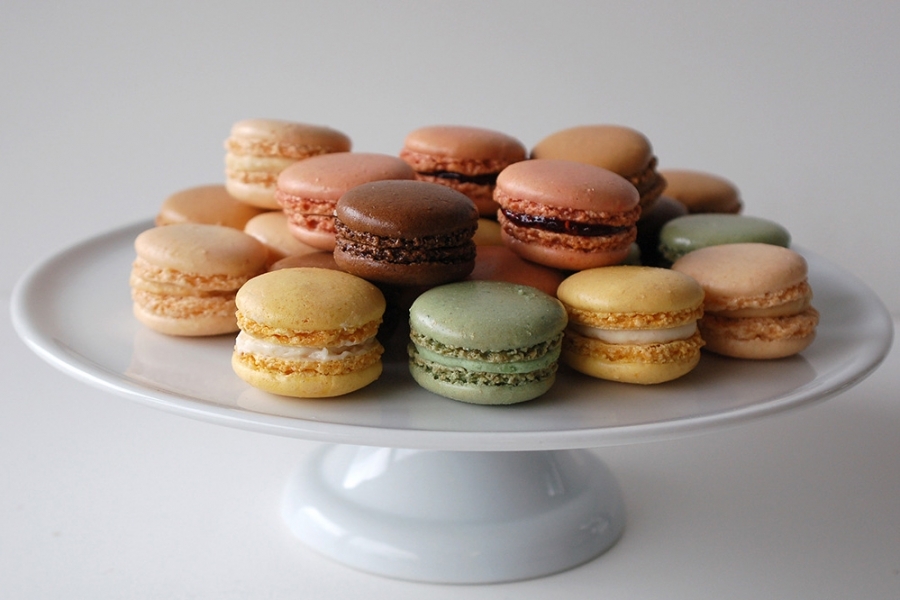 Bite-size desserts for cozy home parties or special formal events must include a French touch with French Macaroon Assortment. There are 6 scrumptious flavors to choose from in the popular round shaped pastry prepared with egg whites, sugar and almonds. Guests can bite into delicious chocolate, vanilla, coffee, raspberry or lemon-flavored macaroons.
Settle For Nothing Less Than The Highest Quality and the Freshest Ingredients
When hosting an event or occasion of any size, formal or informal, it is a practical solution to include high quality, individually crafted and prepared appetizers which are easily available. It is a stress-free way to enjoy the event or occasion and still be able to serve super tasty, easy to prepare hor d'oeuvres to guests with minimum effort and maximum value.