Explore Our Sister Brand, Sculptware, Offering Purchase & Rental Solutions For Linens,
Lighting & More To Consumers, Caterers, Hospitality Professionals & More.
Visit
The Delectable Individual Beef Wellington
What is Beef Wellington?
Supposedly named after the Duke of Wellington, who defeated Napoleon and then went on to become prime minister of Britain, Beef Wellington, is quite the quintessential British gastronomic delight. History has it that this dish was created to memorialize the celebrated Duke's victory at the Battle of Waterloo!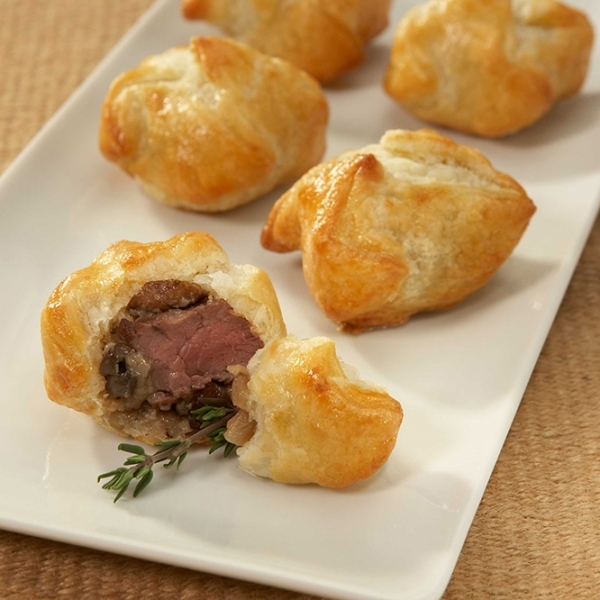 Source: AppetizersUSA
Funnily enough, old British recipe books have no evidence of this dish being around in the 1800s, though the first mentions of this dish can be traced to 20th century America.
What is Beef Wellington Made of?
Beef Fillet Steaks – It's the choicest cut of meat -the chateaubriand cut of beef - which is the center cut portion of the beef tenderloin center (filet mignon), trimmed, that is used. Yes, it's expensive, but what can we say, it is a fancy dish. Really!




Shallots




Butter




Mushrooms - Different recipes use different mushrooms. Here you could go with wild mushrooms, chestnut mushrooms, bella mushrooms or just the most flavorful mushroom available




Fresh thyme

Puff Pastry – As the story goes, freshly made puff pastry is the best. Store bought is just as good.

Parma Ham/Prosciutto – Again, you can choose to go with the ham available or in the best case scenario, prosciutto.




Egg to Glaze




Dry Sherry/Port Wine/Brandy – This is mainly added to the sauce and you can add the one you prefer. In case you plan on skipping the sauce, you could sneak it in while the mushrooms are cooking. Just dry it out or you'll have a soggy pastry.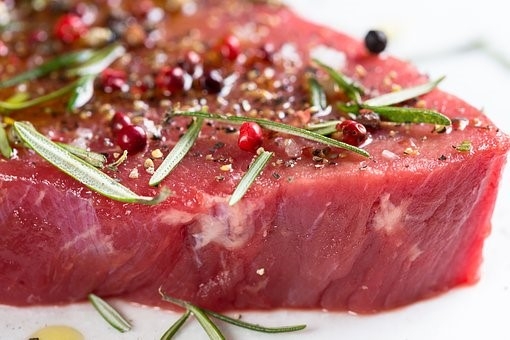 Source: Pixabay
The original, always prepared with a single large piece of beef tenderloin, gave rise to "the entrée" - the individual beef Wellington! Which is flawlessly cooked and perfect individual versions of the iconic beef Wellington, for a special occasion or just for family and friends.
Beef Wellington Quick Recipe
INGREDIENTS
4 small Beef fillet steaks, trimmed




Olive oil




Salt and pepper




1 Shallot, finely chopped




Butter




200g Chestnut mushrooms, finely chopped




Fresh Thyme, chopped




300g Puff pastry




8 slices Parma ham




1 Egg, beaten (to glaze)



How Do I Cook Beef Wellington?
INSTRUCTIONS
Heat a frying pan until very hot. Rub the steaks well with olive oil and season with salt and pepper. Sear on each side for a minute, remove from the pan and leave to rest completely.
Cook the chopped shallots in a knob of butter until soft and add the mushrooms, thyme and seasoning. (Here, you could add some red wine/sherry or even brandy and sauté until all the liquid is absorbed. Do away with the need for the sauce which is an integral part of the 'original' recipe). Cook with the occasional stirring until there is no moisture left in the pan. Leave to cool.
Roll out the pastry. Cut out 4 circles that are 2½ cm larger than the fillets, and 4 more circles that are 3½ cm larger.
Place the fillets on 2 overlapping pieces of ham. Top each fillet with some of the duxelle (mushroom mix) and wrap each of the fillets up in the slices of ham.
Place the smaller circles on a baking sheet and place each ham-wrapped fillet on it. Brush the edges of the pastry with the beaten egg.
Drape the larger circles on top of and press to seal, making sure there are no air pockets.
Mark the edges with the back of a fork and brush the top of the pastry with egg.
Score the top lightly with a sharp knife and refrigerate for 15 minutes.
Heat the oven to 425°F. Bake the Wellingtons - 12 minutes for medium rare and 15 minutes for medium.
Note: You can choose to serve the individual beef Wellingtons by themselves or go traditional and serve it with a sauce.
For the Beef Wellington
INGREDIENTS
Reserved drippings from searing the beef




2 tbsp. butter




1/3 small onion, chopped

3 cloves garlic, chopped

2 sprigs fresh thyme




2 tbsp. brandy




26 oz. box beef stock (3.25 cups)




2 tbsp. heavy cream




2 tbsp. Dijon mustard
INSTRUCTIONS
Add butter to the same pan used for searing the beef, and set it over medium heat.
Add the onion, garlic, and thyme, and sauté for 5 minutes.
Remove the pan from the heat, add the brandy.
Return the pan to the heat and add the beef stock.
Set the heat to high and reduce the liquid by half. Remove the pan from the heat and add the cream and mustard.
Strain the sauce to remove the solids.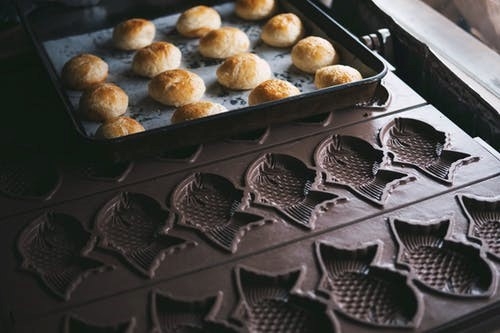 Source: Pixels
If after all this, you find yourself salivating and unfortunately don't have most of the ingredients required, do not fret! You can order individual beef Wellingtons, made with fresh, USDA choice aged beef tenderloin, mushroom duxelles and wrapped in a French-style puff pastry, from us.
While this entree is extremely popular at parties, the amount of time that it takes to be prepared isn't everybody's cup of tea. If you are planning a party or catering for an event, AppetizersUSA can pitch in with some of the finest readily-available high-quality frozen party appetizers - shipped to your doorstep in no time at all!
Can You Cook Beef Wellington Once Frozen?
(do not defrost or thaw before cooking).

Preheat oven to 400°F.
Place FROZEN pastry-wrapped Beef Wellingtons on a baking pan.
For best results bake these Frozen Beef Wellington Bites from frozen on parchment paper.
Bake the individual beef Wellington pastries on 400°F for 8-10 minutes or until pastry is golden brown.
Must cook in a preheated oven.
Always at your service, to help you host stress-free parties, AppetizersUSA makes it easy for you to select gourmet appetizers according to your budget and choice of flavors and know that these are made from the best ingredients. Just buy the party pack of our finest readily-available high-quality party appetizers and have them delivered to you. All you need to do is to follow the instructions to get gourmet appetizers ready in an instant. Get in touch with us for some crowd-pleasing appetizers now!