Explore Our Sister Brand, Sculptware, Offering Purchase & Rental Solutions For Linens,
Lighting & More To Consumers, Caterers, Hospitality Professionals & More.
Visit
6 Tasty Empanada Appetizers to Impress Your Guests
Baked or fried, savory or sweet, an empanada is the ultimate party food for when you want to please your guests. Empanadas are Spanish or Latin American pastries that are typically filled with ground meat or vegetables, while the sweet versions usually have a fruit filling. The great thing about this dish is that you can mix and match different flavors to find unique empanadas fillings that will impress your guests. Serve these with your favorite salsa or pick an unconventional option that will take your empanada ideas to the next level. Whatever you choose, we are sure your party appetizers will be the talk of the event. Here are a few of our favorite empanada recipes that will be perfect for your next dinner party.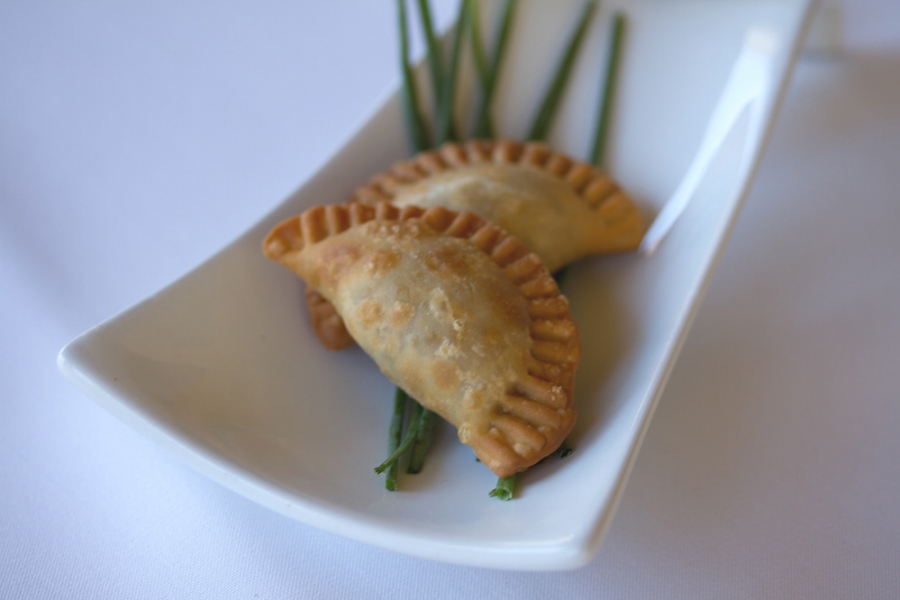 These savory delights have a mouth-watering combination of shredded beef seasoned with exotic Mexican spices, the juiciest tomatoes, cheddar cheese, black beans, onions, and jalapeños. They are the perfect mix of sweet, salty, spicy, and umami that take just minutes to whip up and remain crisp for your guests to enjoy. Because they can be cooked from frozen, they are ideal for both planned parties and last-minute get-togethers. You can deep fry the frozen empanadas for 5 to 8 minutes at 350 degrees or bake them at the same temperature until golden brown. The cooking time will vary based on your kind of deep fryer and oven. Remember to keep turning the empanadas when baking for an even cook.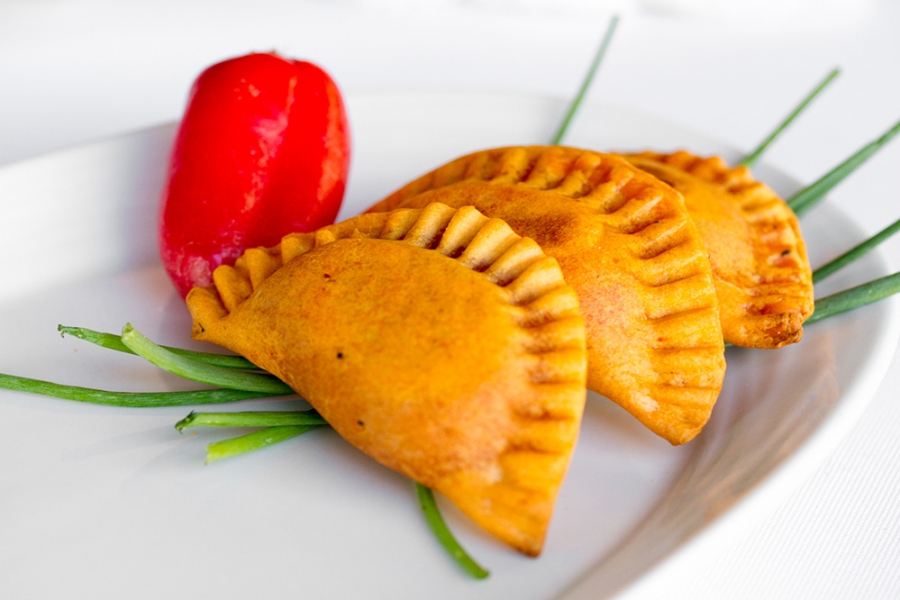 Tender chicken thigh meat seasoned with Southwest flavors and paired with fire-roasted vegetables gives these chicken empanadas their delectable smoky flavor. Green chilies give these empanadas a kick of spice that elevates the taste but isn't so hot that your party guests will need to reach for their drinks all night. The crispy empanada dough covering these flavor pockets melts away to leave you with a buttery flavorsome note long after you have finished your empanada. Bake or fry the frozen empanadas straight from the packet at 350 degrees till they are perfectly crisp and golden brown. Keep turning over the empanadas when baking to ensure all the sides of the appetizer as cooked evenly.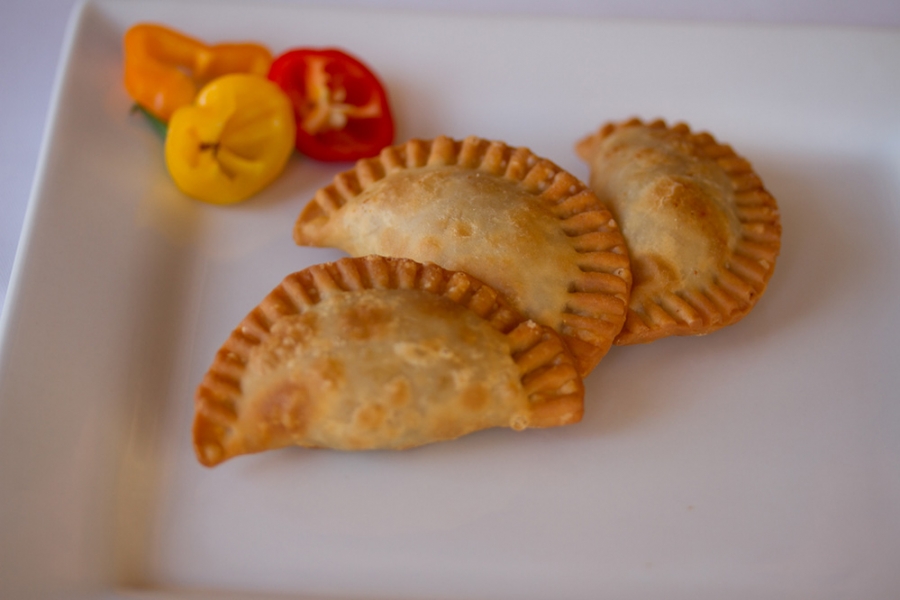 Looking for different kinds of empanadas to woo your guests? These are the ones for you: Southwestern-style chorizo sausages combined with Monterey Jack and American cheese that becomes perfectly juicy when heated. The hints of jalapeño and red bell peppers add subtle heat to these crescent-shaped pastries making them ideal for everything from a kid's party to a wedding. Cook these empanadas straight out of the freezer till crispy and golden brown. Either bake at 350 degrees or deep fry at the same temperature for 5 to 8 minutes.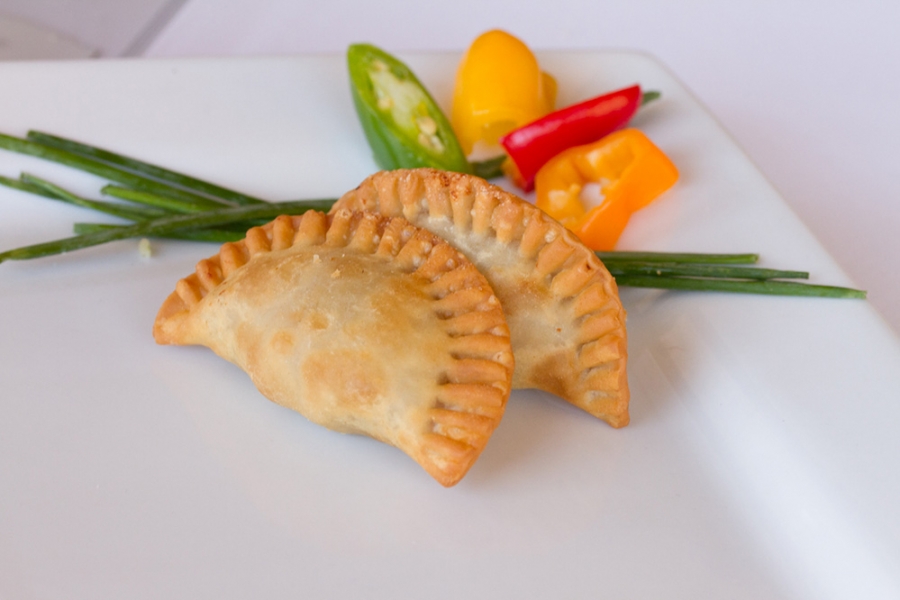 A succulent Michoacán style braised and shredded pork shoulder combined with smoke-laden chipotle peppers for a bit of heat, neatly packed in flour empanada dough, and frozen till the time is right for you. This is a unique empanada filling that is sure to elevate your party appetizer game. Perfect for margarita night with the girls or game night with your boys, pop these in the oven from frozen or deep fryer at 350 degrees and take them out when they are perfectly golden brown. Don't forget to keep turning the pieces in the oven to ensure you get an even cook all through the pastries.
This dish is an elevated version of the classic beef empanadas. With slow-braised short ribs cooked for over six hours and 90-day Manchego cheese, this empanada is an indulgent snack for after a long day at work or for an intimate dinner party with friends. You can now plan your Mexican-themed party without worrying about coming up with innovative empanada ideas on your own. Just take these out of the packaging and place them in a deep fryer or oven at 350 degrees; when baking, keep turning the pastries for an even cook. The cooking time will depend on the kind of fryer or oven you use.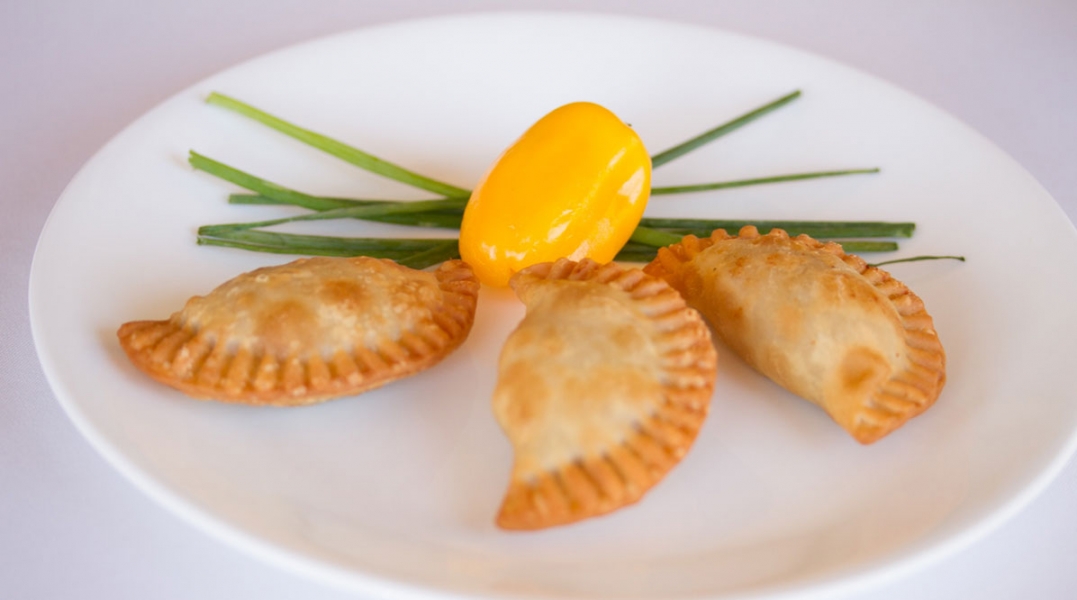 These vegetable empanadas are a vegetarian delight, perfect for adding variety to your party or when you have vegetarian guests over. The filling is made with a decadent blend of onions, peppers, eggplant, black beans, and dried tomatoes. Adding to the comfort food vibe of this dish is the blend of two of our favorite cheeses, cheddar and Monterey Jack. What's more? Even the empanada dough is jalapeño and cheddar cheese flavored to give you and your guests an indulgent eating experience.
With so many different kinds of empanadas, we make it easy for you to serve multiple flavors to suit every guest's palate at your next gathering. You're sure to find a new favorite! At AppetizersUSA, we proudly serve only the best fresh frozen appetizers to our customers. Whether you want quick and easy appetizers for your home or need them in wholesale quantities, we are here to serve. Place an order on our website or contact our team to find out more about our wholesale prices.